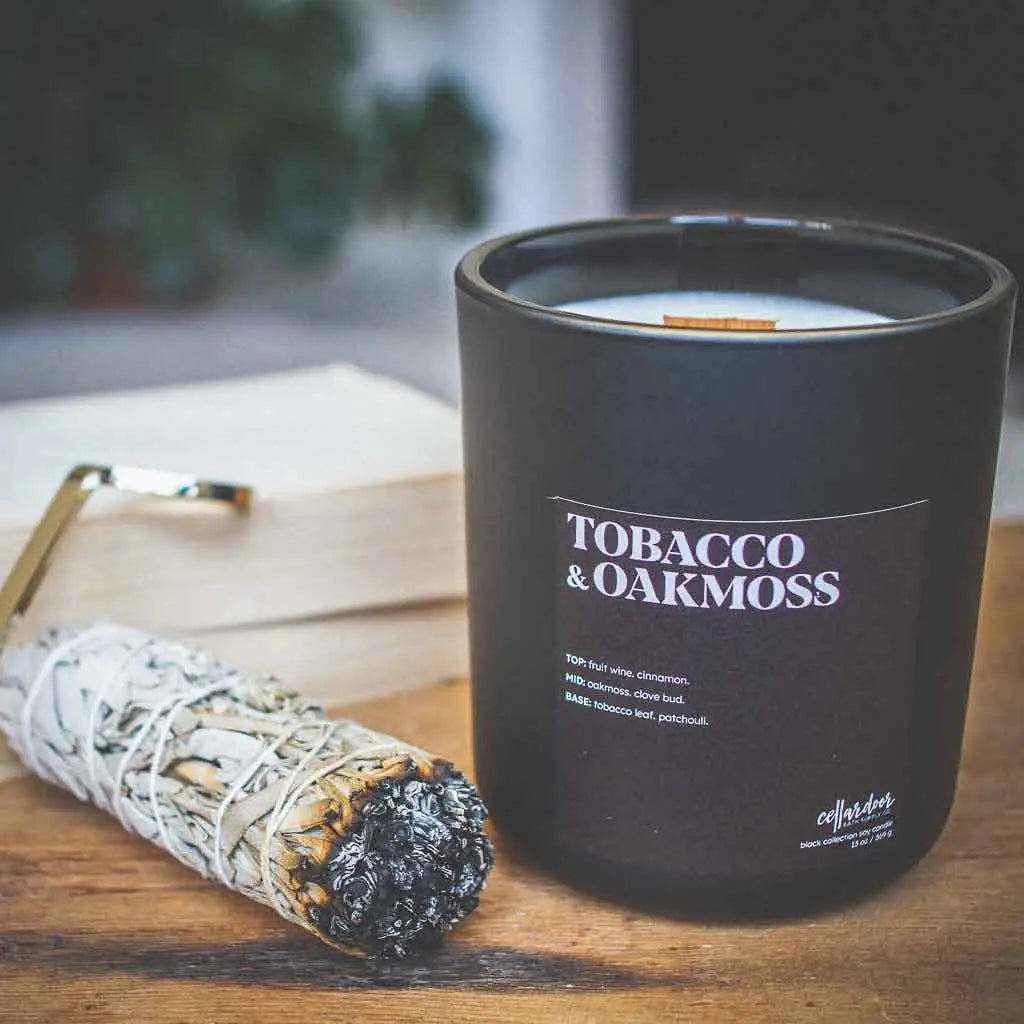 Tobacco & Oakmoss 13 oz Candle
Scent notes: pipe tobacco. Oakmoss. Black vanilla.
This ain't your grandpa's tobacco. Ok, well actually maybe it is. And that's not a bad thing! We're not talking about some dirty old ashtray. This tobacco's sweet and fresh with all the classic earthiness of an unlit cuban cigar, but without any of the lingering smoke that sticks to you for hours on end. So, put down that lighter and hop in the shower with a bar of tobacco & oakmoss. You'll be glad you did.
Each of our soy candles is hand poured into a reusable glass container using the highest quality, american grown soy wax available. With an eco-friendly wood wick, these premium candles have a burn time of up to 80 hours and can add a sophisticated fragrance to any small to medium sized room.
Net wt. - 13 oz.