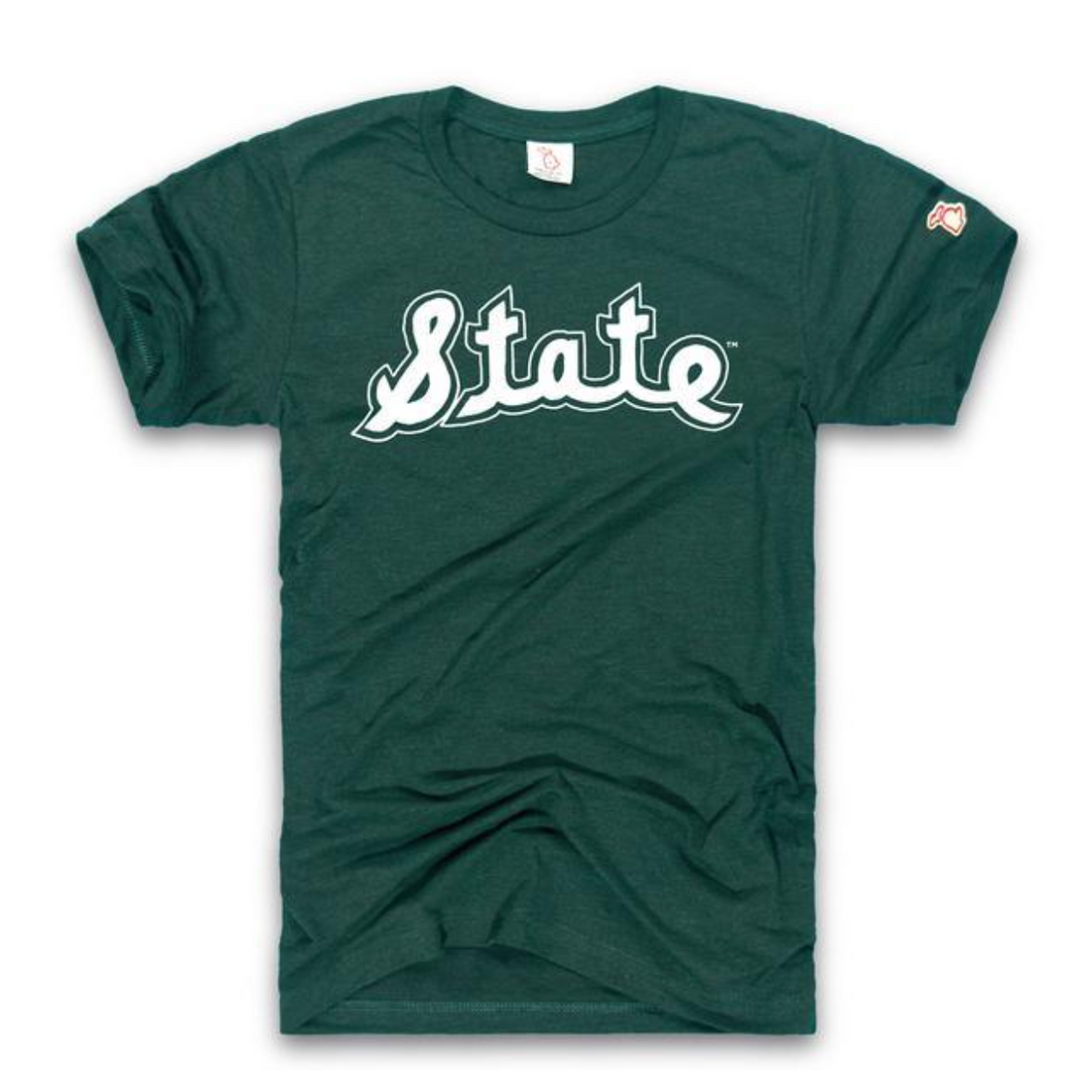 The Mitten State | Unisex | MSU 1979 Script
Based on the epic 1979 MSU basketball jerseys.

In 1979, the Michigan State Spartans were 4-4 in January, trailing 1st place Ohio State by 4 games. Led by Magic, the Spartans went on a 10 game winning streak and tied for the Big Ten Championship with Iowa and Purdue.

They advanced to the tournament, where a legendary showdown took place between two future NBA rivals. And the Spartans came out on top.

Super soft heather.
Designed in Michigan by The Mitten State.
Assembled in USA.
Officially licensed by Michigan State University.