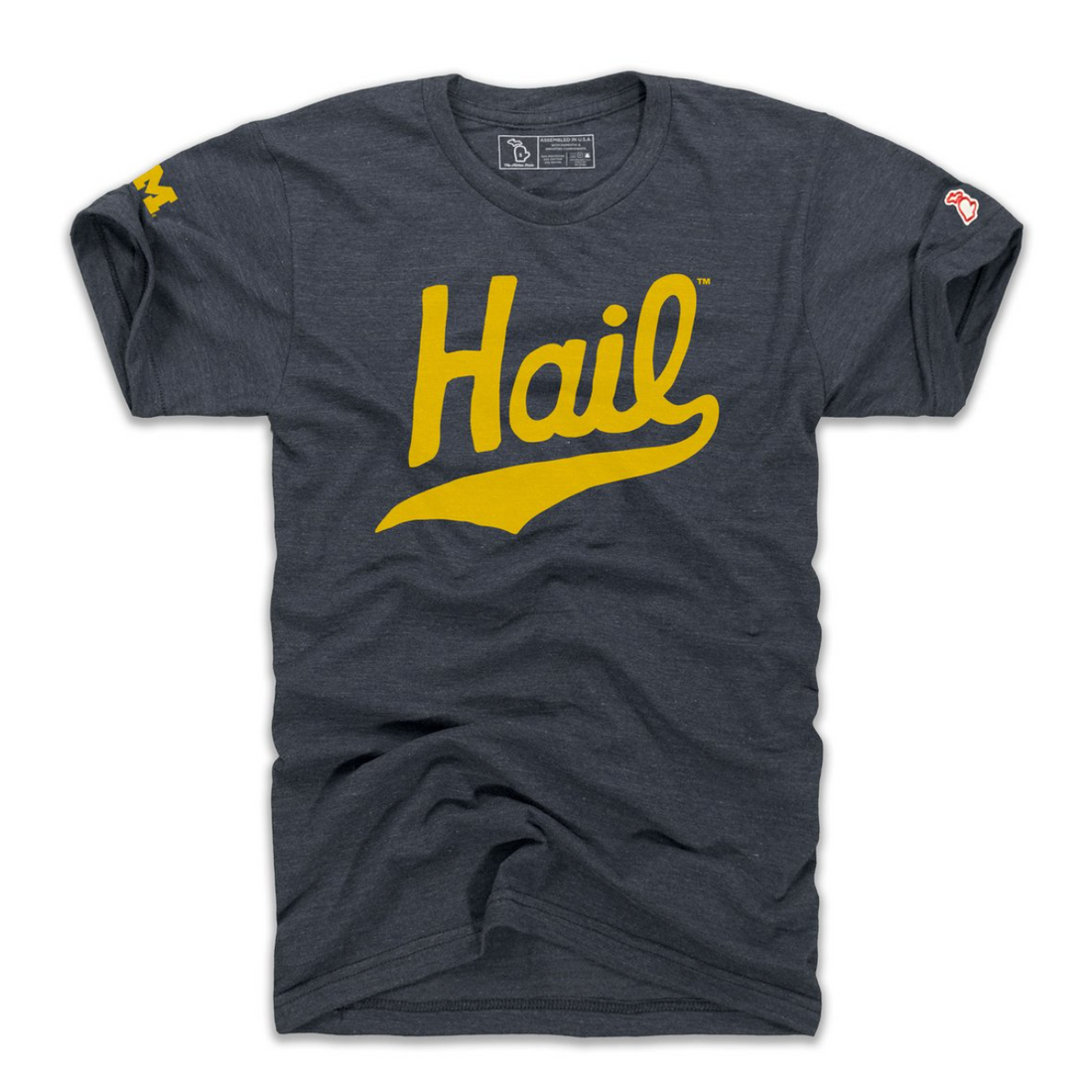 The Mitten State | Unisex | Hail with Block M
Hail! to the victors valiant! 
Hail! to the conqu'ring heroes
Hail! Hail! to Michigan
The leaders and best!

Super soft  tri-blend cotton/poly/rayon (50/25/25).
Designed in Michigan by The Mitten State.
Made in USA.
Officially licensed by the
University of Michigan.