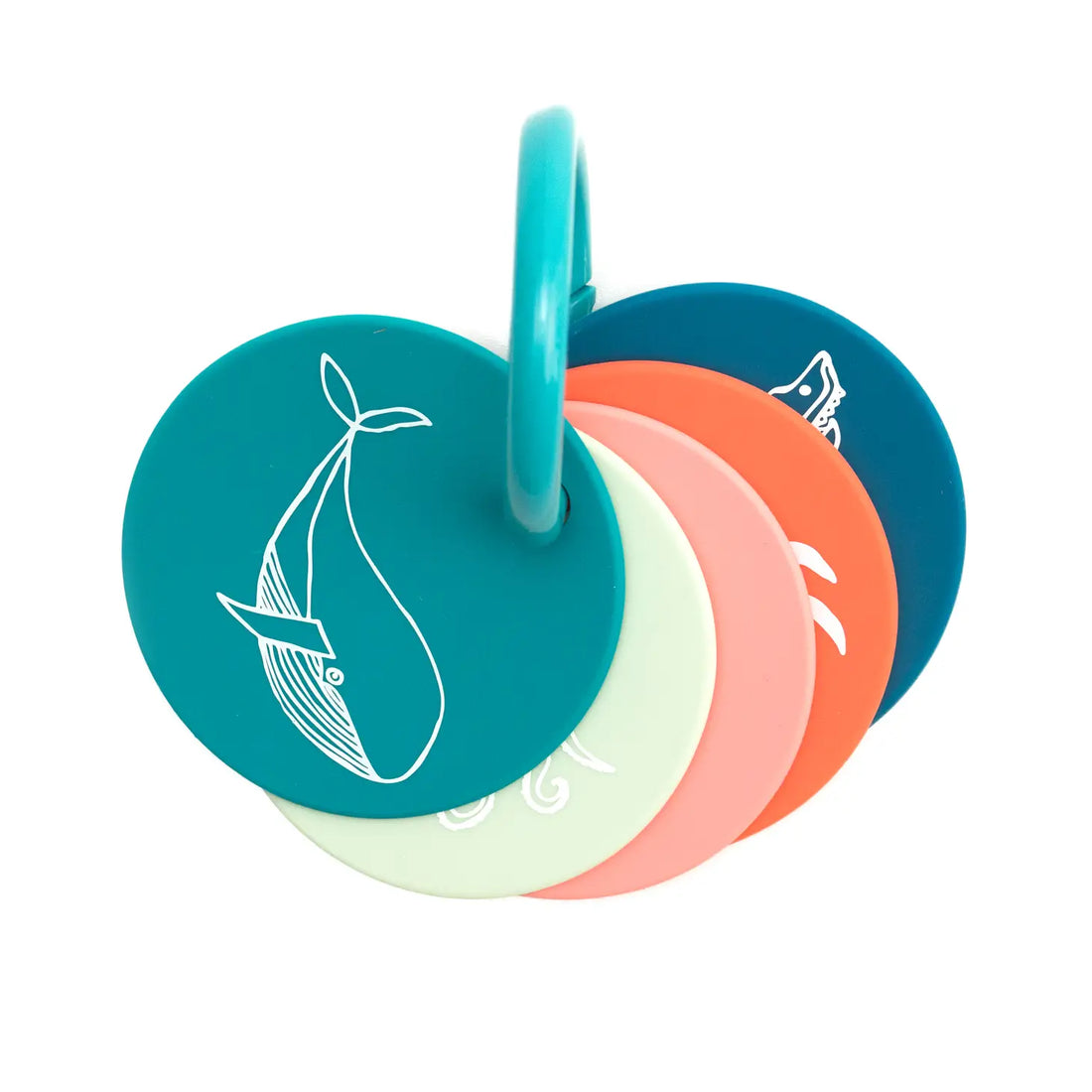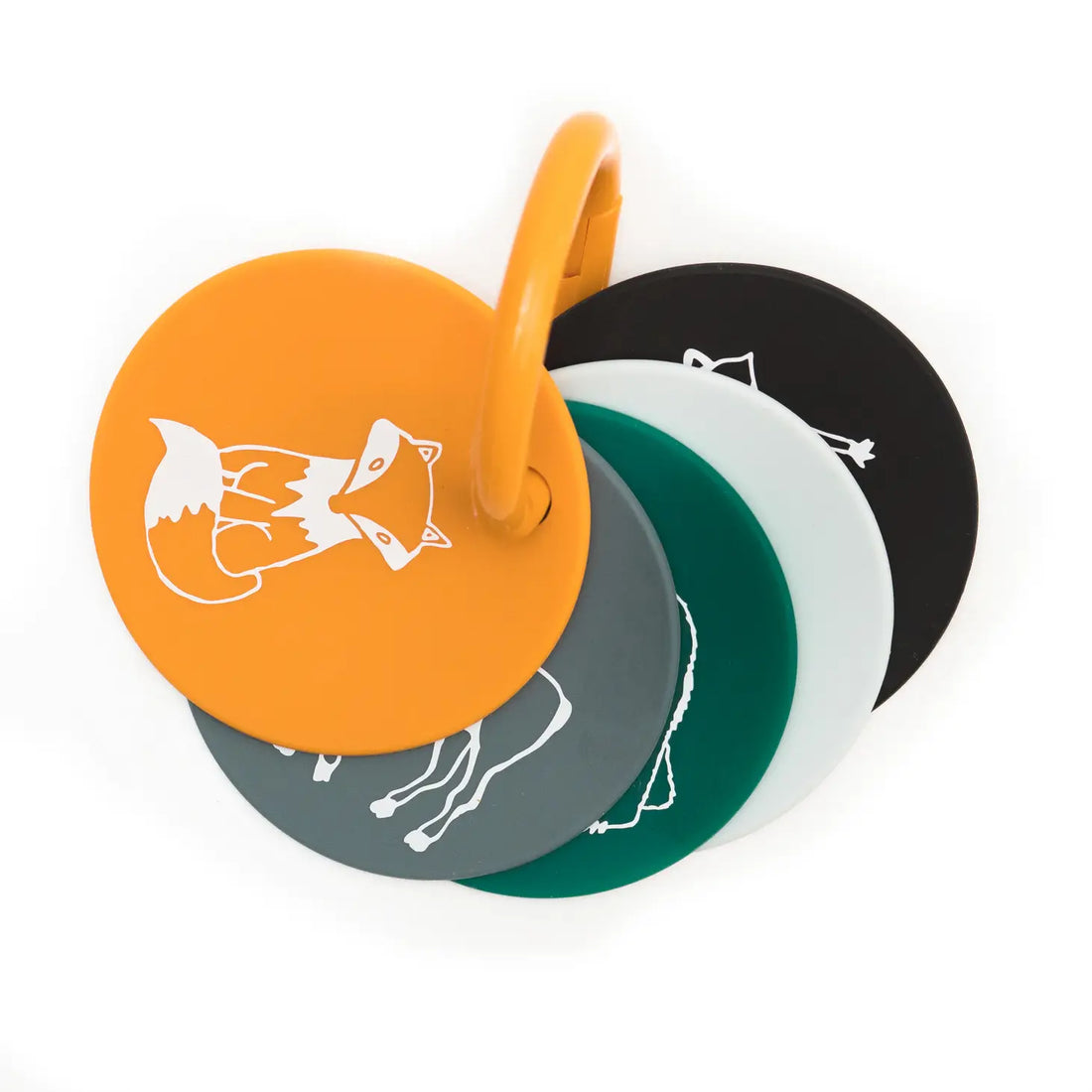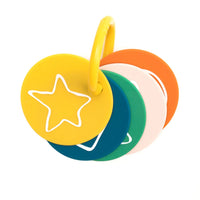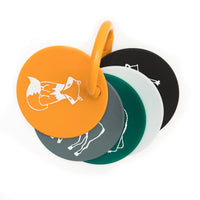 Playful silicone cards designed for teething and learning wherever you go. Each set promotes learning, encourages sensory play and is built for on-the-go. 
Set of 5 flashcards on removable ring -100% food grade, fda approved silicone
Remove ring, wash ring with warm soapy water, silicone flashcards can be washed in the dishwasher.