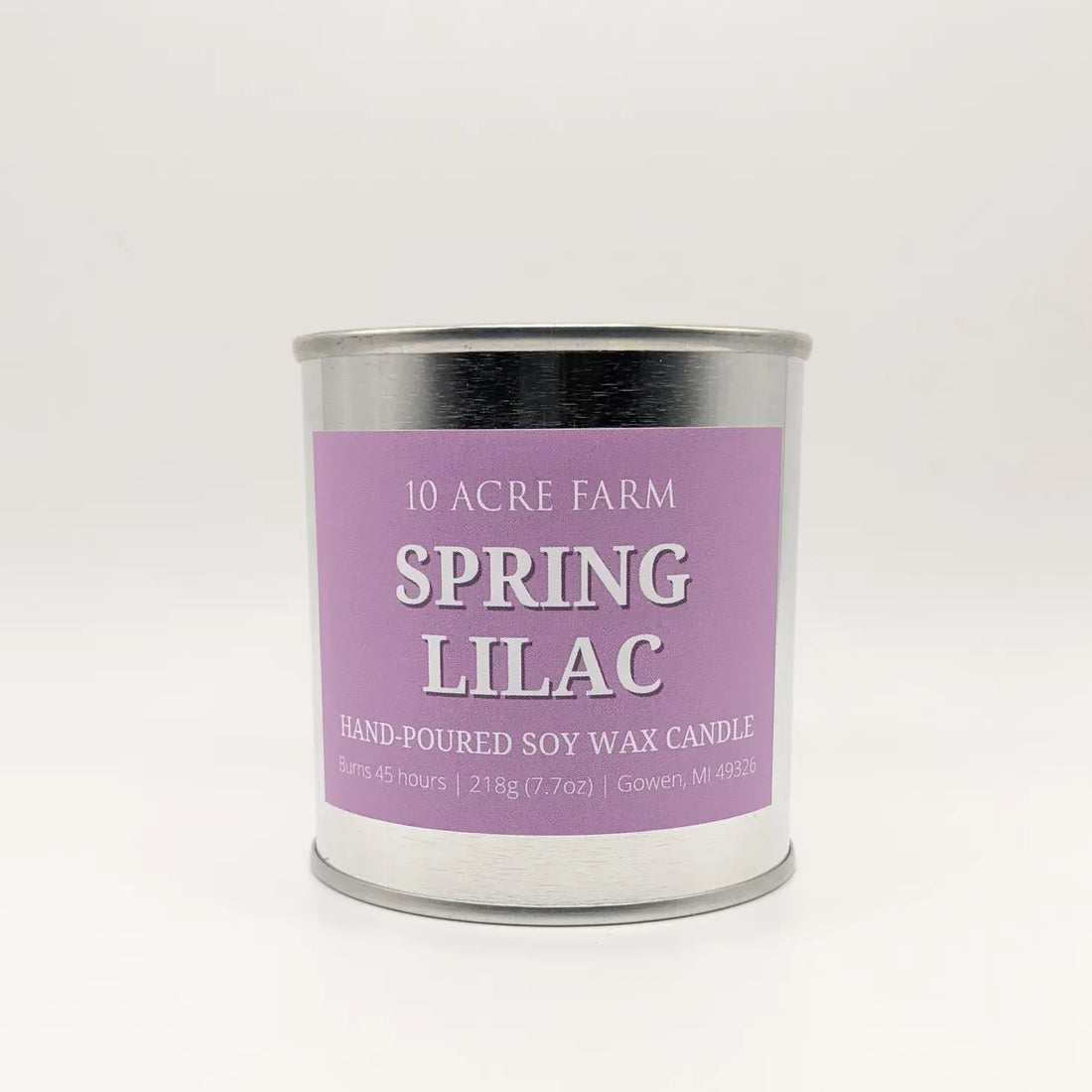 Spring Lilac Soy Wax Candle
Our favorite smell of all time is that of a blooming lilac bush. It is such a joy to stop and smell the lilacs, and now you can anytime with this candle.
Spring scented 8oz soy wax candle in paint can with purple label. Made with 100% soy wax, phthalate-free and skin safe fragrance and essential oils, and all packaging is plastic-free.
Scent profile Top: jasmine Middle: lilac, rose Base: hawthorn