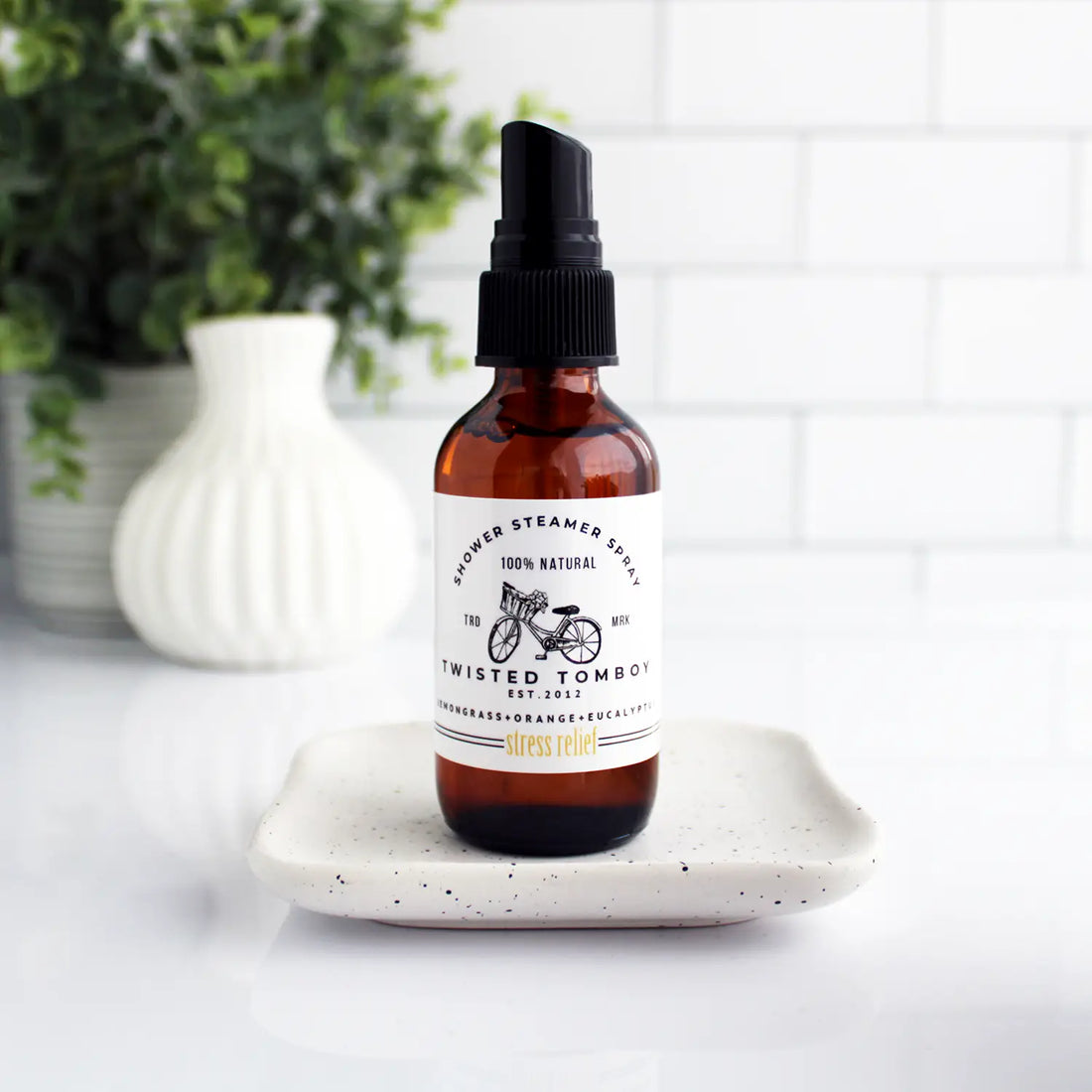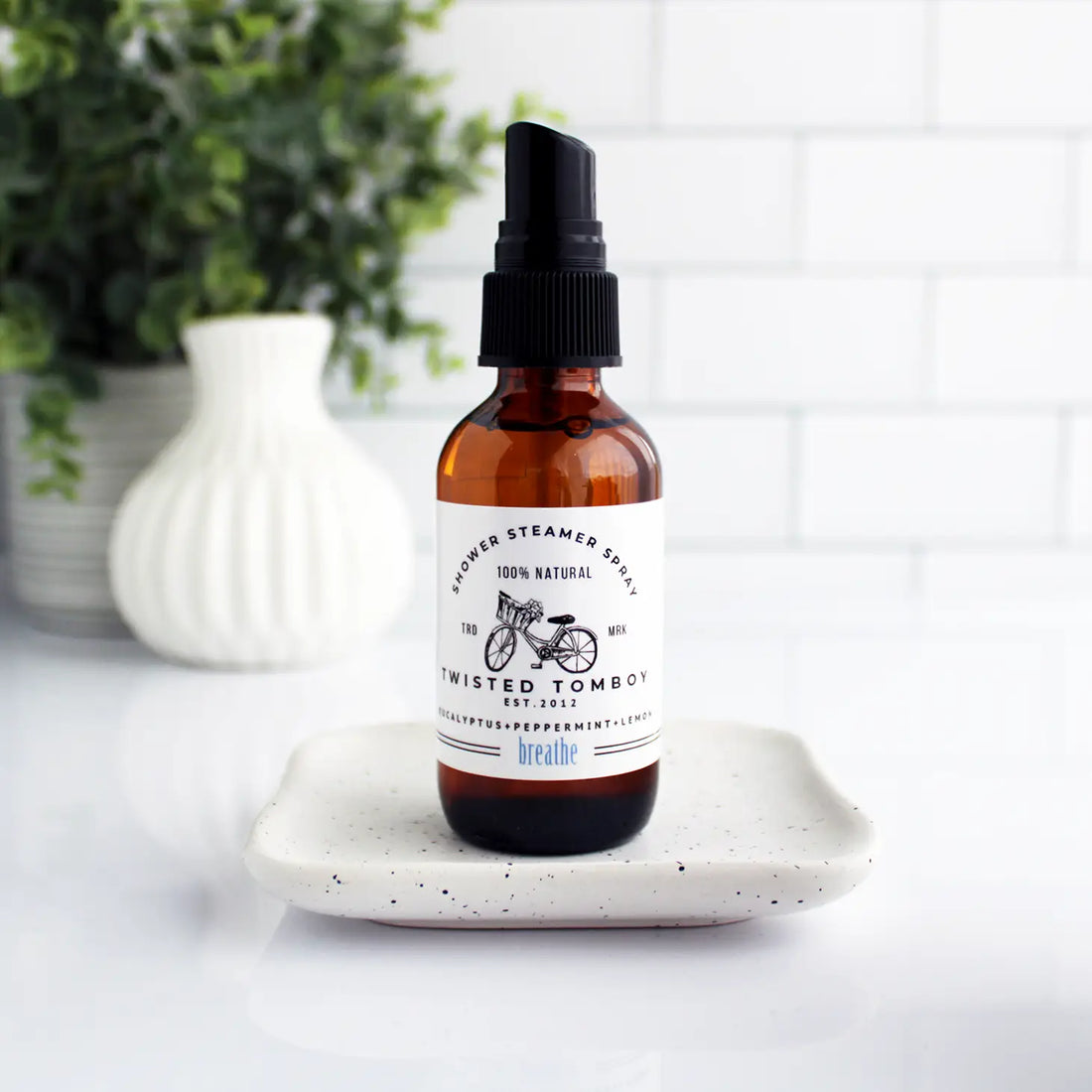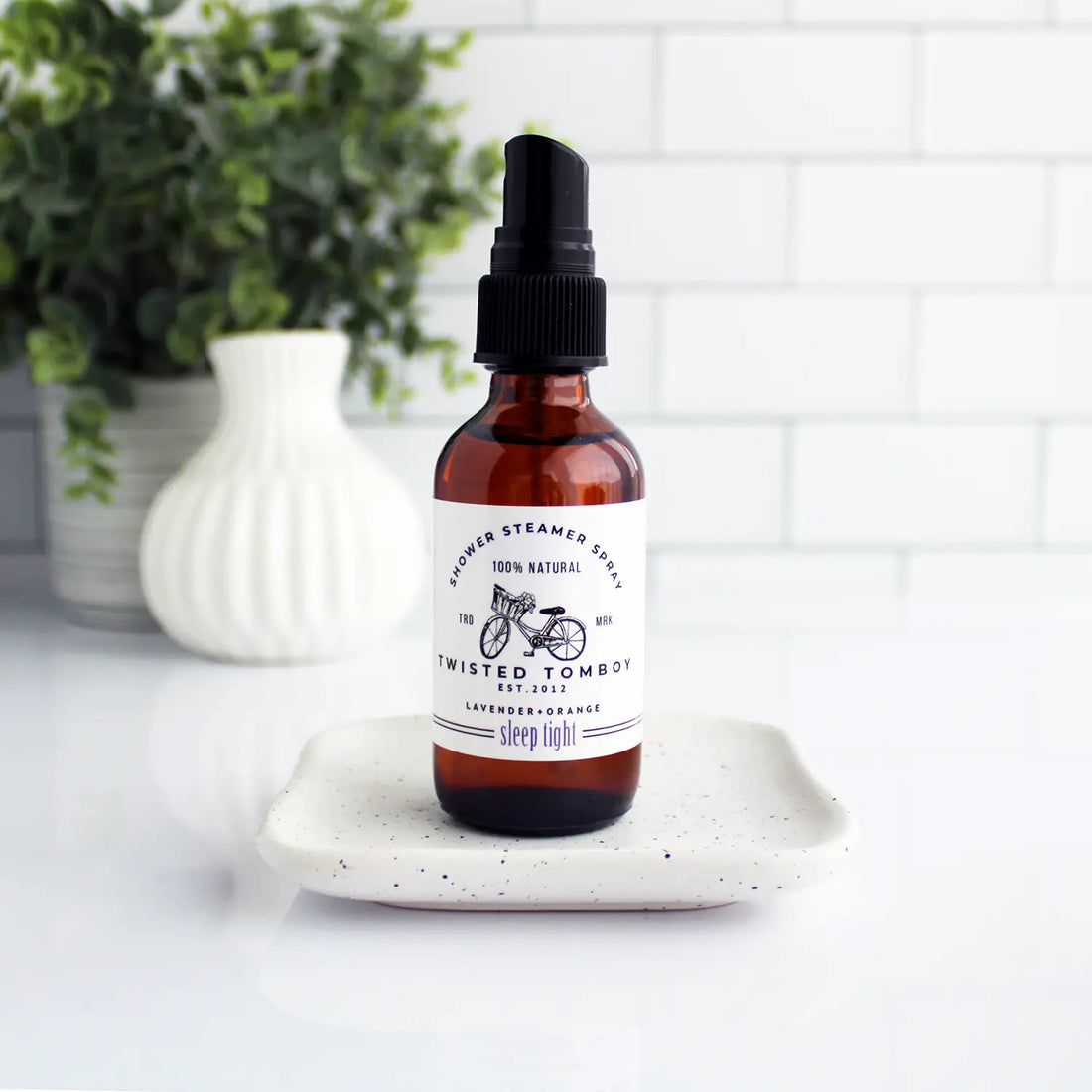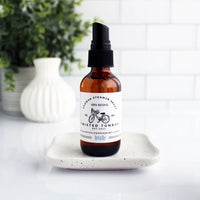 get over 150+ uses out of one bottle! Okay, so you're not a 'bath person' . . . we get it! Transform your bathroom into a steamy spa with just a few sprays on shower walls or just the corner of your shower. it's the perfect way to create a instant spa experience in your own home!
Unlike many sprays on the market that use water and fillers, we use 100% pure essential oil blends!
Each spray is 2 oz. Glass amber bottle with fine mist sprayer.
Directions: after turning shower on, spray 1-2 pumps in corner or on wall of shower away from face and place glass bottle back outside shower.
Choose from:
Breathe | Peppermint+Eucalyptus+Lemon
Stress Relief | Lemongrass+Orange+Eucalyptus
Sleep Tight | Lavender+Orange