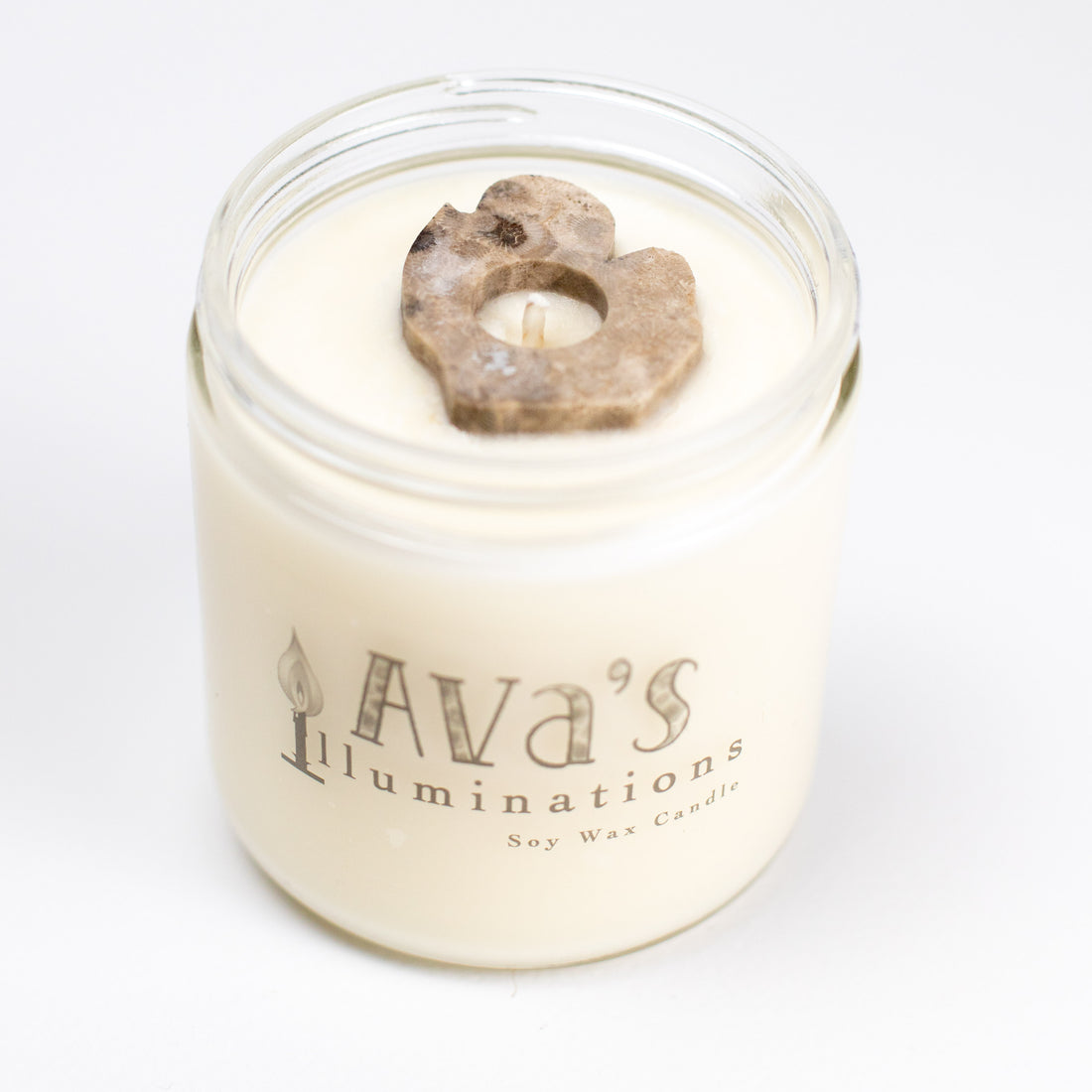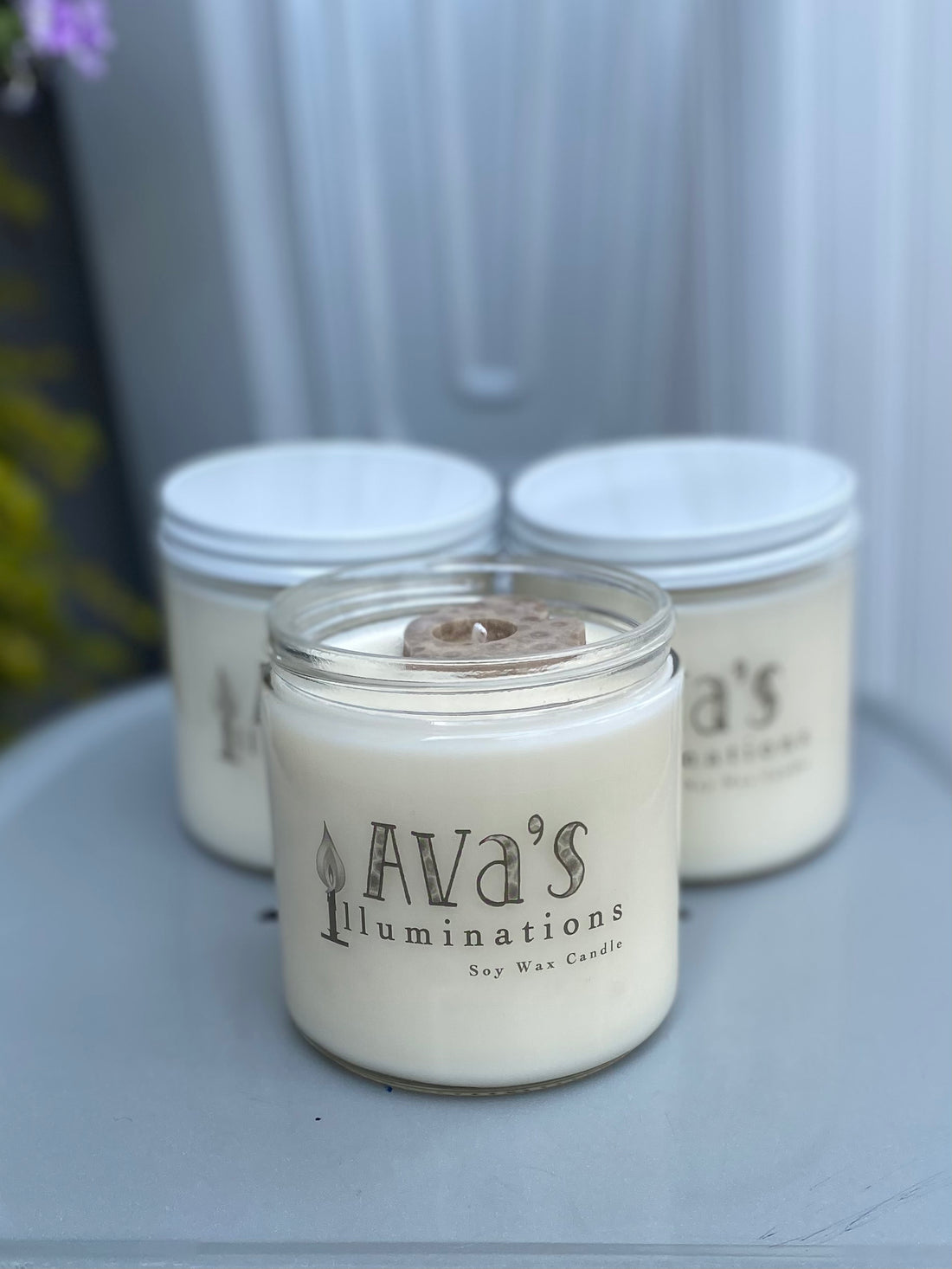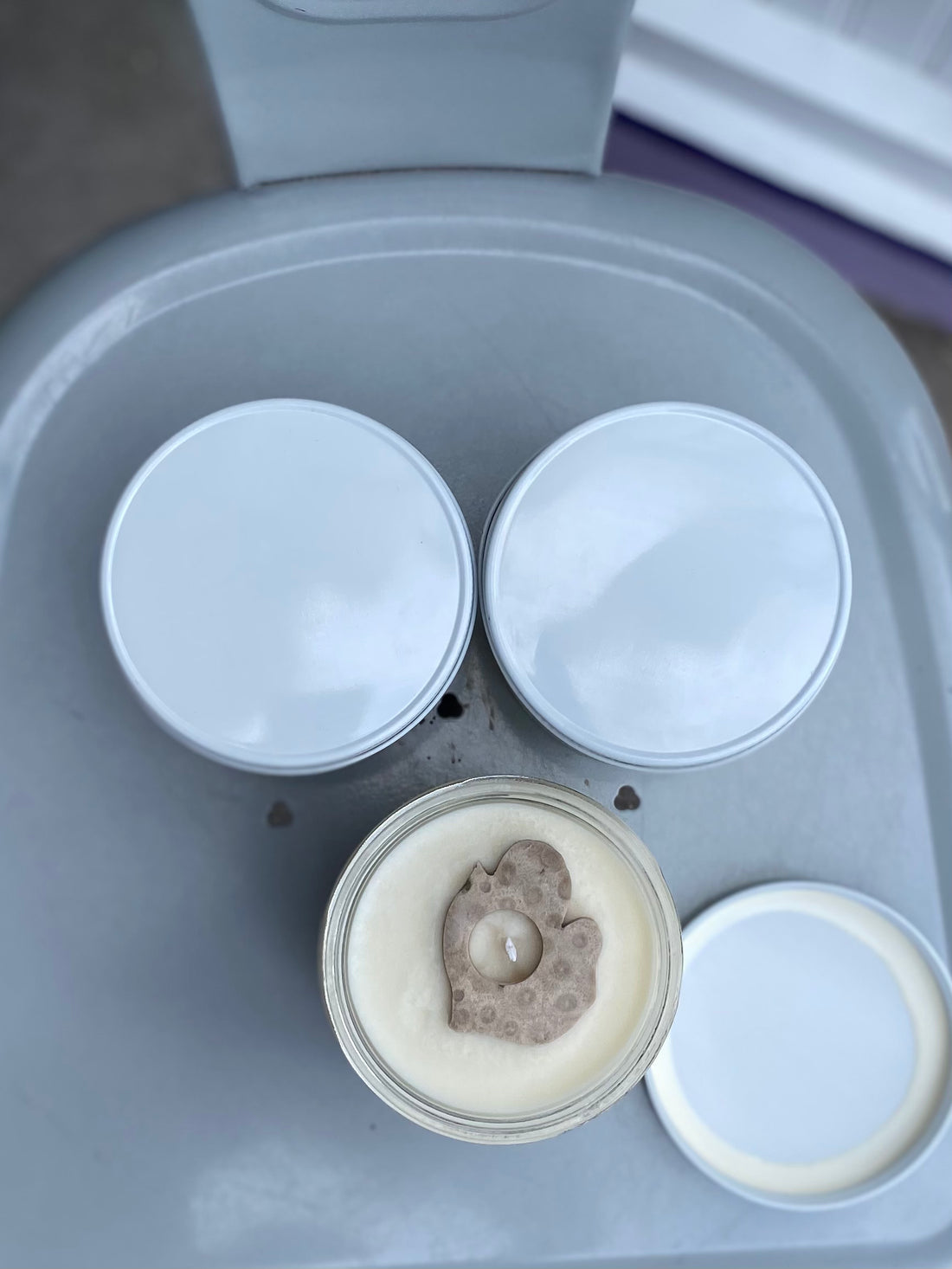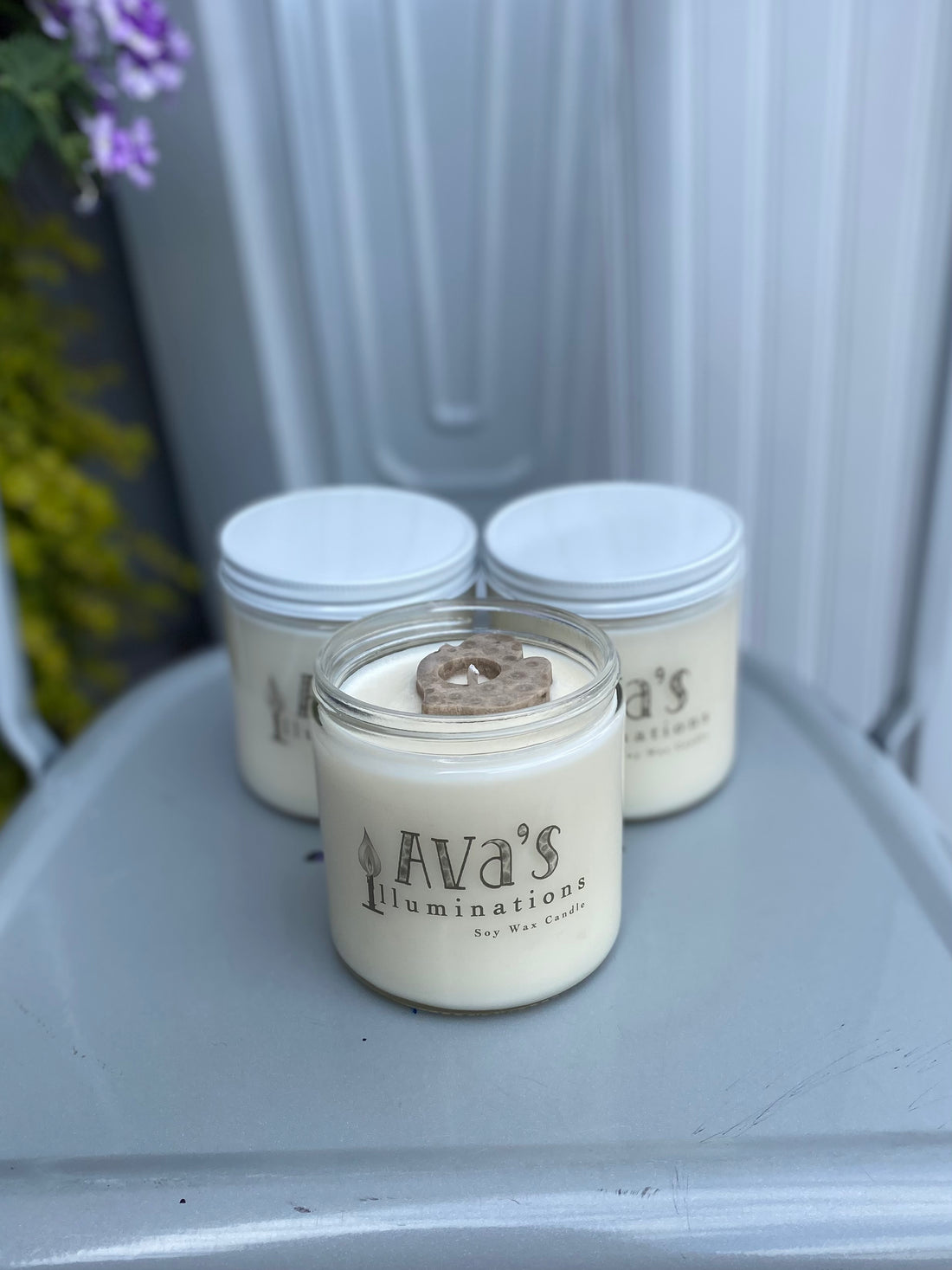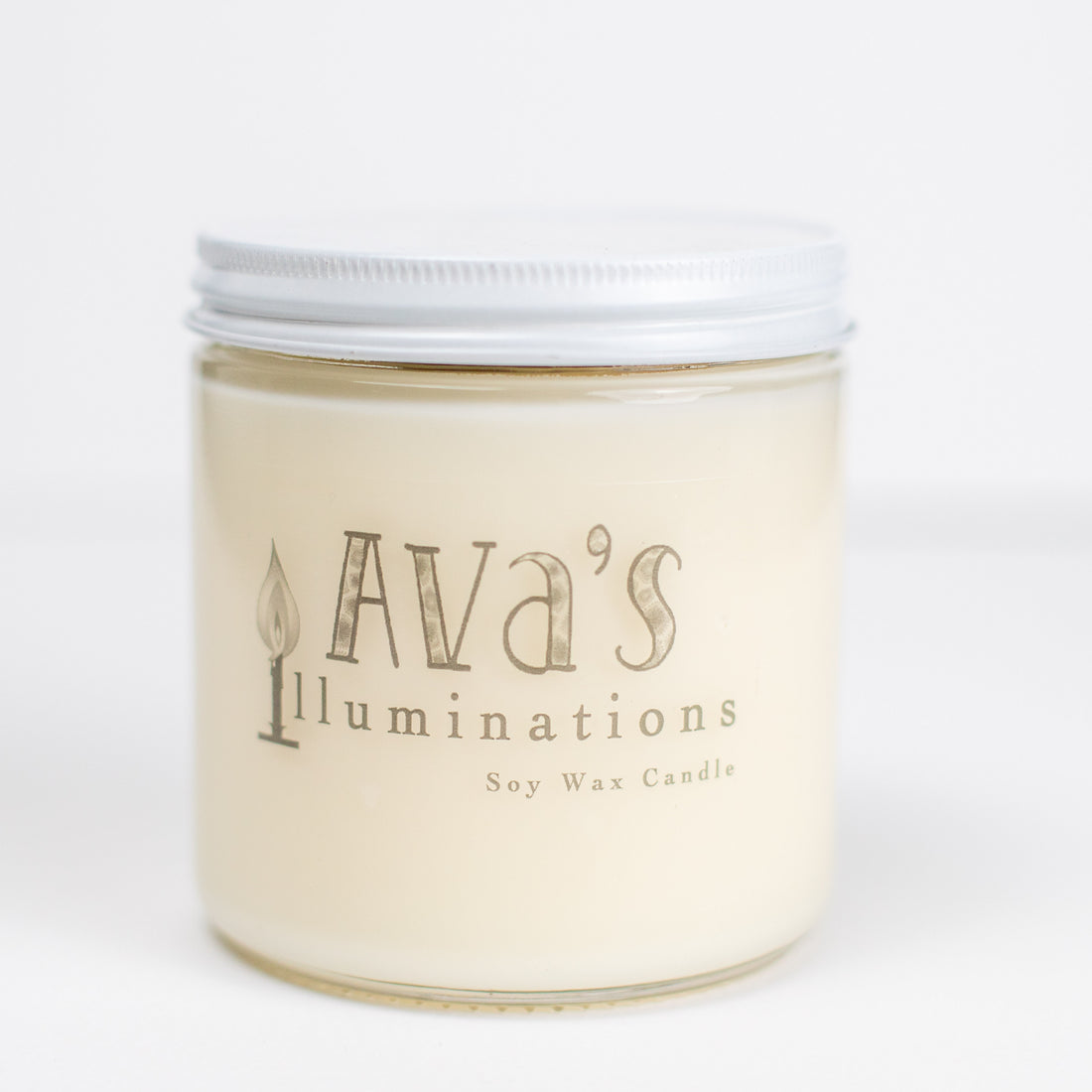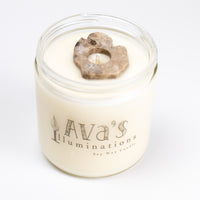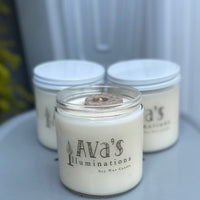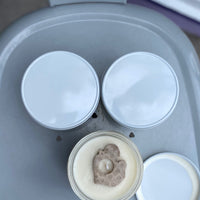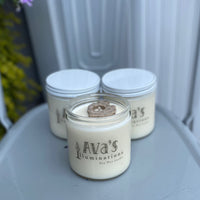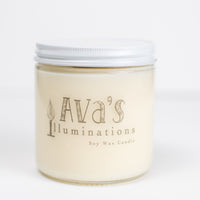 16 oz. Soy Candle 
Made in Conway, Michigan. 
8 oz candle measures 3.5 inches high and 2.75 inches wide

These unique candles were created by my 14 year old daughter, Ava and I. Together with Ava's love of candles and my creativity with Petoskey Stones these one of a kind candles were conceived.

Enjoy the beauty of the Petoskey Stone as it encompasses the flame of the candle. Made with 100% Soy wax and a cotton wick, these candles burn approximately 35 hours. Scents are infused with essential oils to create a soft aroma throughout. Our soy wax and cotton wicks burn nice and clean and eco-friendly. Due to the nature of soy wax, you may notice "frosting" or a spot where the wax has pulled slightly away from the jar. This is completely normal for soy wax and will not affect your candle's scent throw (how much it smells) or the quality of the candle in any way. Our candles come in a variety of fragrances and are the perfect touch to your home.
Never Ending Sunset - The fresh scent of mandarin, grapefruit and peach will remind you of the vibrant colors of a lakeshore sunset.