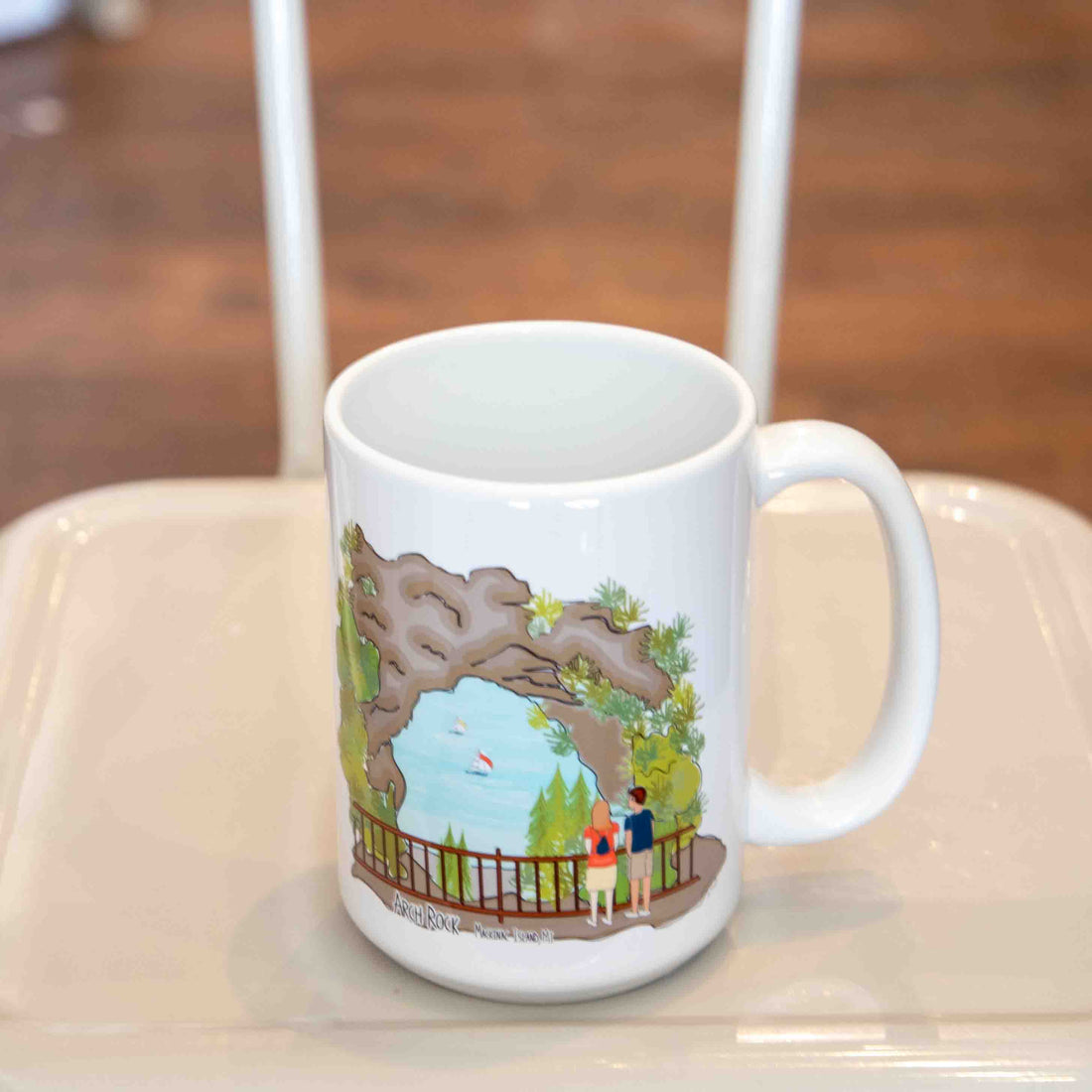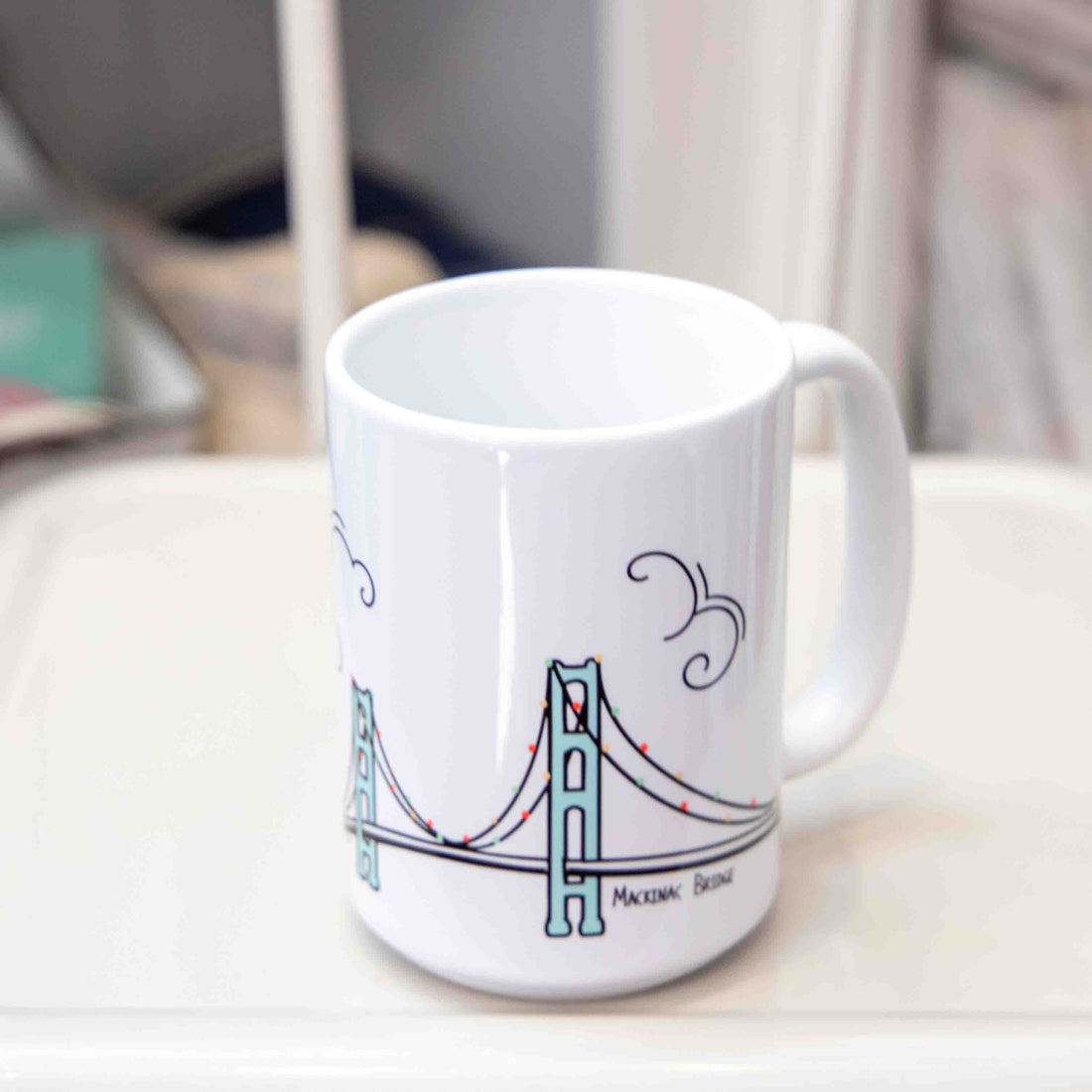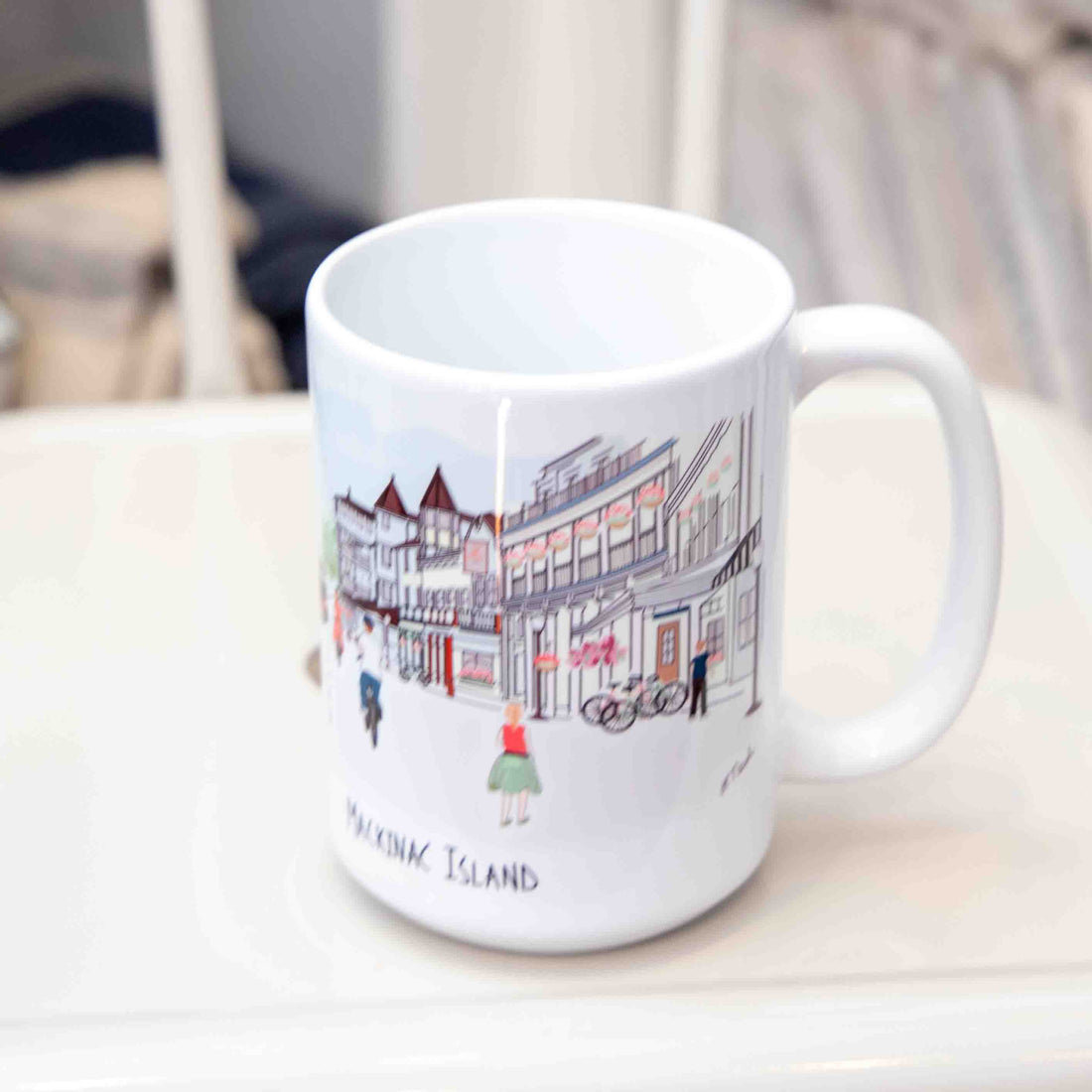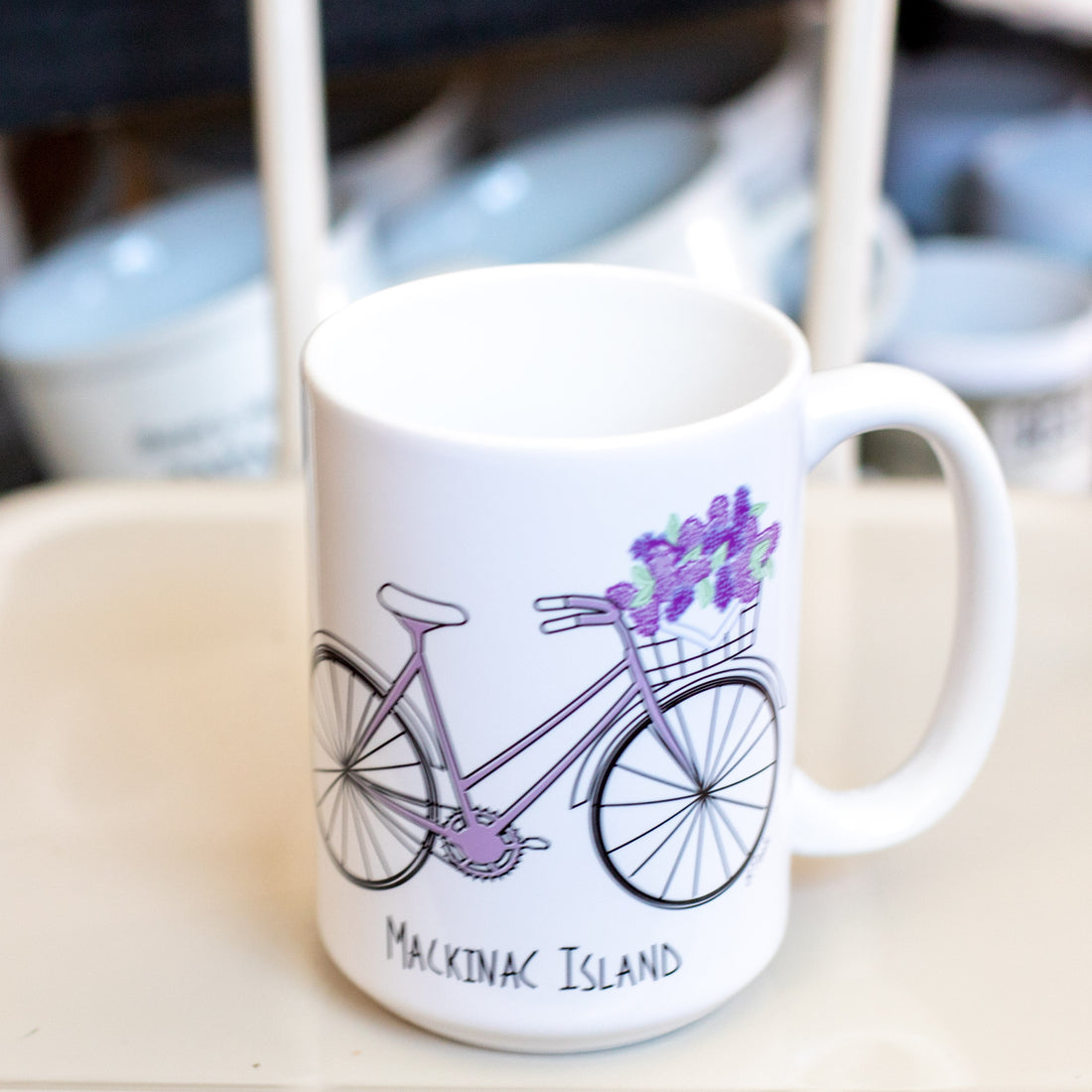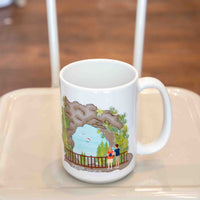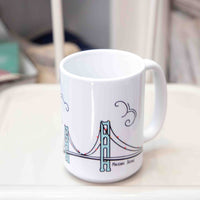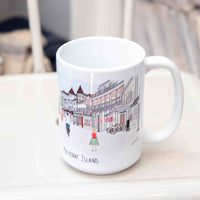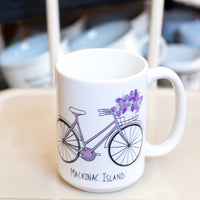 This sweet white 16 ounce ceramic mug has been designed and decorated with one of Red Cabin Studio's original digital illustrations. It is microwave and diswasher safe.
Mackinac Island is a beautiful destination, visited by vacationers from all over the world. Lilacs are everywhere on the island and are celebrated each June during the Lilac Festival!
Celebrate your Mackinac love with this cute mug.