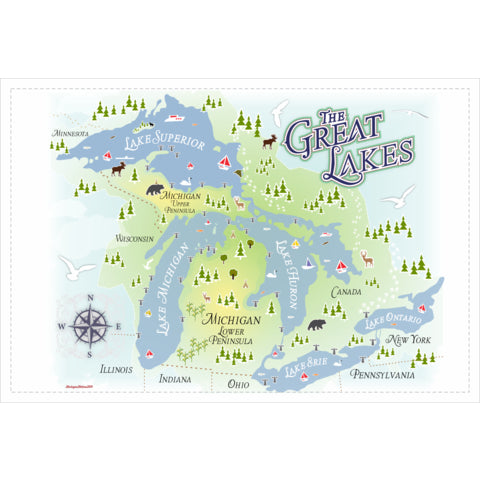 Michigan Mittens | Tea Towels
This adorable Tea Towel is a Michigan Mittens Original featuring our retro style, Great Lakes artwork.
What makes it even more wonderful is that it is 100% Michigan Made! Each tea towel measures 16 x 24 inches and is 100% cotton.
Hang your tea towel as art or just use it in the kitchen to dry dishes.  

Made in United States of America