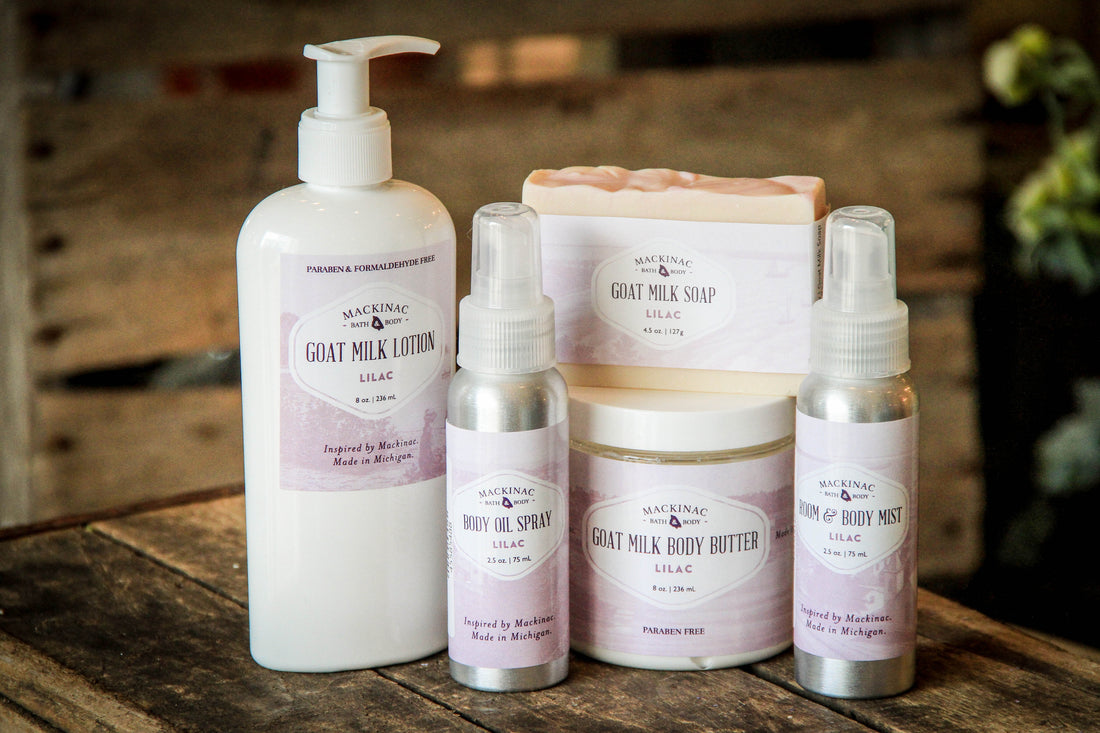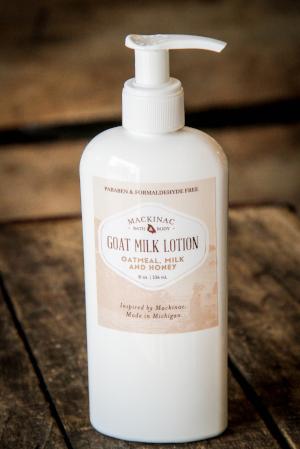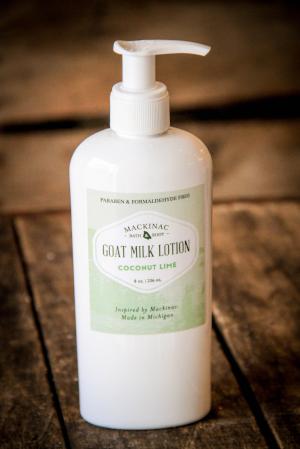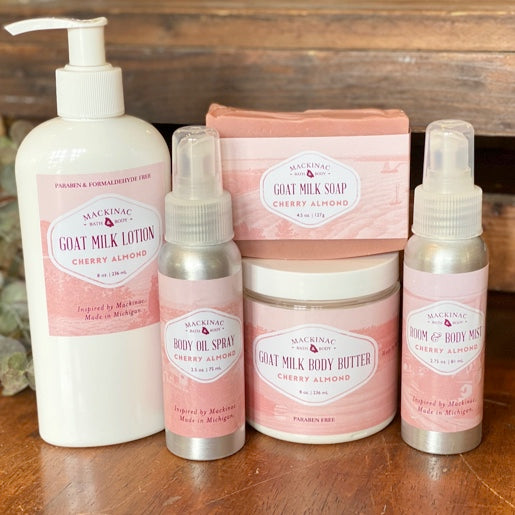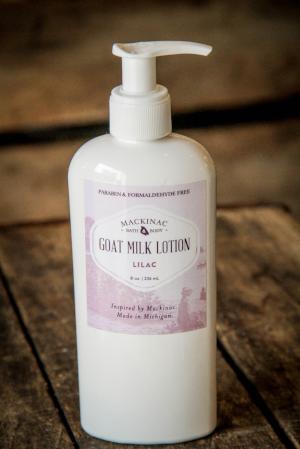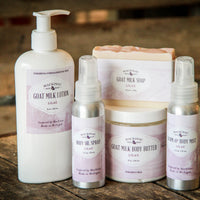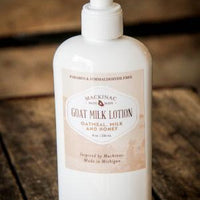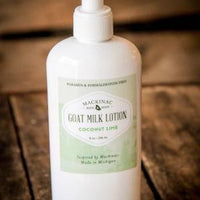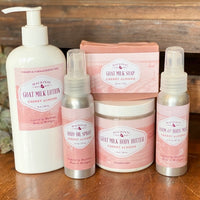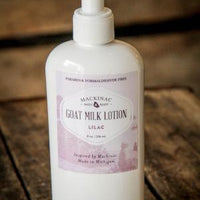 Mackinac Bath & Body | Goat Milk Lotion
Lilac | Keep the memories and scent of Mackinac Island's fragrant lilacs with you all year long.
Coconut Lime | In the deep of winter on Mackinac we dream of warmer weather on far away islands.
Oatmeal, Milk, and Honey | As refreshing and good for your skin as a dip in the Great Lakes--without the goose bumps.
Cherry Almond | A classic and loved mixture of cherries and almond.
Ingredients: Water, Carthamus Tinctorius (Safflower) Oil, Emulsifying Wax, Butyrospermum Parkii (Shea Butter), Helianthus Annuus (Sunflower) Oil, Cetyl Alcohol, Aloe Vera, Sodium Lactate, Goat Milk Preservative (Phenoxyethanol, Caprylyl Glycol, Sorbic Acid), Fragrance
Homemade goat's milk lotion. You will fall in love with this wonderful moisturizing lotion!
8 oz. I 236 mL
Inspired by Mackinac. Made in Michigan.