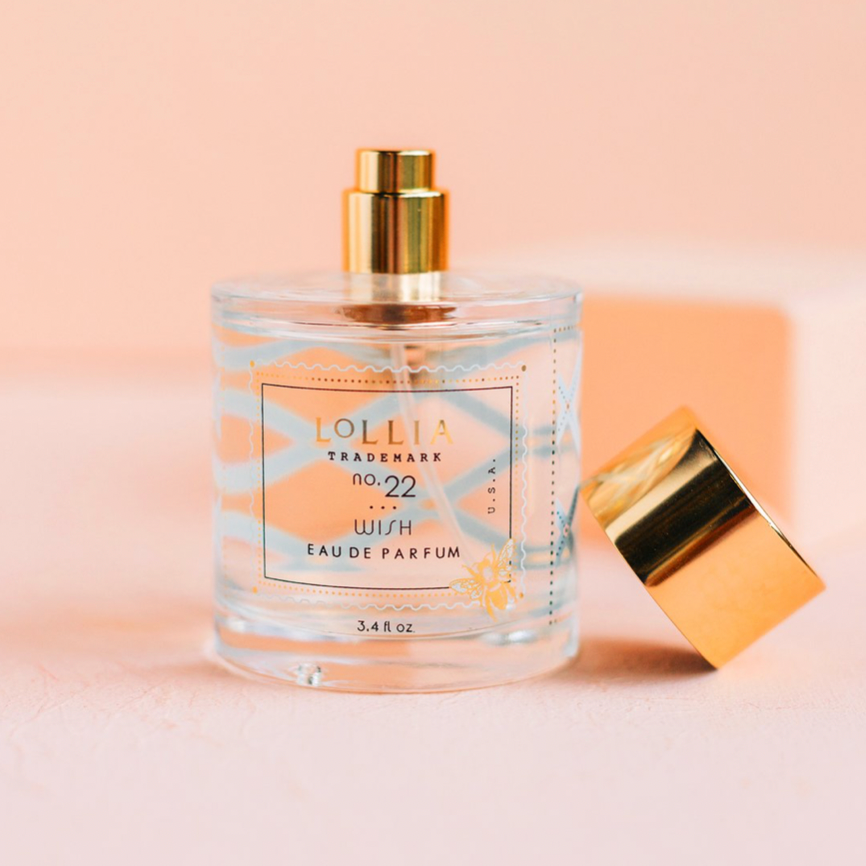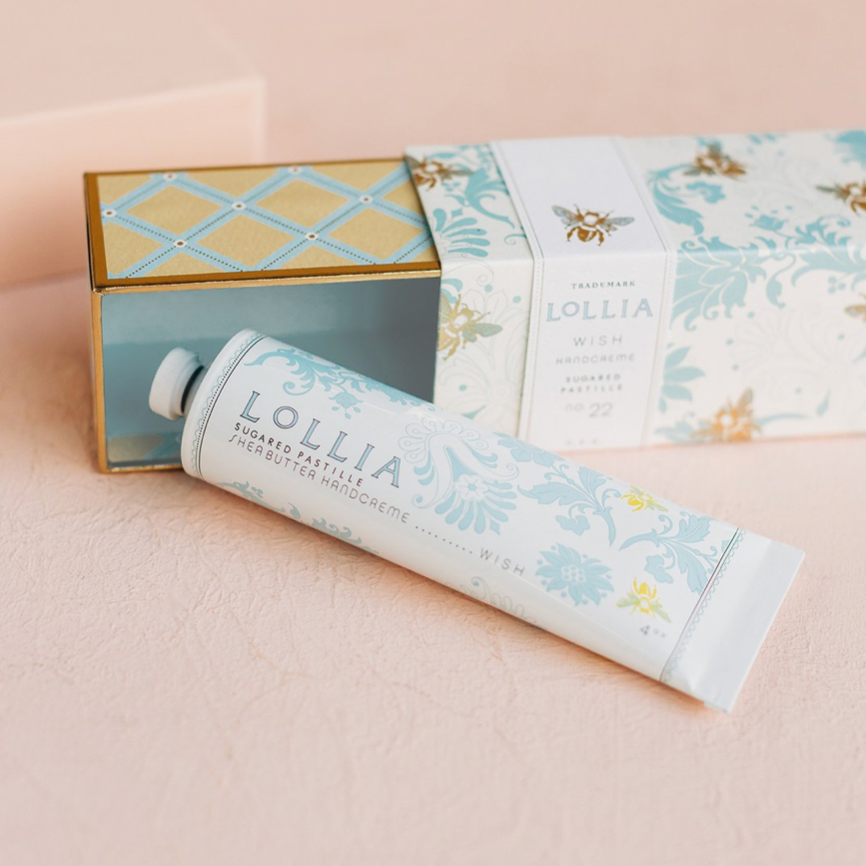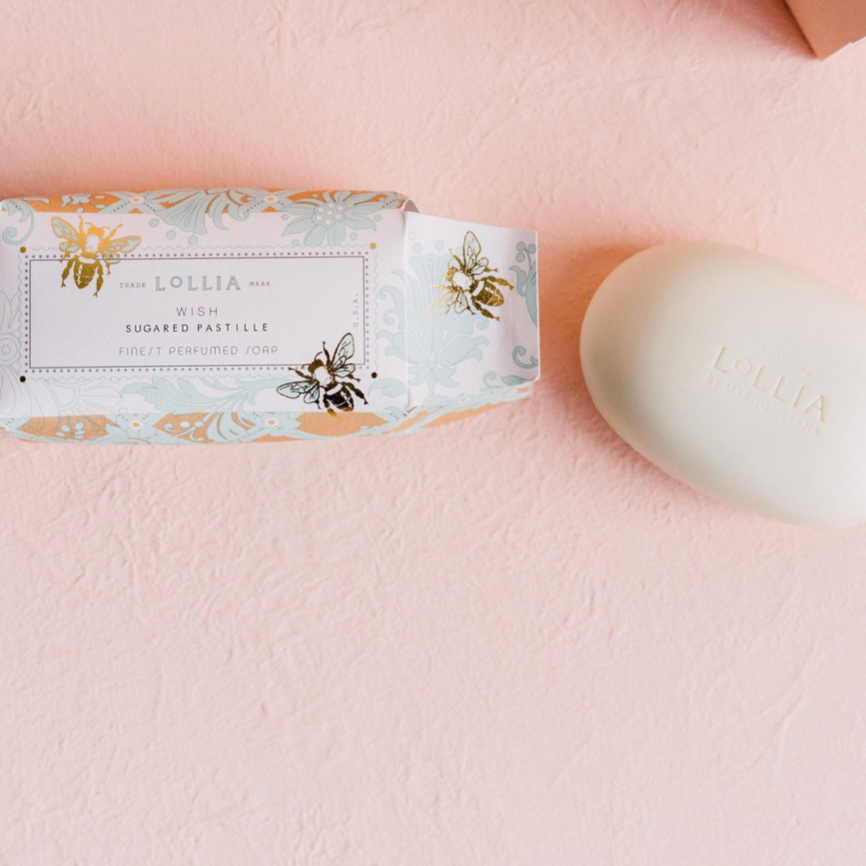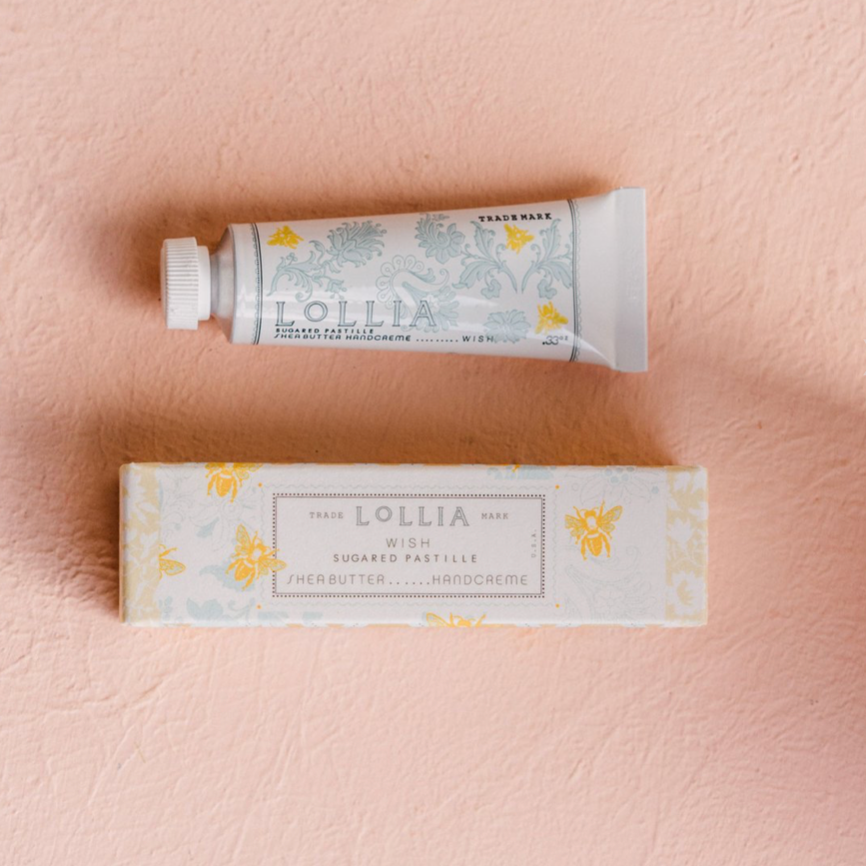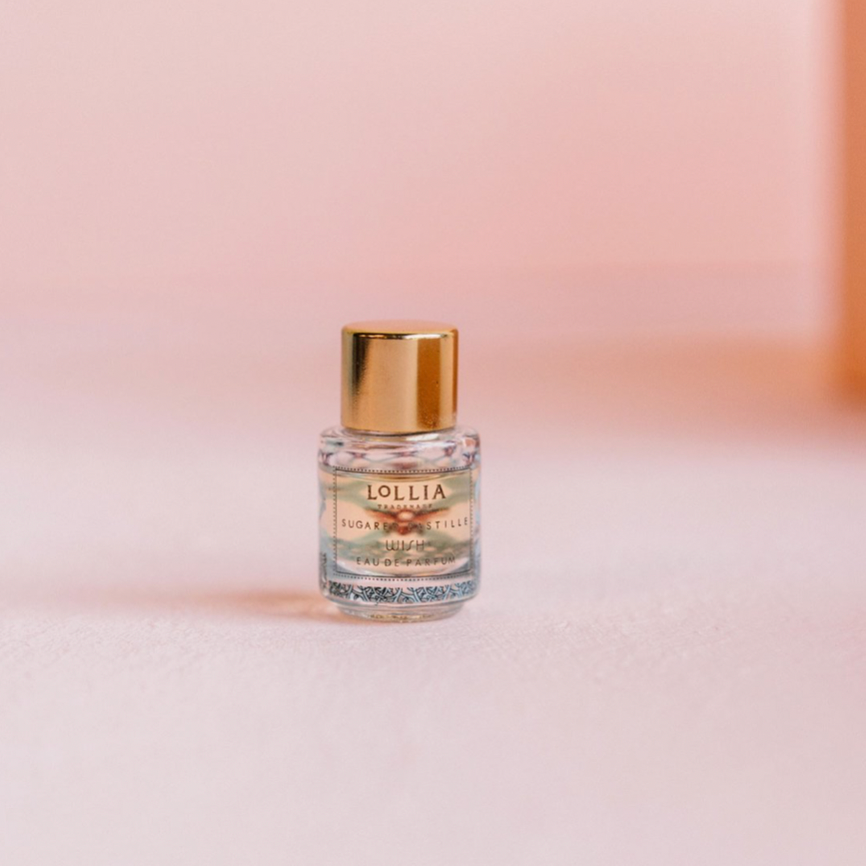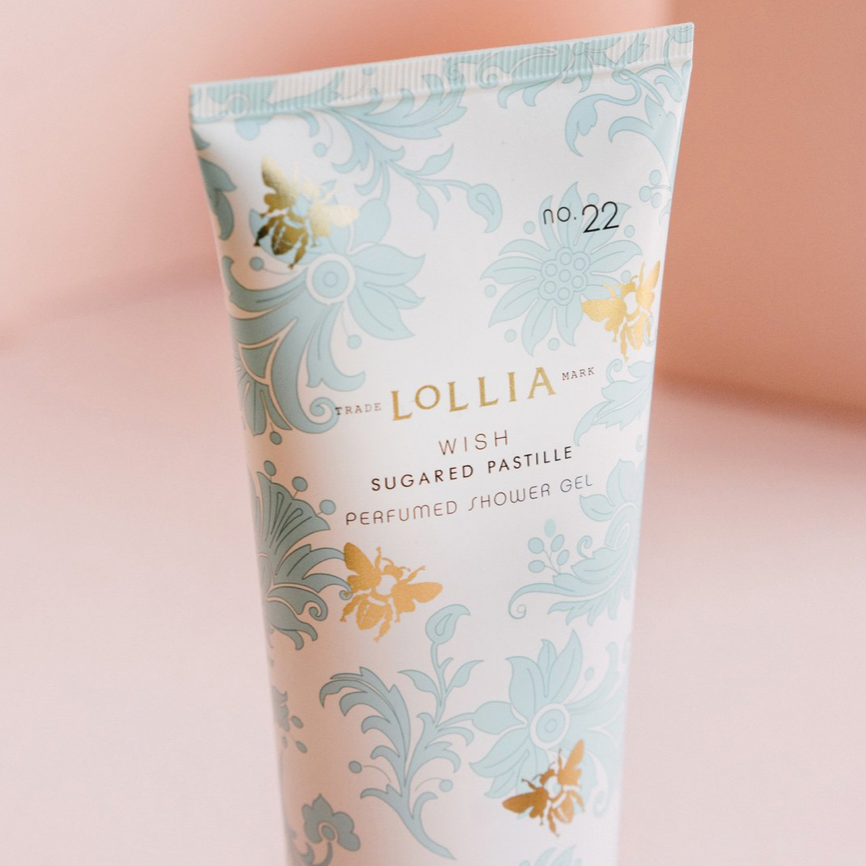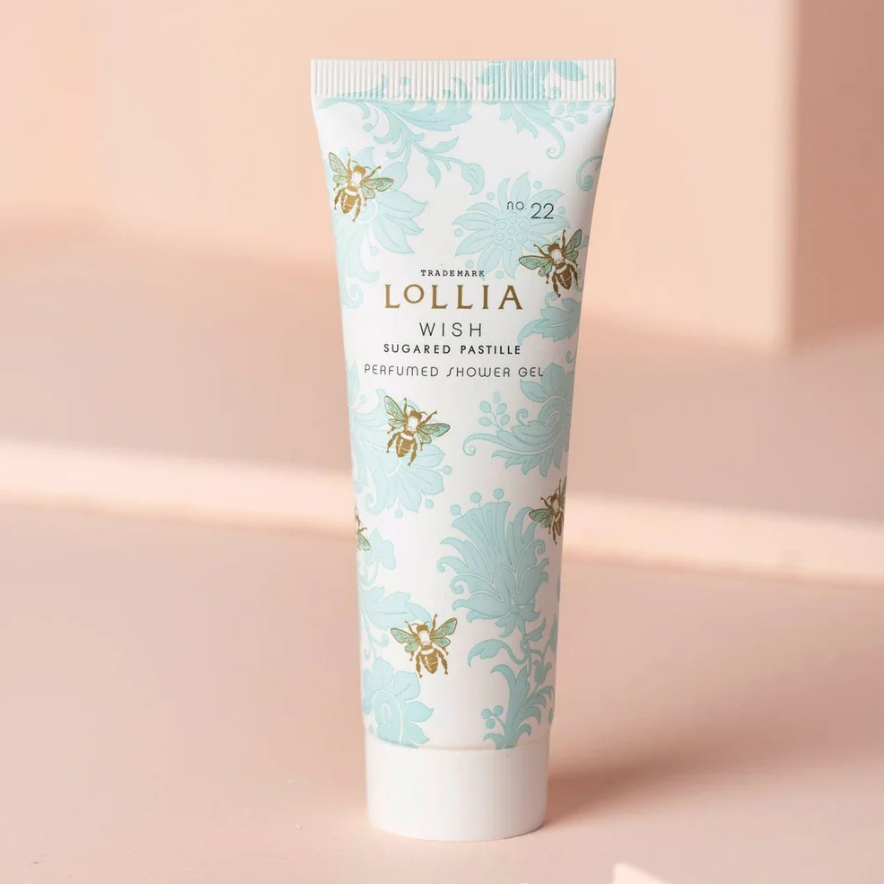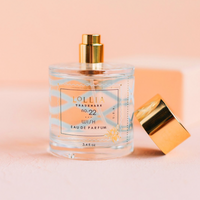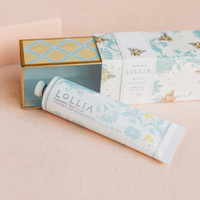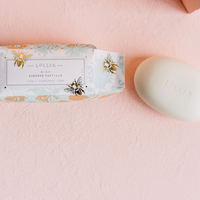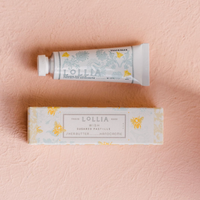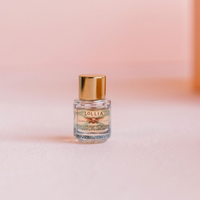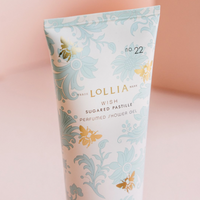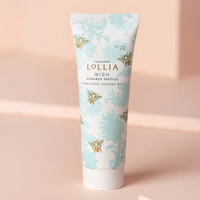 Warm Vanilla Bean and Rice Flower delicately frosted with sugared pastille. Jasmine Leaves sweetened with Sugar Cane. Comforting Ylang Ylang and the sheerest of Amber Woods complete the scene, creating the most luxurious of fragrant escapes.
Eau de Parfum: 2.9 x 2.8 x 3", 3.4 oz.
Candle: 2.5 x 5.5"
Soap: 5 oz.
Salt sachet: 3" square x 5.5" tall, 7.5 oz 
Hand Creme: 4 oz.
Petite Hand Creme: 0.33 oz.
Little Luxe Eau de Parfum: .33 fl. oz. 
Travel Size Shower Gel: 2.75 fl. oz.