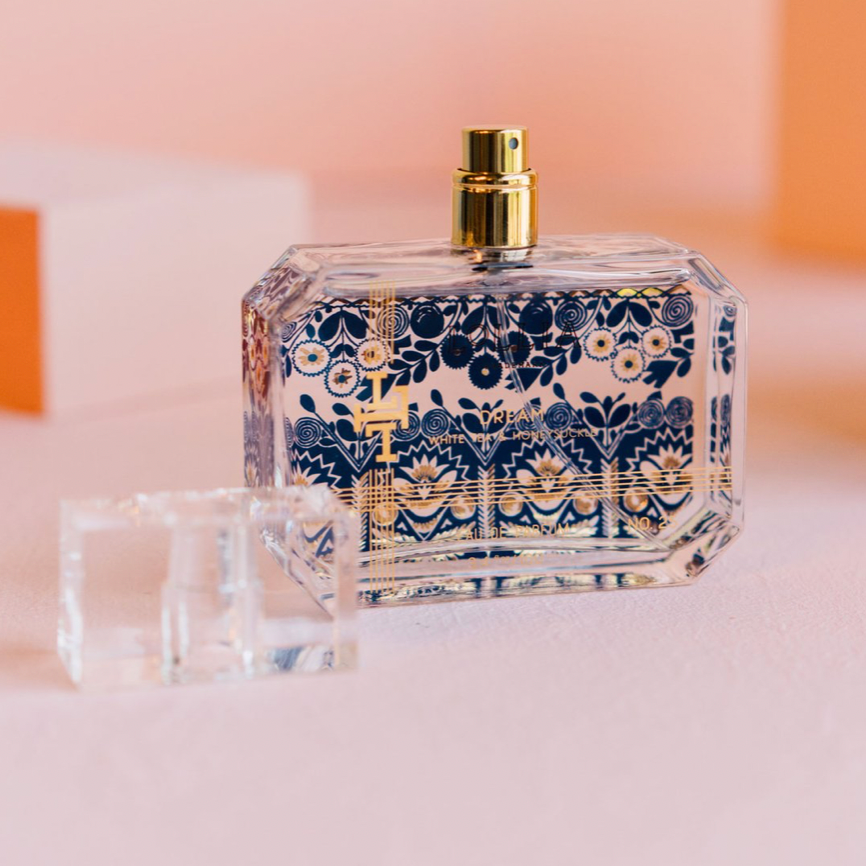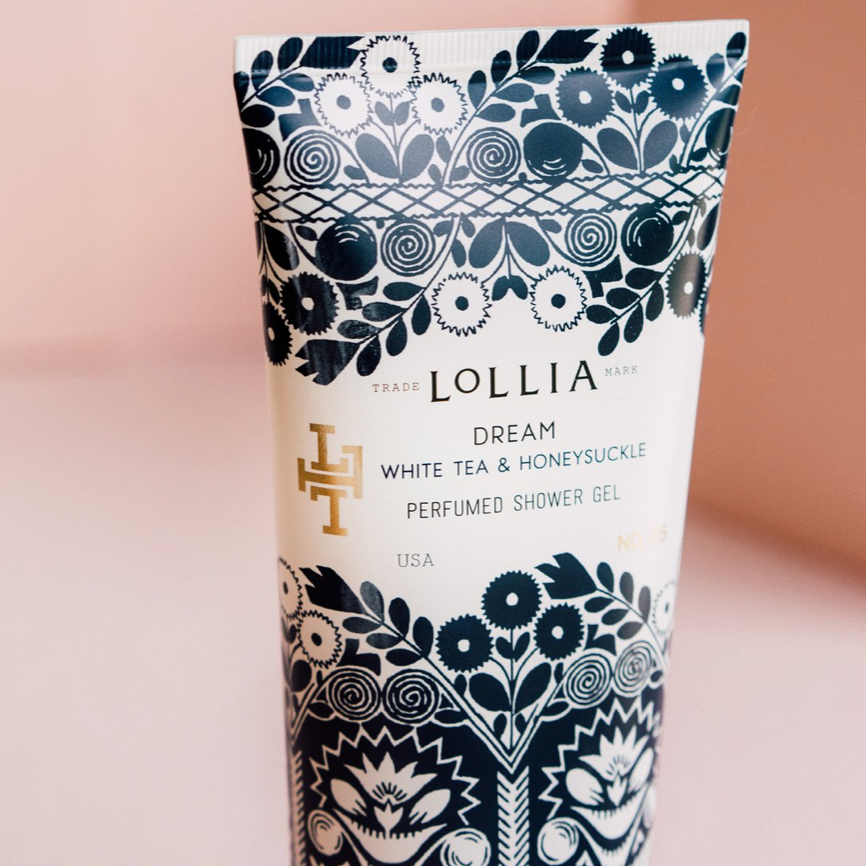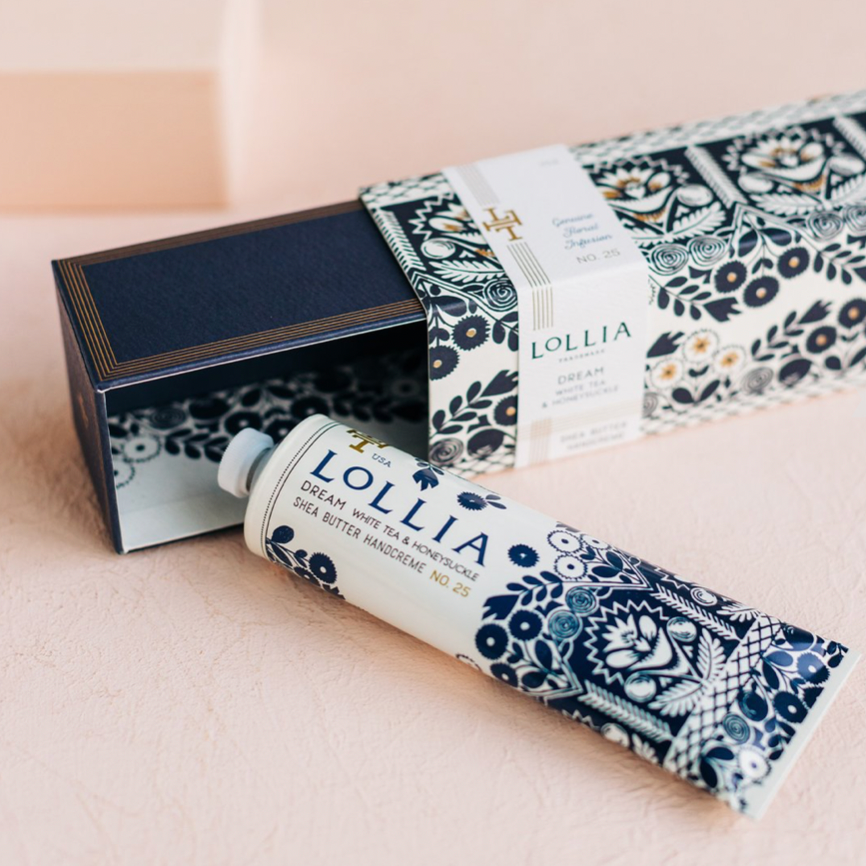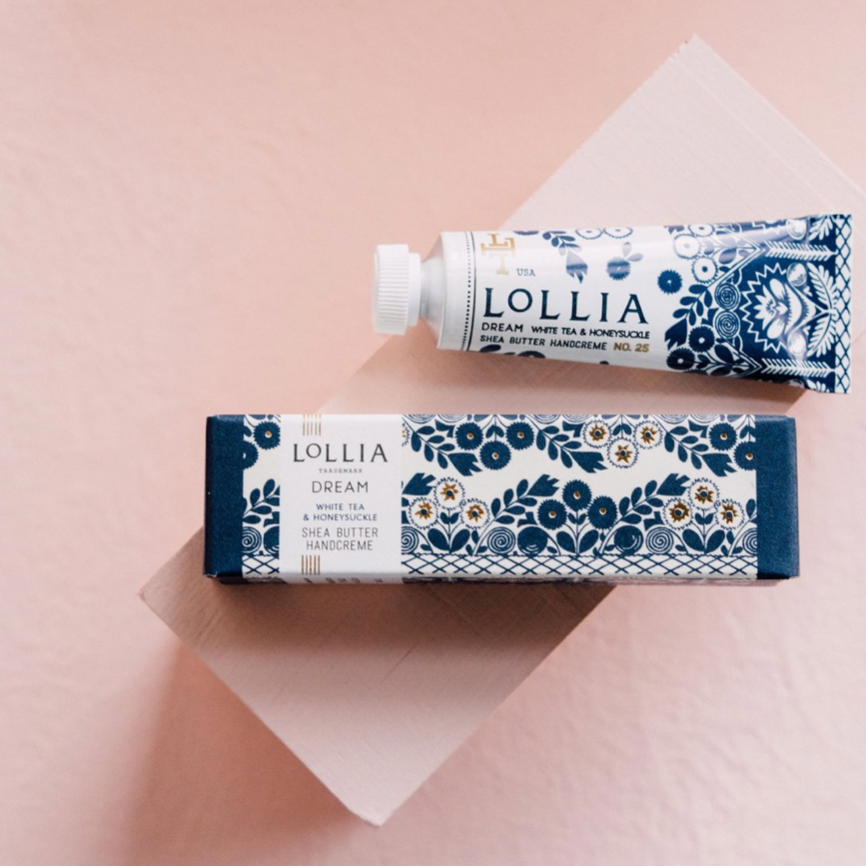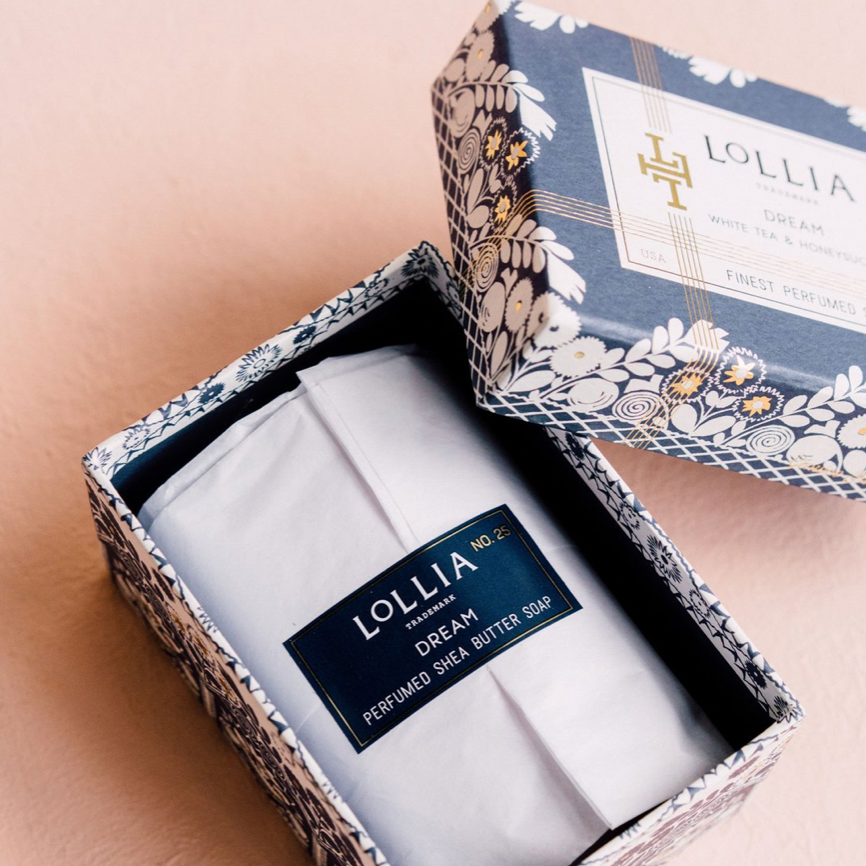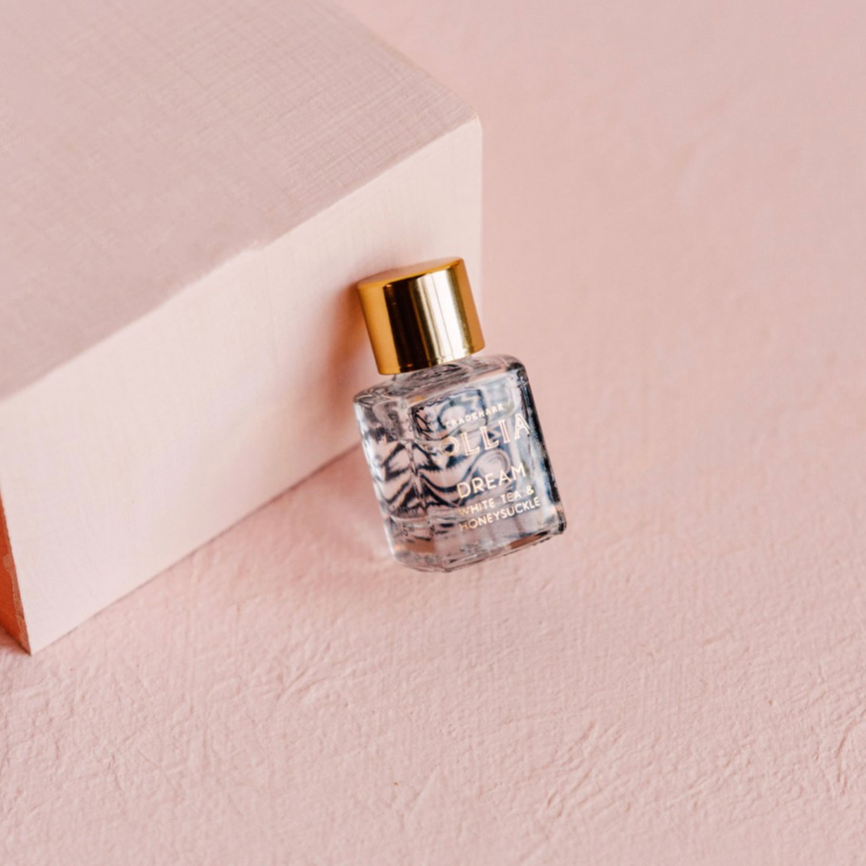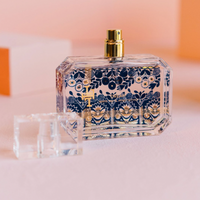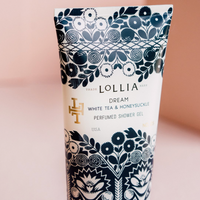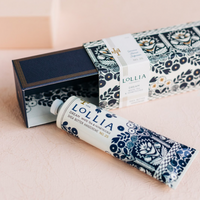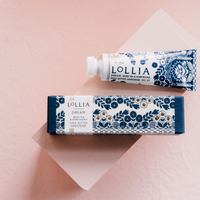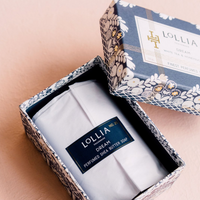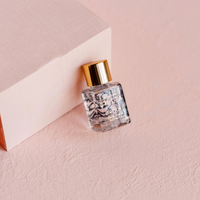 Drift away in luxurious bubbles. A dreamy fragrance combination of Linden, White Tea, Bergamot and Honeysuckle is sweetly familiar, like a pleasant memory while drifting off to sleep. Soft & soothing, Lollia's moisture-rich formulation of Olive Fruit & Avocado Oils leaves skin deliciously refreshed
Eau de Parfum: 3.75"H  x 3.75"L 1.2"D 3.4 fl. oz. 
Shea Butter: 4 oz. 
Petite Hand Creme: 0.33 oz.
Hand Creme: 4 oz.
Soap: 5 oz. 
Shower Gel: 8 fl. oz.
Little Luxe Eau de Parfum: .33 fl oz.