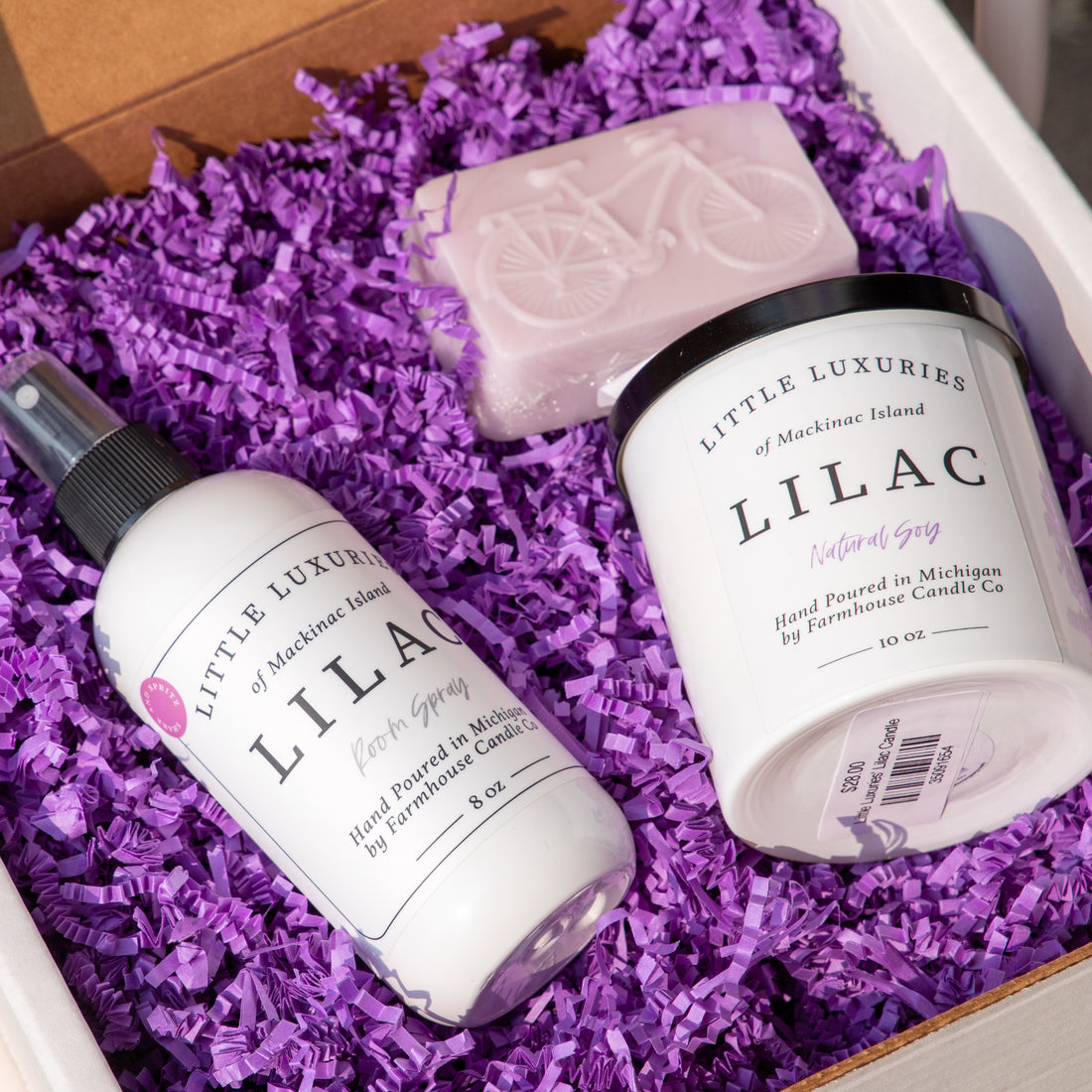 There is nothing better than the smell of Lilacs on Mackinac. lt's a lovely aroma with a touch of sweetness, warmth and mystery.
We're excited to offer this Little Luxuries' Lilac Box as the perfect way to celebrate the lilacs on Mackinac.  💜 
This box features lilac room spray, our signature lilac candle and our newest addition, lilac bicycle soap.