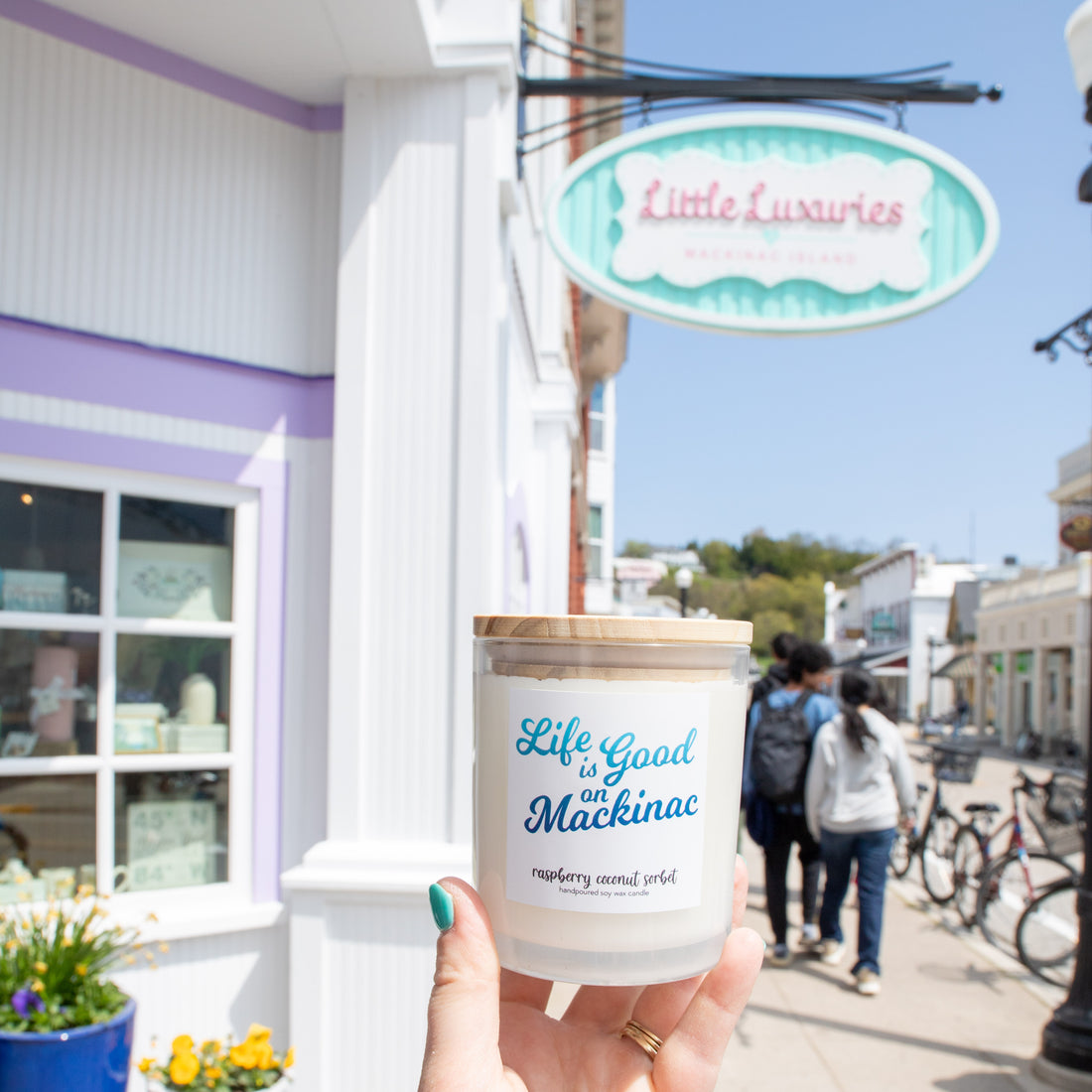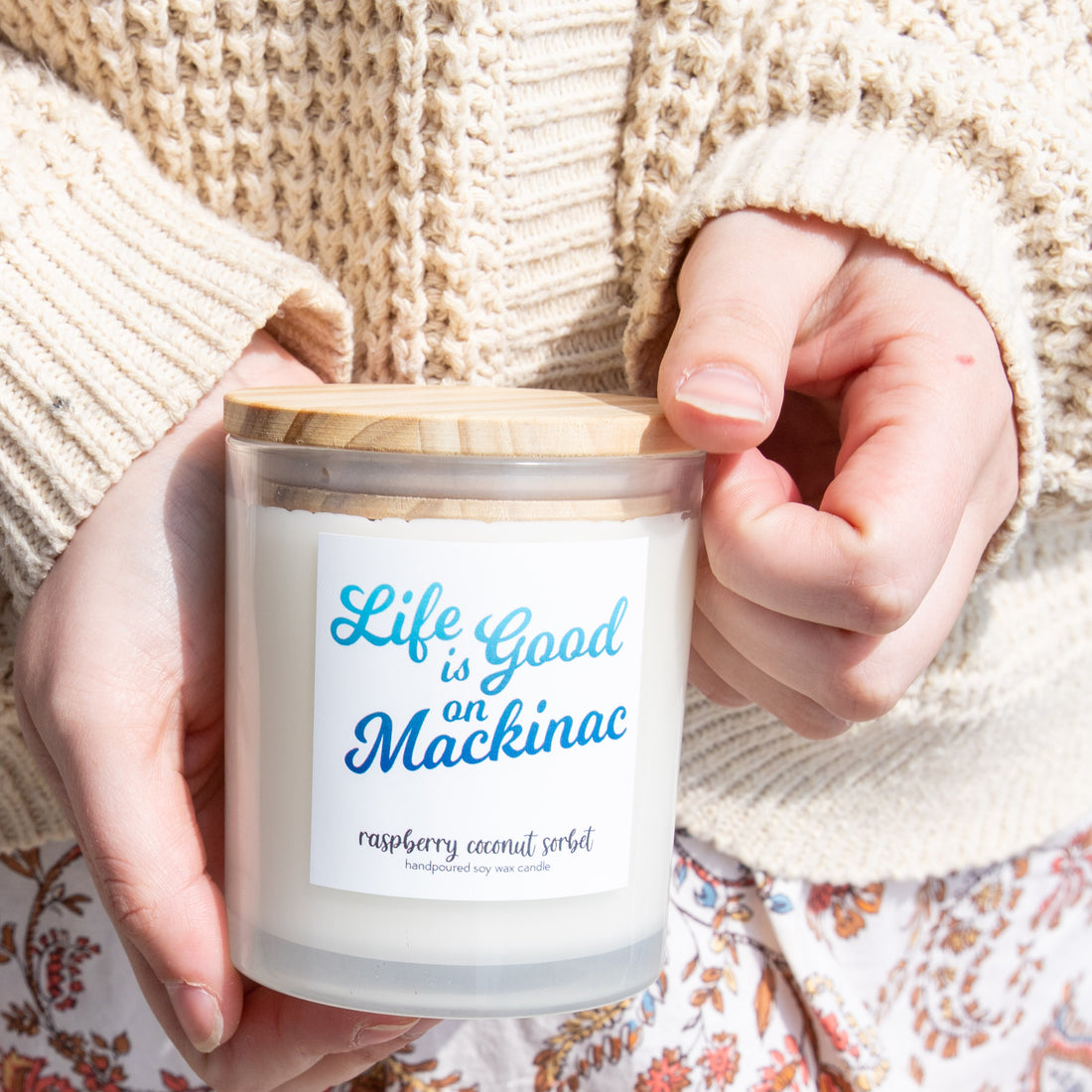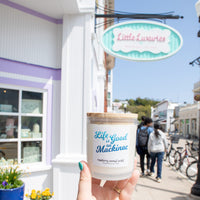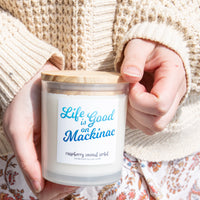 Life is Good On Mackinac Candle
Life is Good on Mackinac Candle is one of our new favorite candles for the summer! The Raspberry Coconut Sorbet is an amazing smell: tart raspberries with a hint of creamy coconut.
Made in Midland, Michigan. All candles are 100% soy wax with 100% cotton wicks and burn time of approximately 30 hours. All scents are made with phthalate-free fragrances. 
11 oz.
Don't trim the wick prior to lighting the first time! To get a uniform melt pool and to prevent tunneling, we recommend burning the candle for 30 to 60 minutes before extinguishing. Trim wick at every re-light. Keep candle free of any foreign materials, including matches and wick trimmings. Only burn candle on a level, fire-resistant surface. Don't burn candle for more than four hours at a time. Keep away from children and animals.