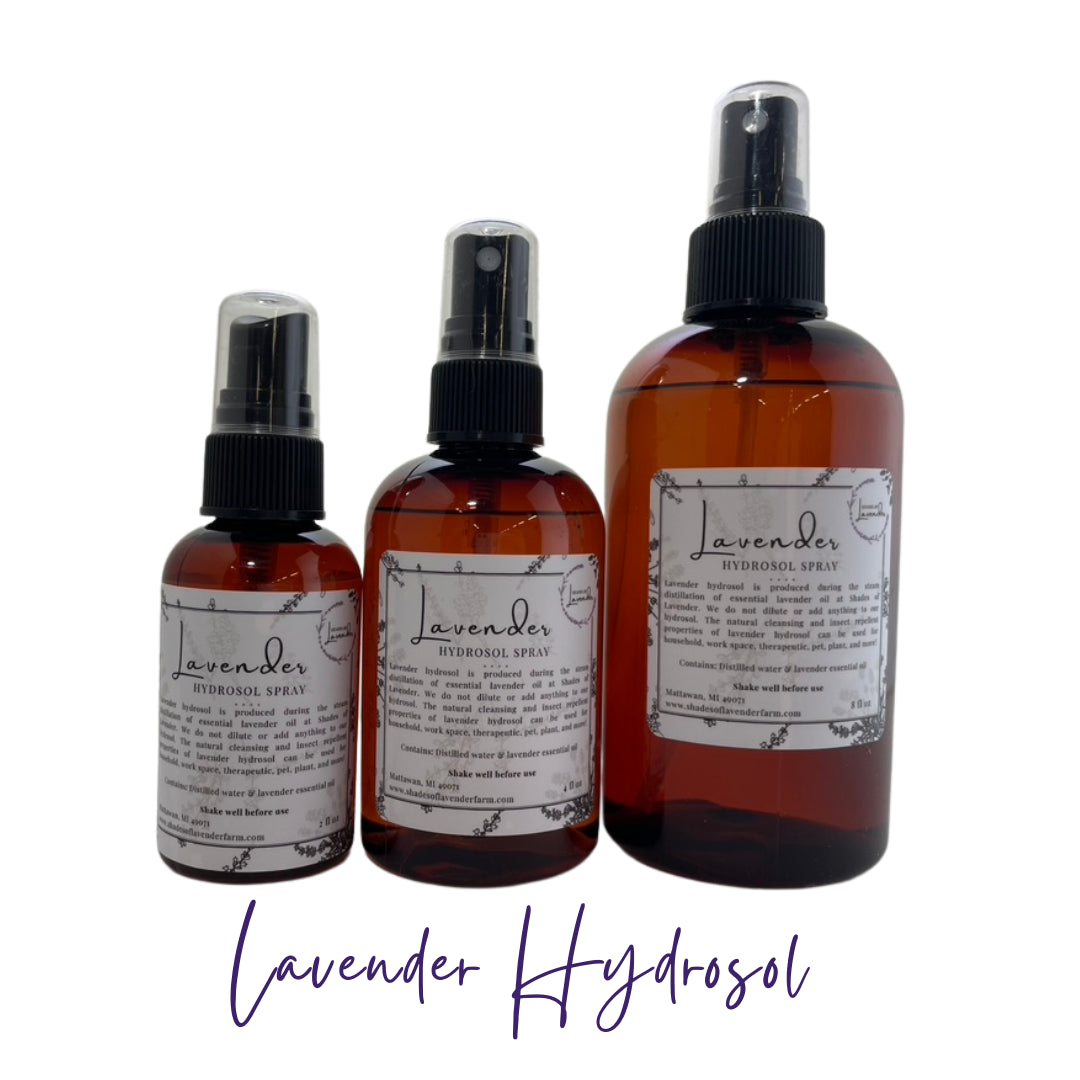 Hydrosol is a water-based by-product created during the steam distillation of lavender. Essential oils and hydrosols have some similar properties, but hydrosols have a much higher water content.
This means they're gentler than essential oils and can be applied directly to your skin without needing to dilute them with a carrier oil.
They also have a more subtle scent than their essential oil counterparts. Lavender hydrosol is skin-safe and can be used as a perfume, toner, natural bug repellent and in aromatherapy.
We hand harvest our lavender with a sickle early in late summer and pack it into our copper stills to produce our hydrosol.
4 oz. 

Made in United States of America