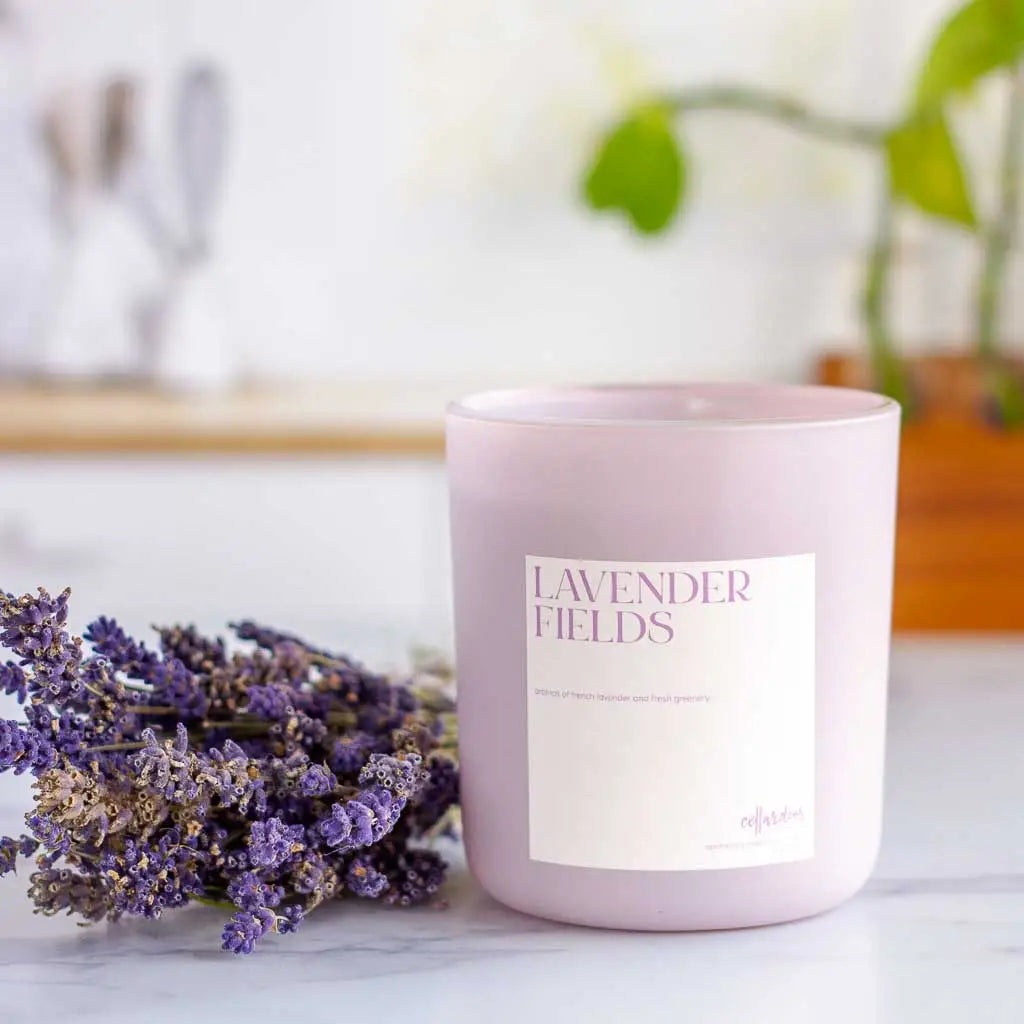 Lavender Fields 13 oz Candle
Scent note: french lavender. Dried floral bouquet.
Like a meandering stroll through the lavender fields of provence, this soap will help you find the relaxation you so desperately need in your life. The sweet, herbal aroma lingers in the air long after you've finished using it, helping you maintain your mellow mood all afternoon long. *
Each of our soy candles is hand poured into a reusable glass container using the highest quality, american grown soy wax available. With an eco-friendly wood wick, these premium candles have a burn time of up to 80 hours and can add a sophisticated fragrance to any small to medium sized room.
Net wt. - 13 oz.