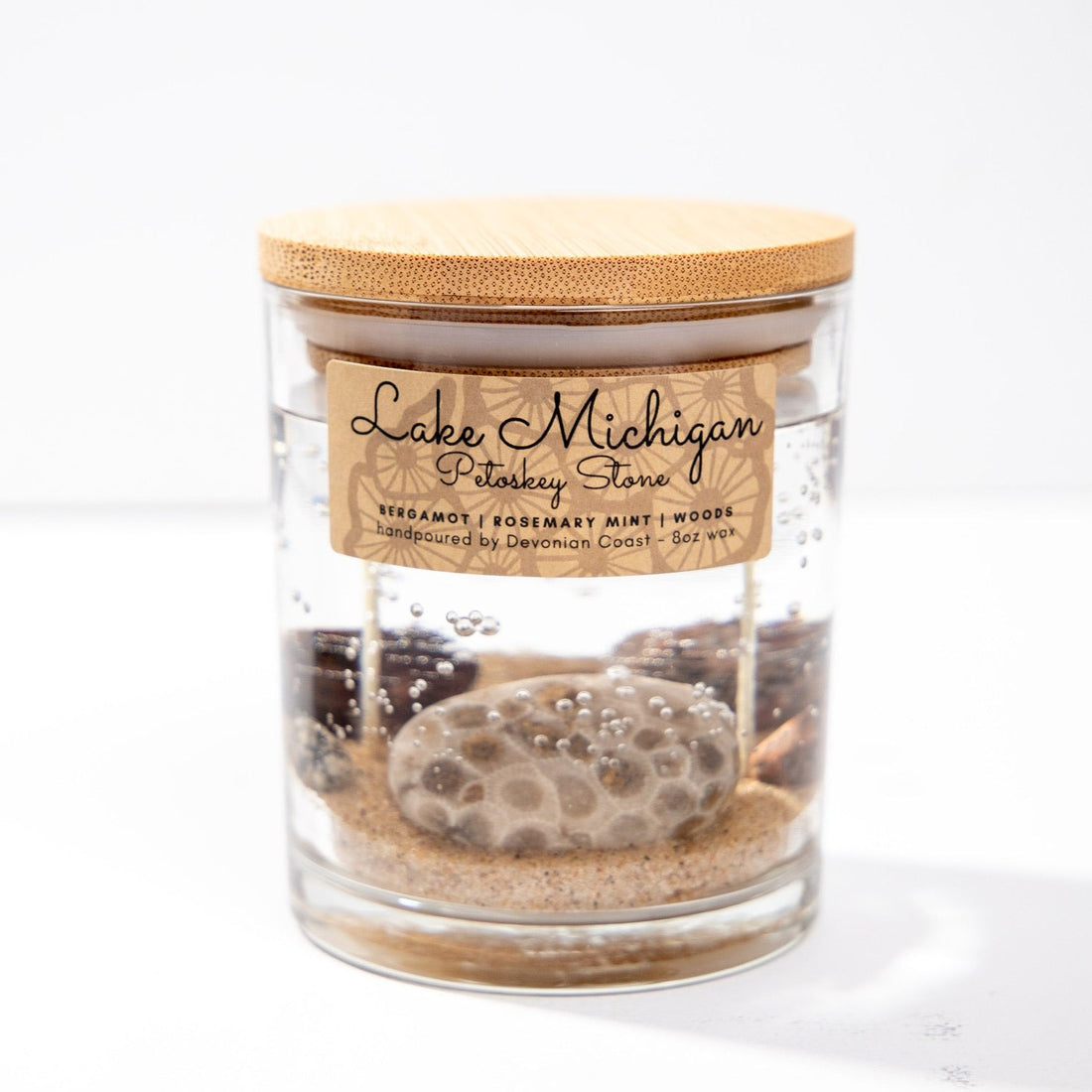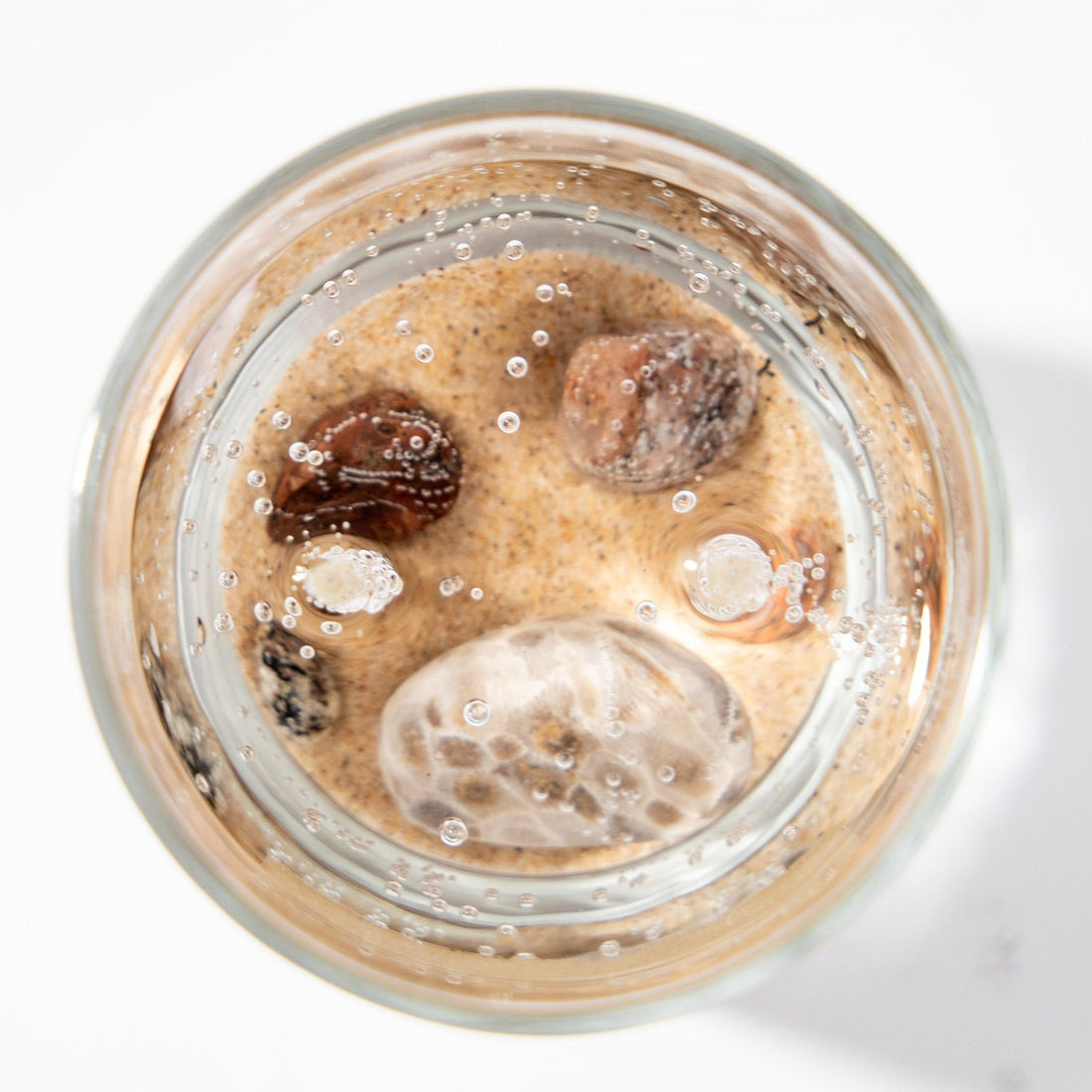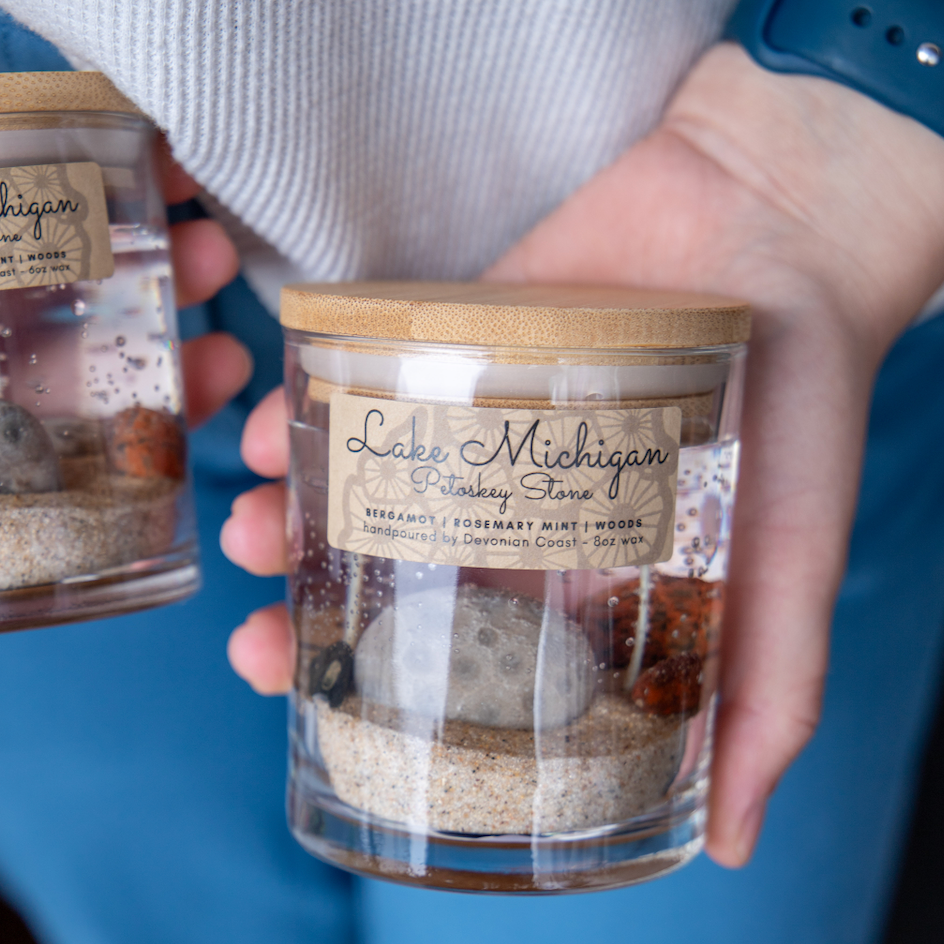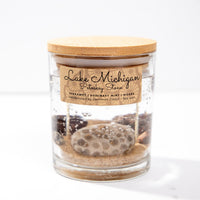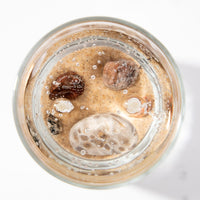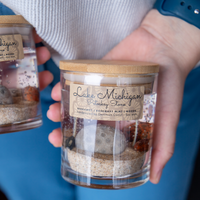 Lake Michigan Petoskey Stone Gel Candle
There's nothing quite like those dreamy summer days strolling a sandy Northern Michigan beach adorned with the occasional bright-eyed Petoskey stone! Now you can take a little piece of the beach home or send it to a friend with our Petoskey Stone Beach Candle. Each candle is a unique piece of art and features a high grade Petoskey stone front and center. Although the candle you will receive is not the exact one pictured, it well represents the quality of the candle and stone you will receive. The sand is real Michigan beach sand and the stones are all hand-picked from Northern Michigan as well.

One of the best things about this candle is that you are rewarded with the Lake Michigan treasures on the bottom when you are through burning it!!!
Notes of bergamot, rosemary mint, tobacco and woods. This scent is clean and fresh, a little woodsy, and not overpowering