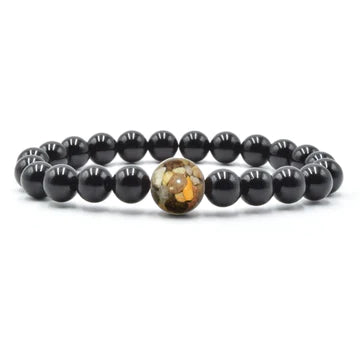 HOMES Bracelets | Black Agate
Be reminded of your favorite memories and celebrate your love for the Great Lakes with a bracelet by Homes Bracelets.
The larger "Earth Bead" of this bracelet contains stones collected by hand from the shorelines of a Great Lake. Each Earth Bead is hand-crafted in our small shop in Michigan, a process which takes 50+ hours per bead. Each Earth Bead is literally one-of-a-kind.