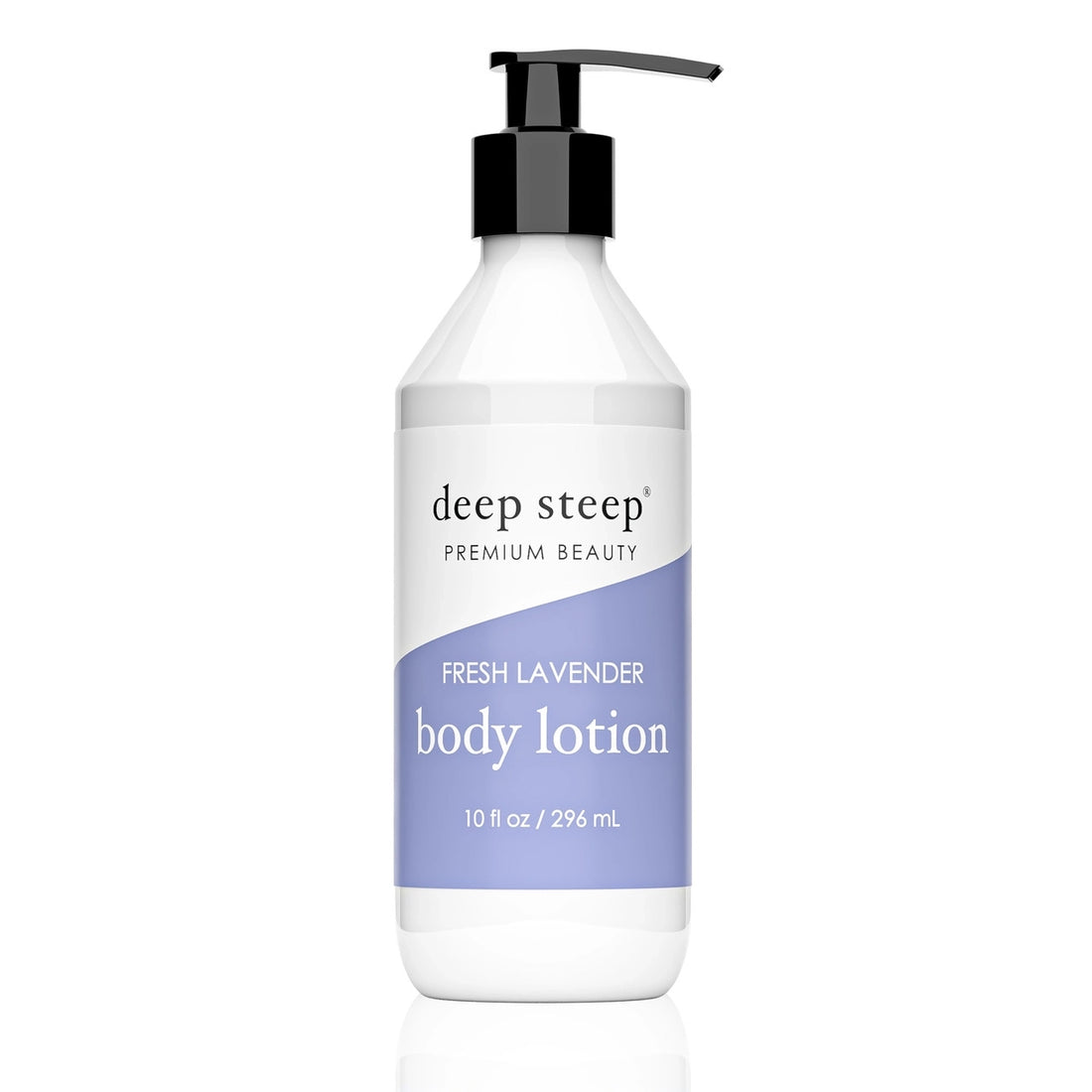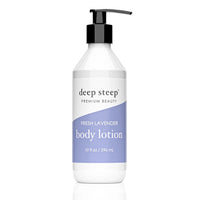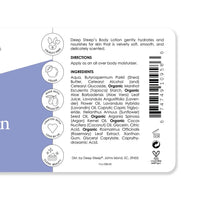 Fresh Lavender Body Lotion
Fresh Lavender - If you love the essence of true floral Bulgarian Lavender our amazing. 
Fresh Lavender is the real deal. Endless fields of vibrant violet color. A 100% aromatherapy essential oil blend. Deep Steep's Body Lotion gently hydrates and nourishes for skin that is velvety soft, smooth, and delicately scented. Our lotion derives its deep moisturizing and soothing benefits from Shea Butter. Not just a sprinkling but copious amounts that makes a difference to skin. Shea Butter melts at body temperature, forming a light protective barrier on the skin. Its lightweight texture is absorbed quickly, leaving the skin feeling smooth, hydrated, healthy-looking, and never greasy. Contains: • Organic Moroccan Argan Oil nourishes and hydrates. • Organic Aloe Leaf Juice provides soothing benefits. • Organic Coconut Oil moisturizes dry thirsty skin. • Organic Extracts enhance each fragrances experience with their own health benefits.