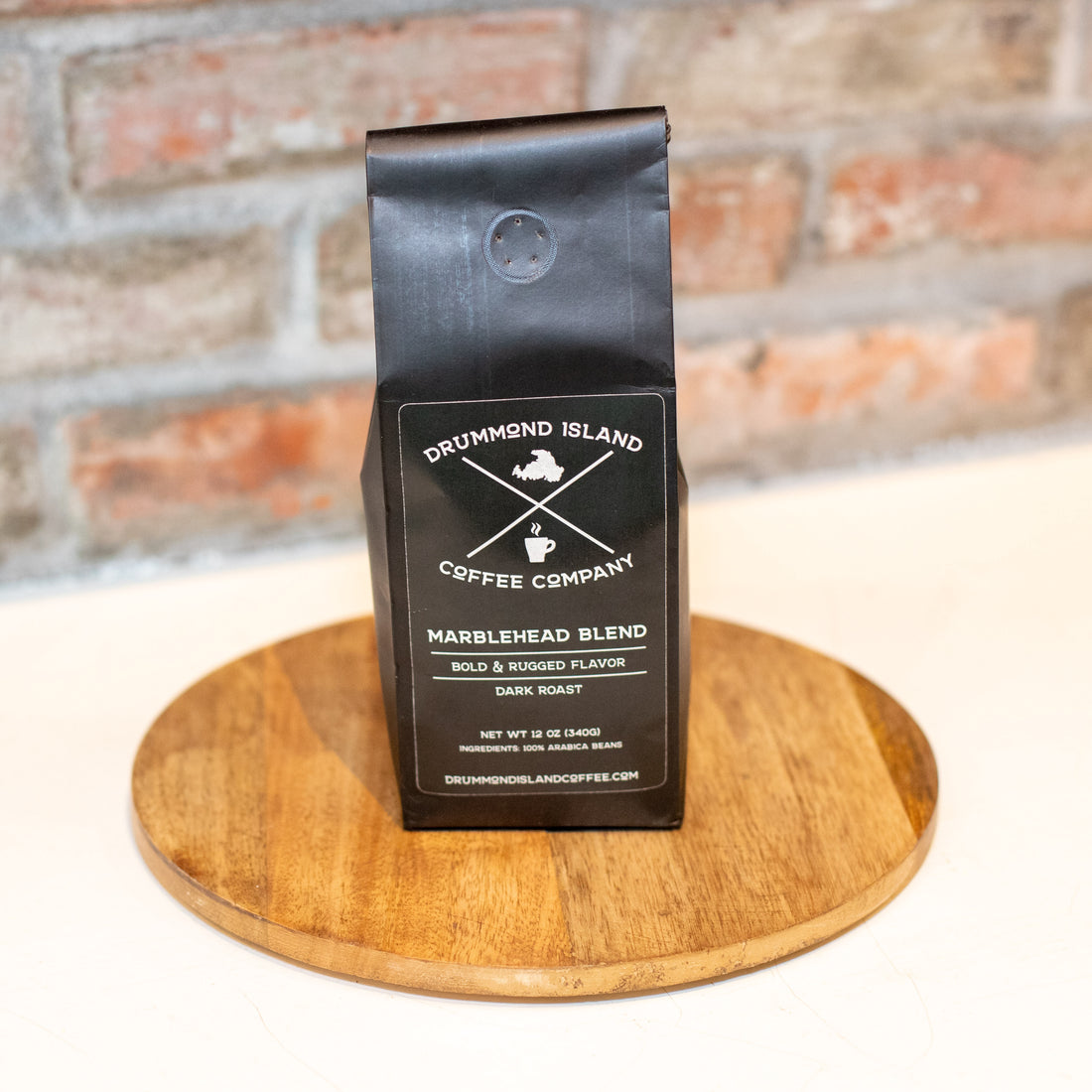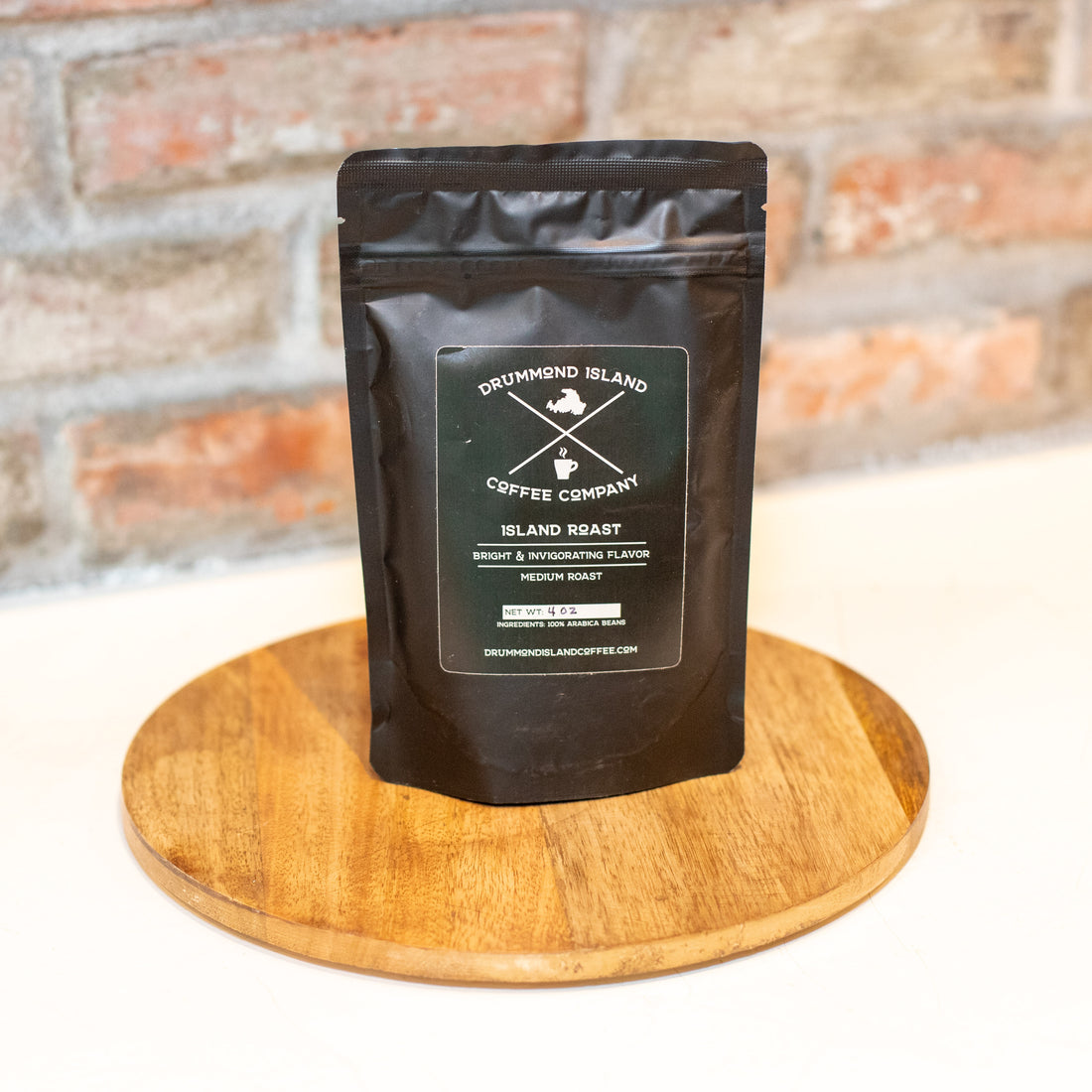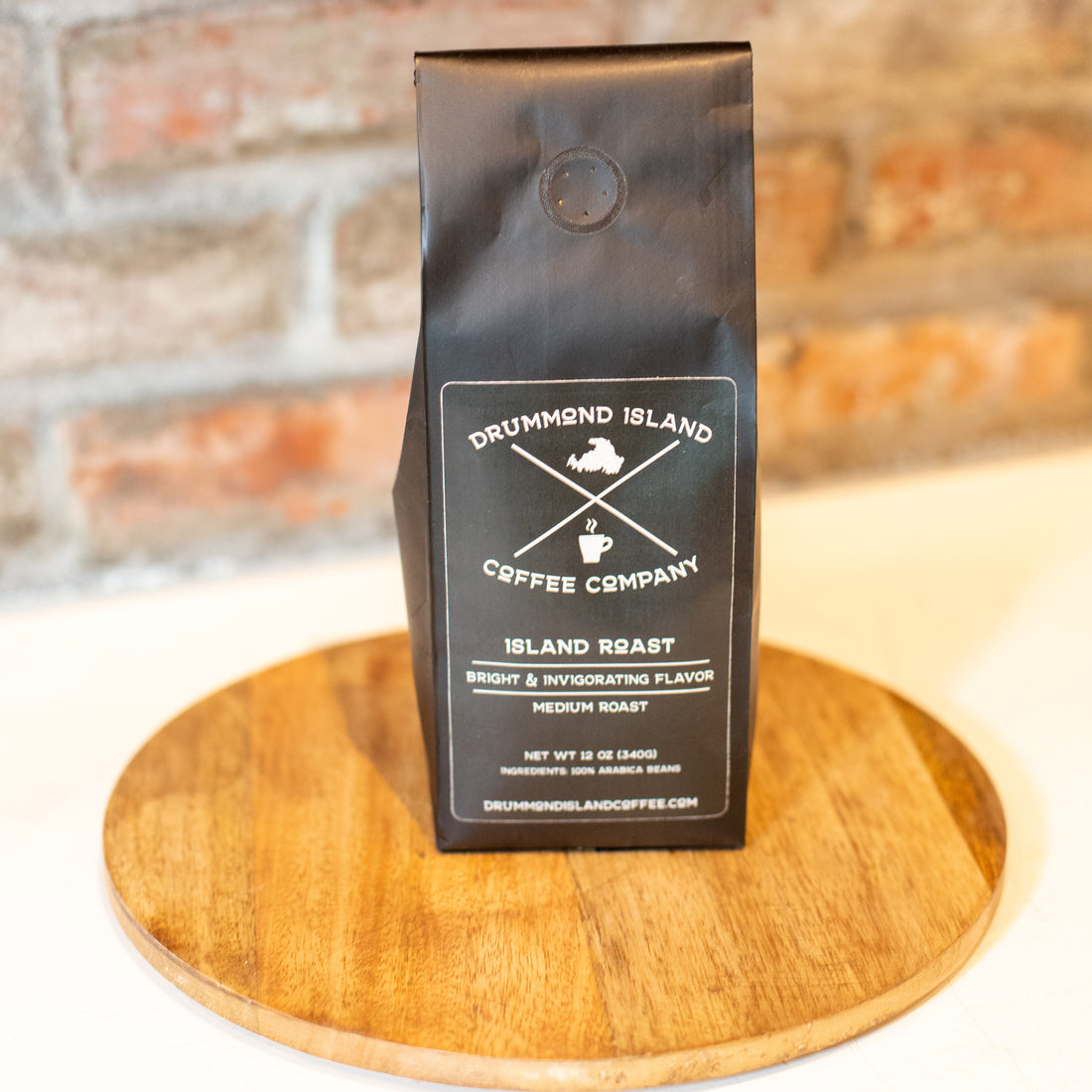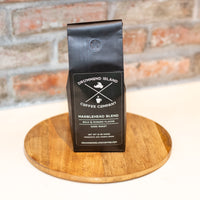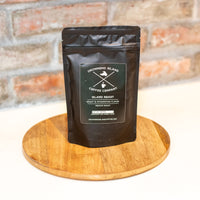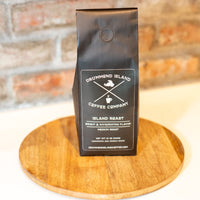 Drummond Island Coffee Co.
Medium Roast: A bright, and invigorating flavor that picks up the wonders of Drummond Island. Like the freshwater, rugged trails, and tall Cedar tree. Best enjoyed on either Drummond Island or Mackinac Island, but packaged up for you to enjoy anywhere!
Dark Roast: A bold and rugged flavor that reflects the trail to Marblehead. This dark roast is robust just like "The Steps" that guard the approach to Marblehead.
About Drummond Island Coffee Co.: 
Husband and wife duo, Tyler and Carly Guggemos started Drummond Island Coffee Company after travels led them to experience wonderful cups of coffee in all corners of the world. Those wonderful cups of coffee lead to lots of adventures and cherished memories. 
They are proud to call Drummond Island home and be able to provide an excellent cup of coffee that picks up the natural wonders the island has to offer from freshwater, rugged trails, and tall cedar trees that can be enjoyed both on the island or packaged up to enjoy anywhere!