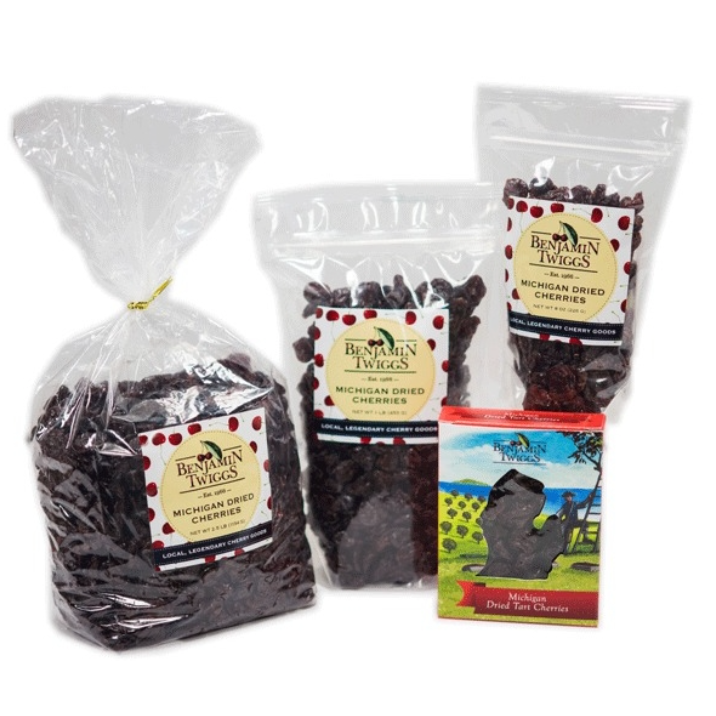 Expect only the plumpest dried cherry from the founding father of Traverse City cherries, Benjamin Twiggs.
Our tart dried cherries are of premium quality and taste, you have to taste to believe it!
Ingredients: Michigan Tart Cherries, sugar, sunflower oil
Allergy Information: This product is gluten free and dairy free. Dried cherries are not only an excellent source of dietary fiber, Vitamin C and essential minerals, they are a great add-on in snacks and recipes.
Customers share over and over again the ways they love adding dried cherries to their daily nutrition.
Trail mix, bread, oatmeal, cookies, salads, appetizers and main dishes are simple ways to eat more dried cherries!
How We Enjoy Dried Cherries: It's become the norm around here to eat dried cherries year round. We love making cherry nut bread, Michigan breakfast bites, oatmeal, desserts and of course the salad.