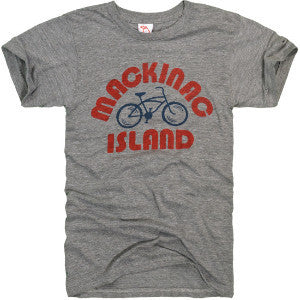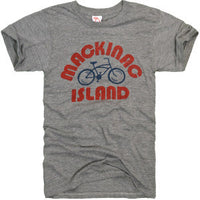 Mackinac Island Youth T-Shirt | TMS
Since 1898, motorized vehicles have been prohibited on Mackinac Island. So you have three choices for transport: by foot, by carriage, or by bicycle.
We like it that way.
Super soft heather gray tri-blend
Materials: 50% polyester, 25% cotton, 25% rayon

Washing Directions: Machine wash cold. Tumble dry low.

Size Guide:

YS- Size 4-6
S- Size 6-8
M- Size 10-12
L- Size 14-16
XL- Size 18-20
Designed in Michigan by The Mitten State.

Assembled in USA.