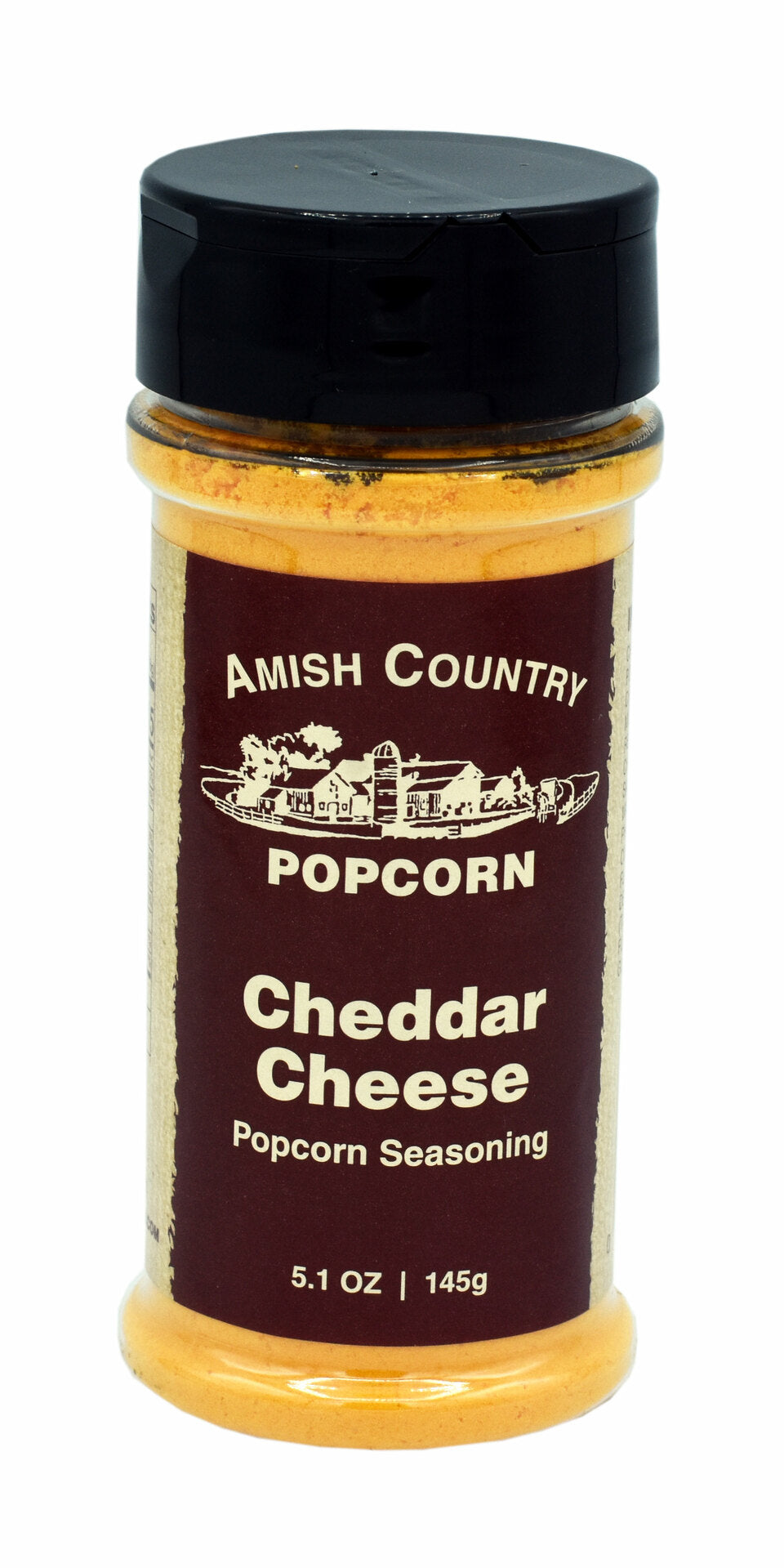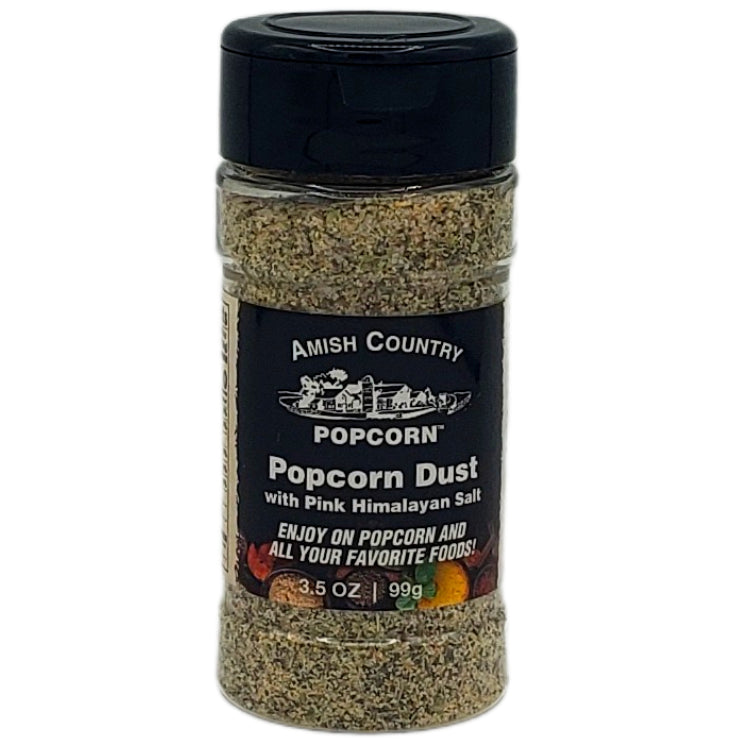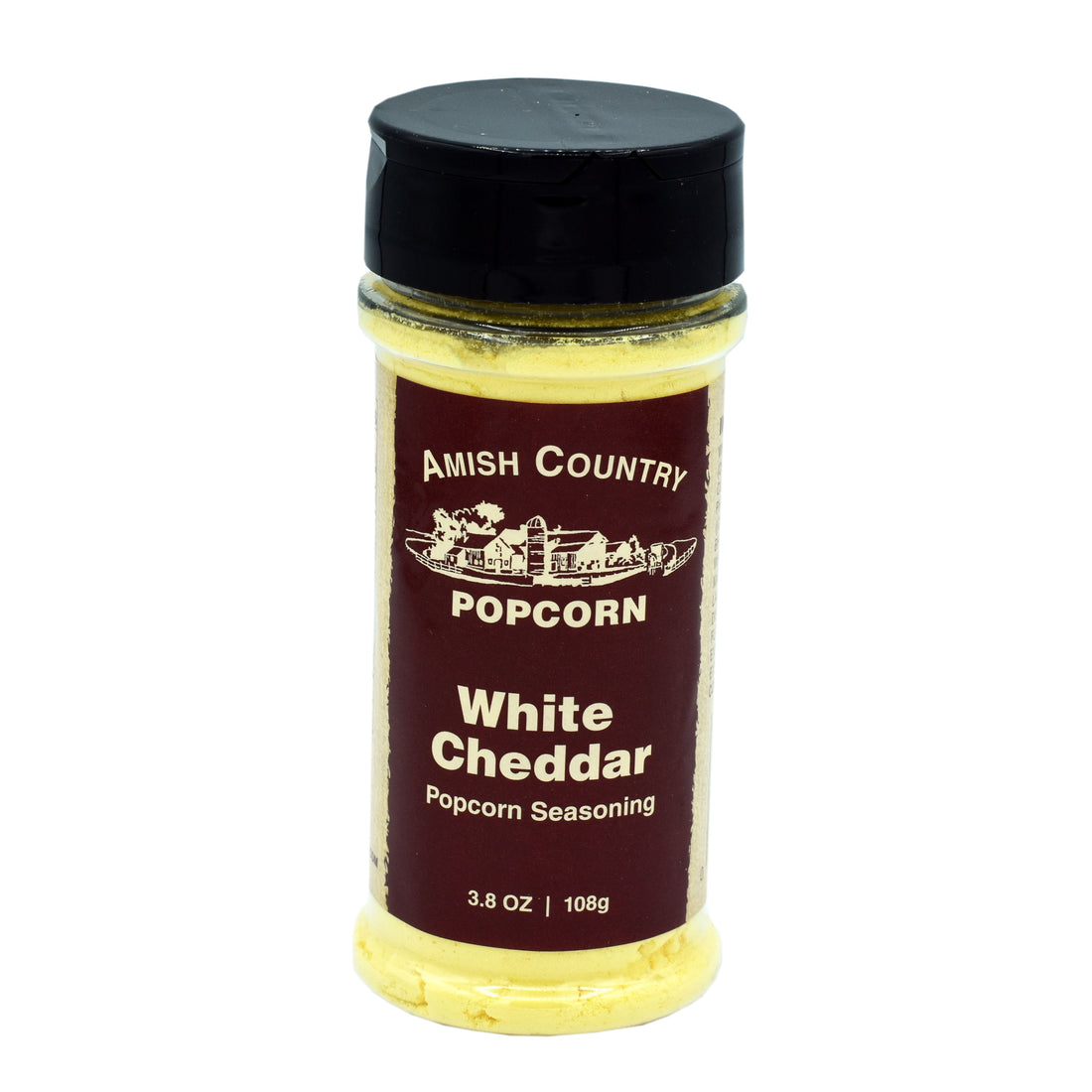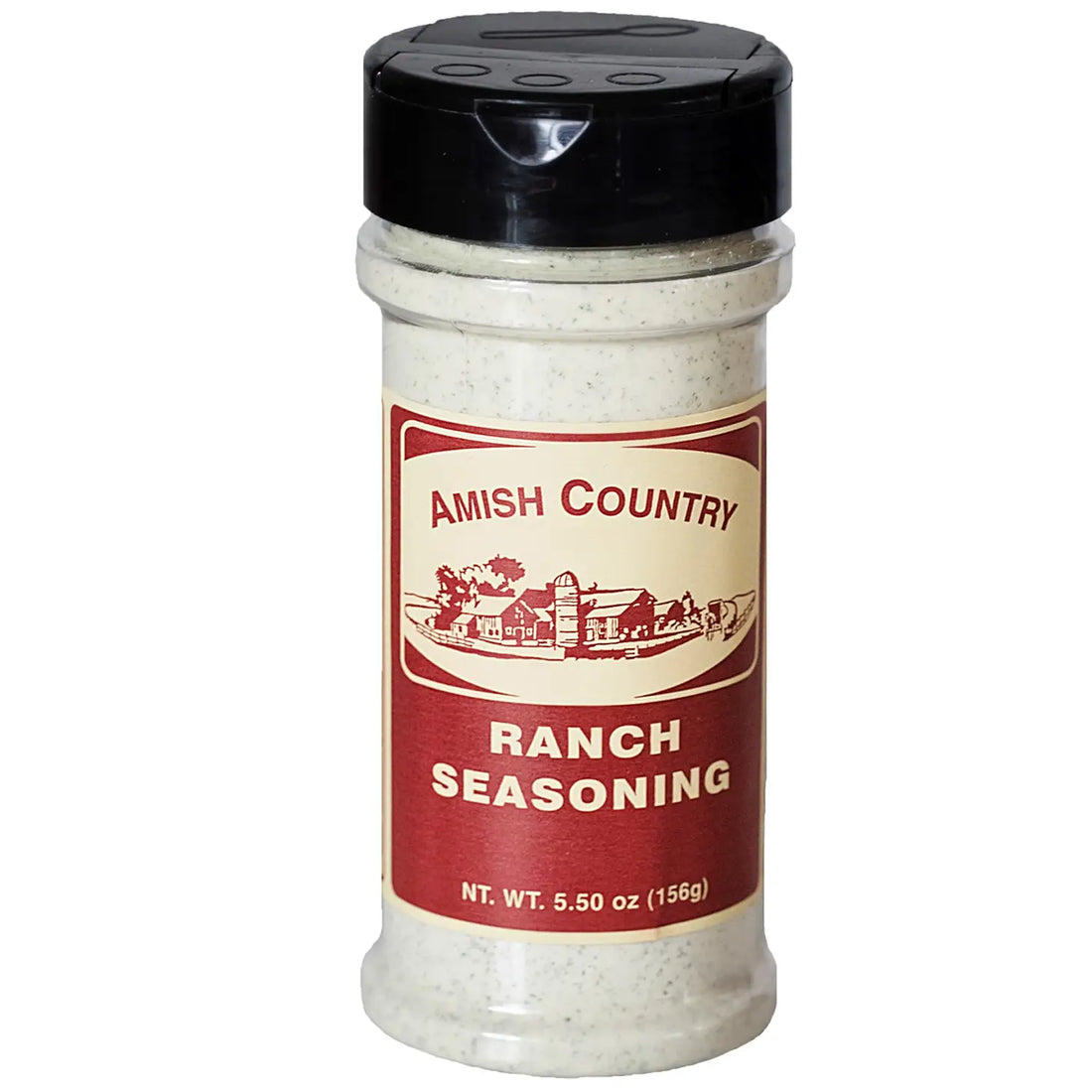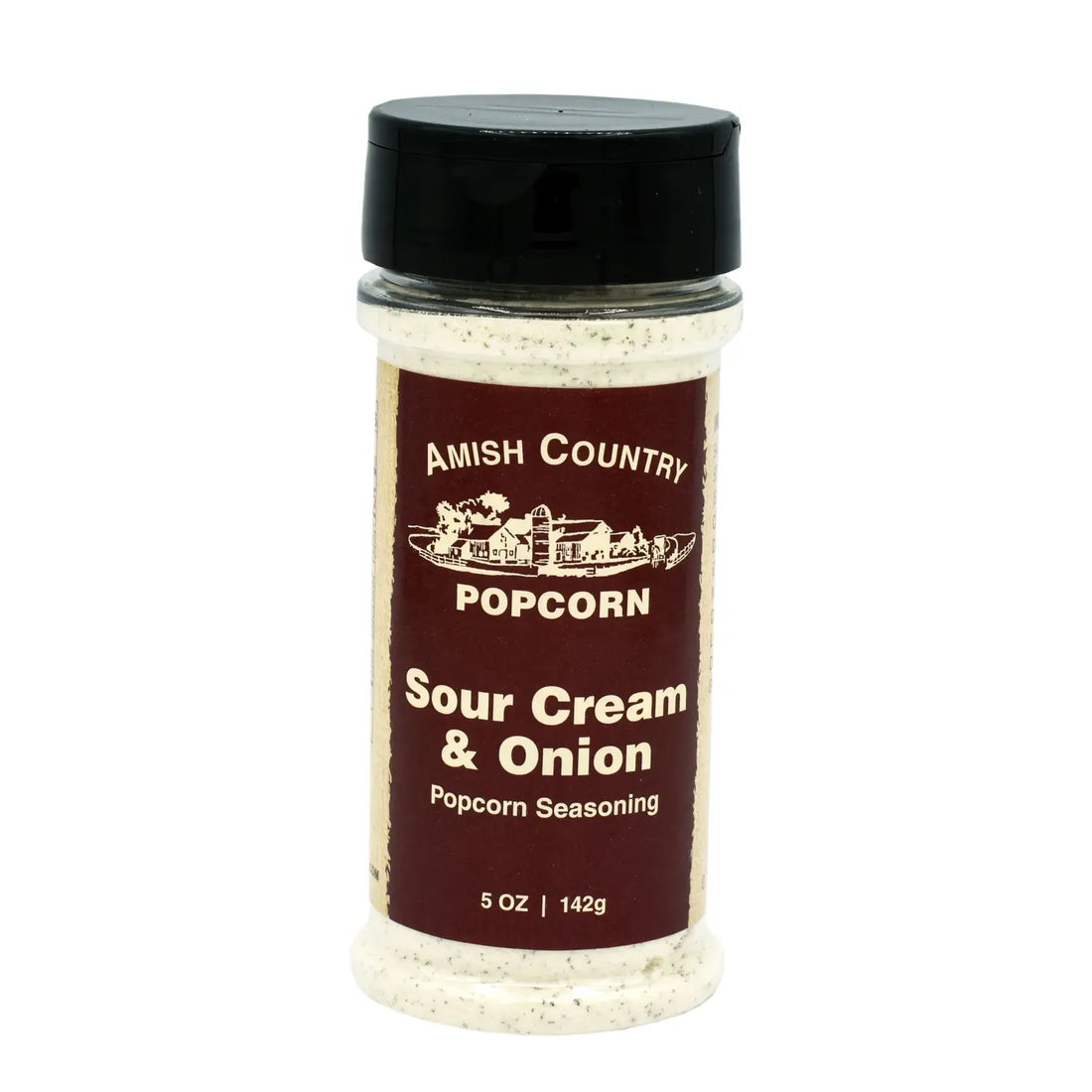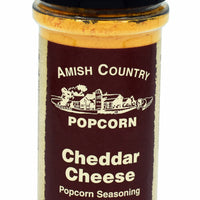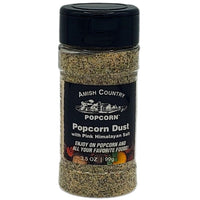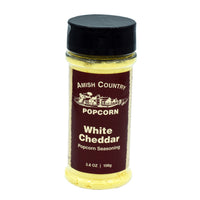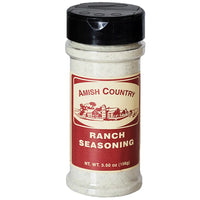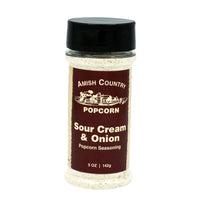 Cheddar Cheese Seasoning: Great new seasoning from Amish Country Popcorn. Cheddar Cheese seasoning for your favorite popcorn. Try it on chips, fries or whatever.
Garlic Parmesan: Introducing our NEW Garlic Parmesan seasoning! This is a great addition to any popcorn bar. Not only can it be used for popcorn, but works really well for dry rubs and cooking recipes! Try some today!
Popcorn Salt: Can't get enough of our Ballpark-Style Popcorn Salt? 
White Cheddar: Great new topping for your favorite Amish country popcorn. Try it on other foods too! 3.4 oz. 
Harvest Dust: Kosher Salt, Garlic, Parsley, Black Pepper, Cayenne Pepper, Olive Oil Added For Consistency. 2.25oz.
Popcorn Dust with Himalayan Salt: Ingredients: Kosher Salt, Sea Salt, Dried Onion & Garlic, Black Pepper, Celery, Fennel, Coriander, Marjoram, Thyme, Rosemary, Savory, Sage, Oregano, Basil. 3.5 oz.