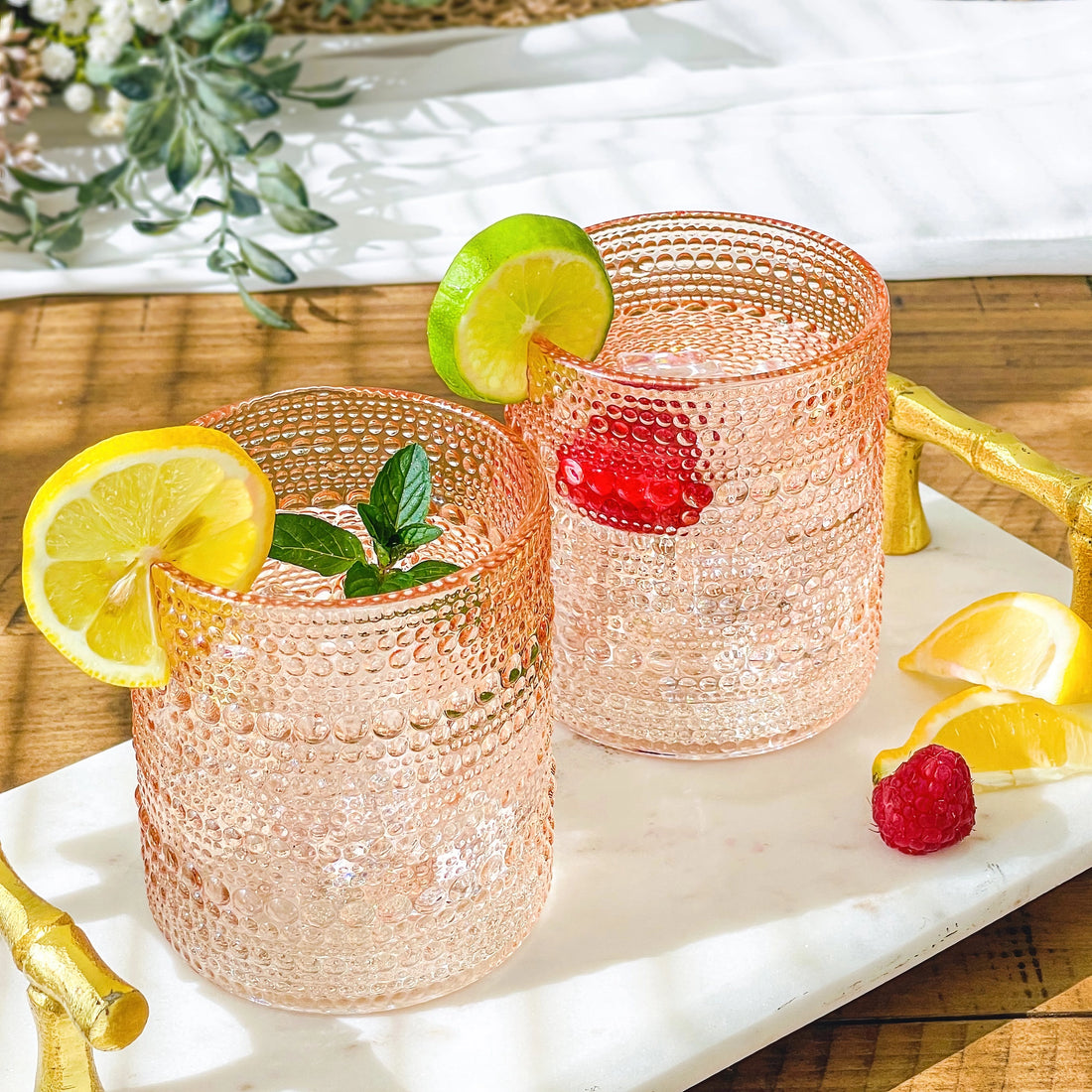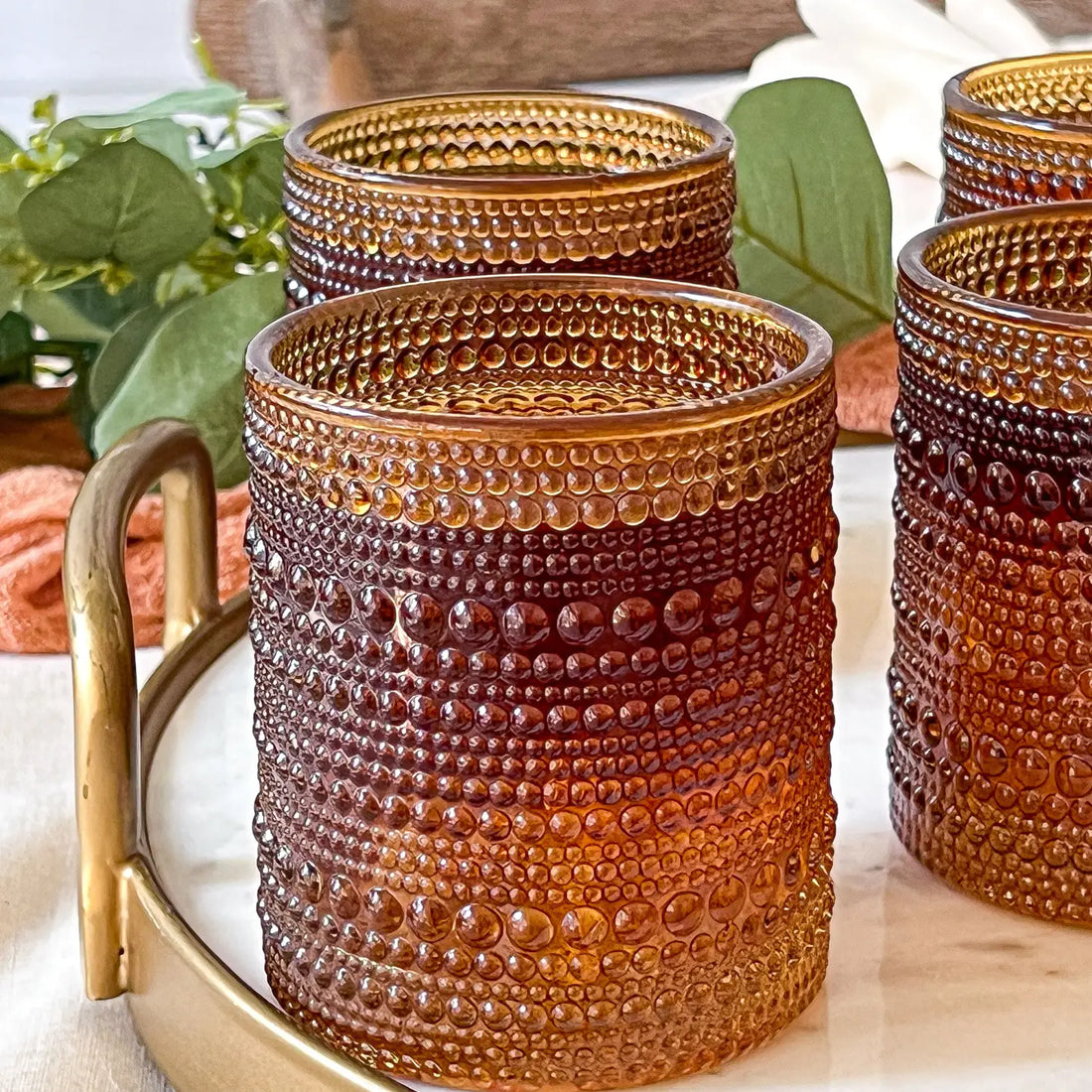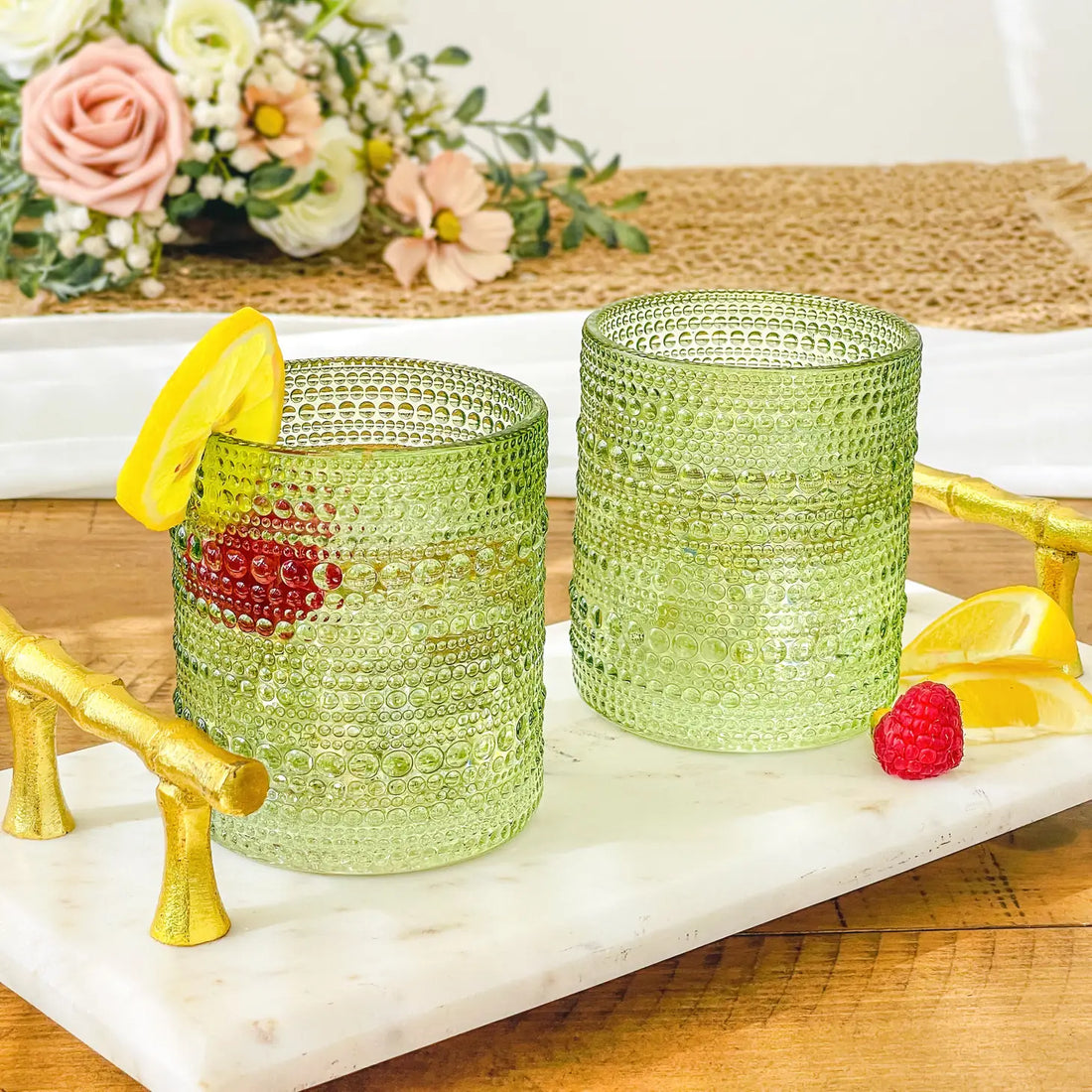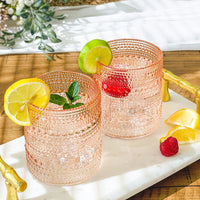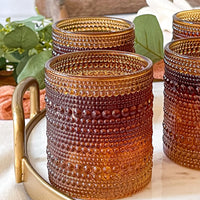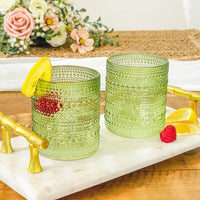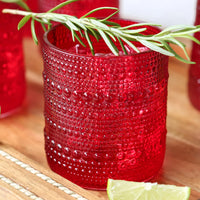 Beaded Old Fashion Drinking Glasses
Sip your favorite beverages in style! These ribbed drinking glasses feature a unique hobnail texture that catches the light beautifully and feels great in your hand. The vintage-inspired design adds a touch of elegance to any table setting, making them perfect for entertaining guests or simply enjoying a relaxing drink at home.
These versatile glasses are ideal for serving cocktails, water, juice, or any other beverage of your choice. The 10 oz. Size is perfect for both small and large gatherings.

3.5" tall by 3" diameter, 10 oz.
Beaded embossed design
Phthalate, BPA and Lead Free
Durable, Thick Glass
Hand-wash Only
Not Suitable for Hot Liquids