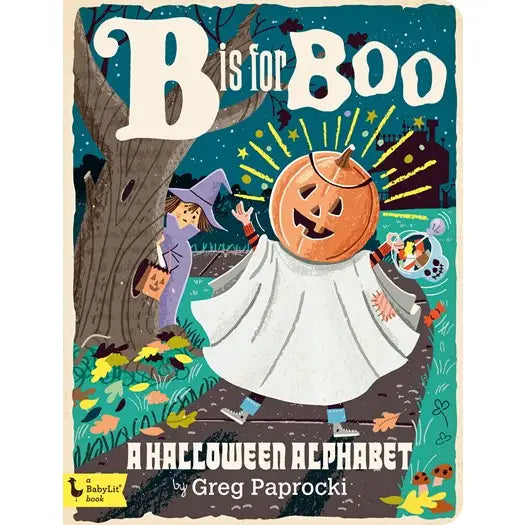 B Is For Boo: A Halloween Alphabet Board Book
Greg paprocki's popular retro-style series of sturdy board book alphabet primers expands to introduce brilliant babies and toddlers to one of the most popular holidays on the calendar: halloween.
Just as other books in this series make learning history fun and engaging for children, this volume will fuel the anticipation of your child's first halloween and help to expand their vocabulary in the process.
B is for boo: a halloween alphabet features a collection of twenty-six illustrations featuring halloween-themed concepts, including imaginative costumes, oodles of treats, pumpkins galore, masks and monsters, and haunted houses.
Board book 32pgs concepts / alphabet / halloween
Greg paprocki works full-time as an illustrator and book designer. He has illustrated several curious george books, as well as the big book of superheroes for Gibbs Smith. He began his career as an advertising art director after studying fine art and graphic design at the university of nebraska.

6.4″ x 8.4″