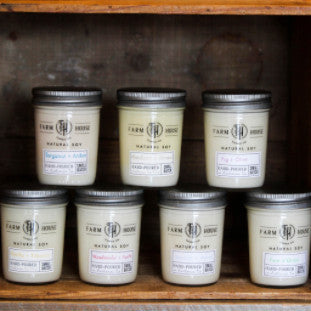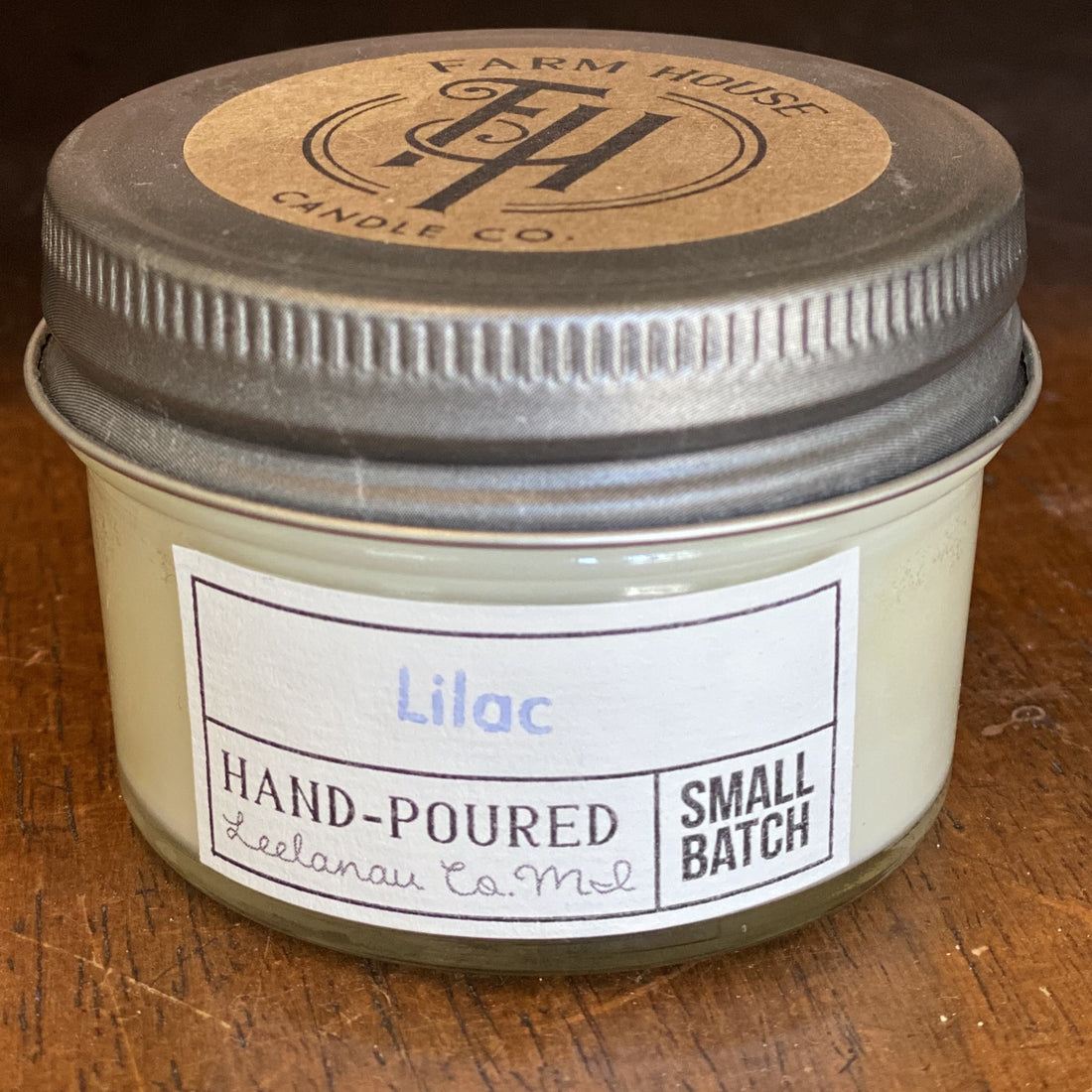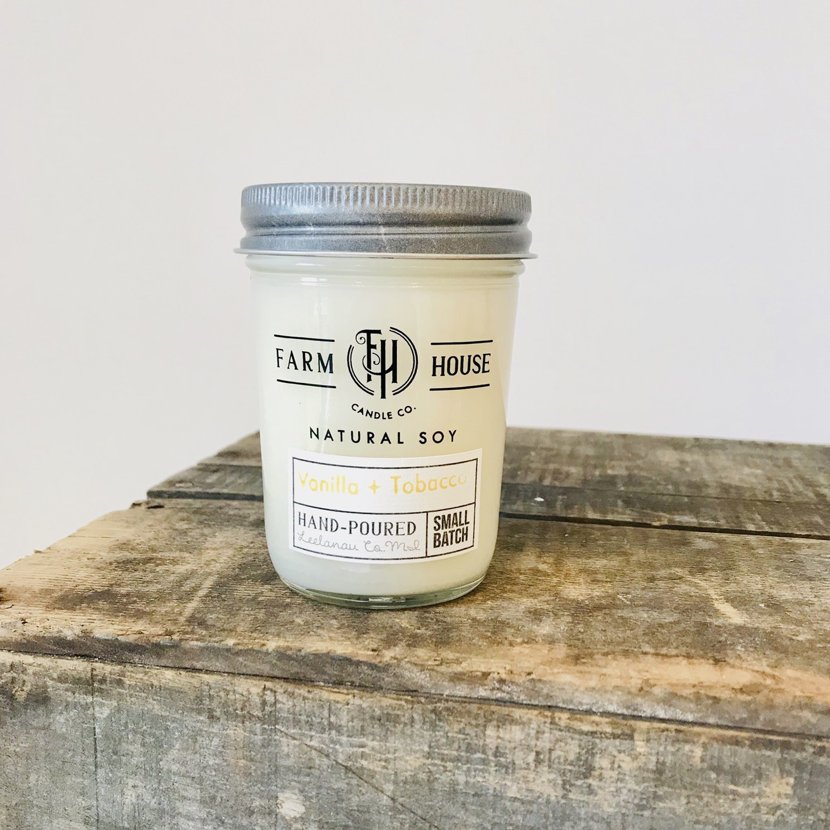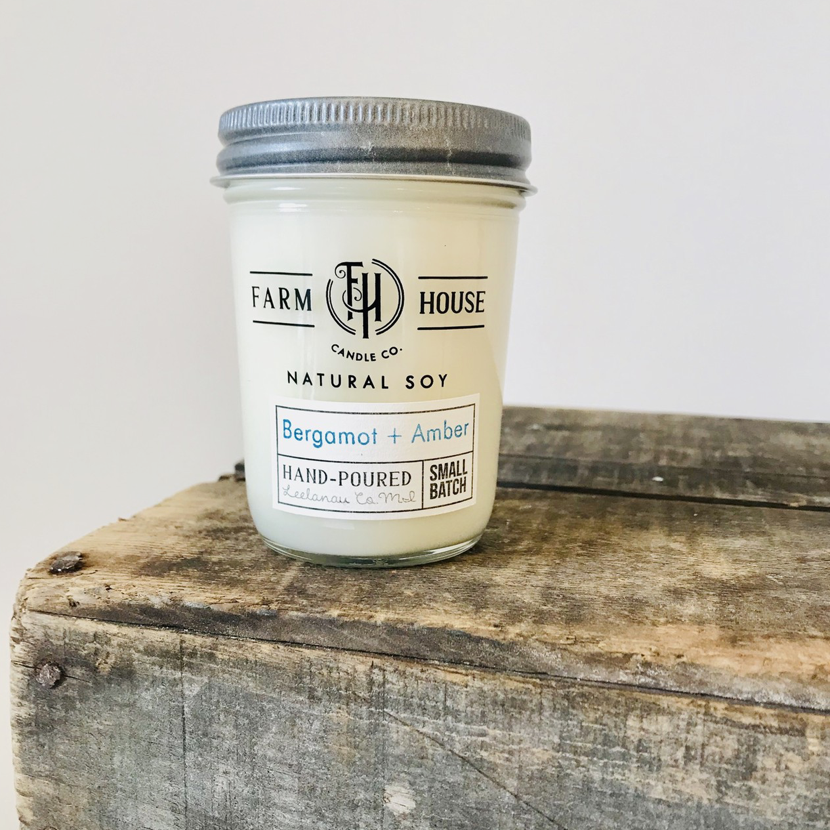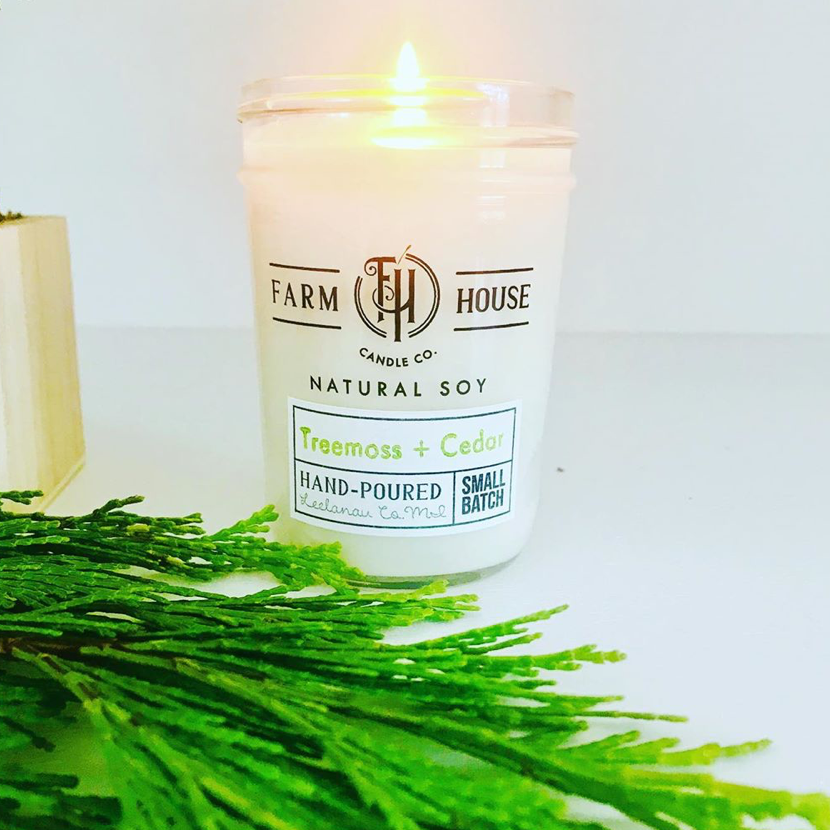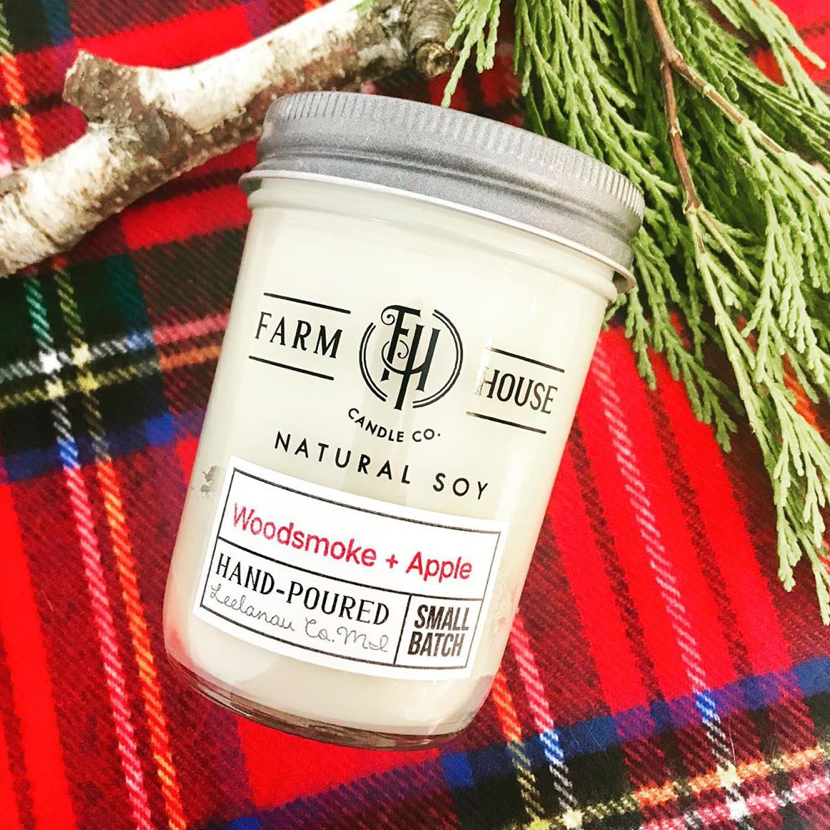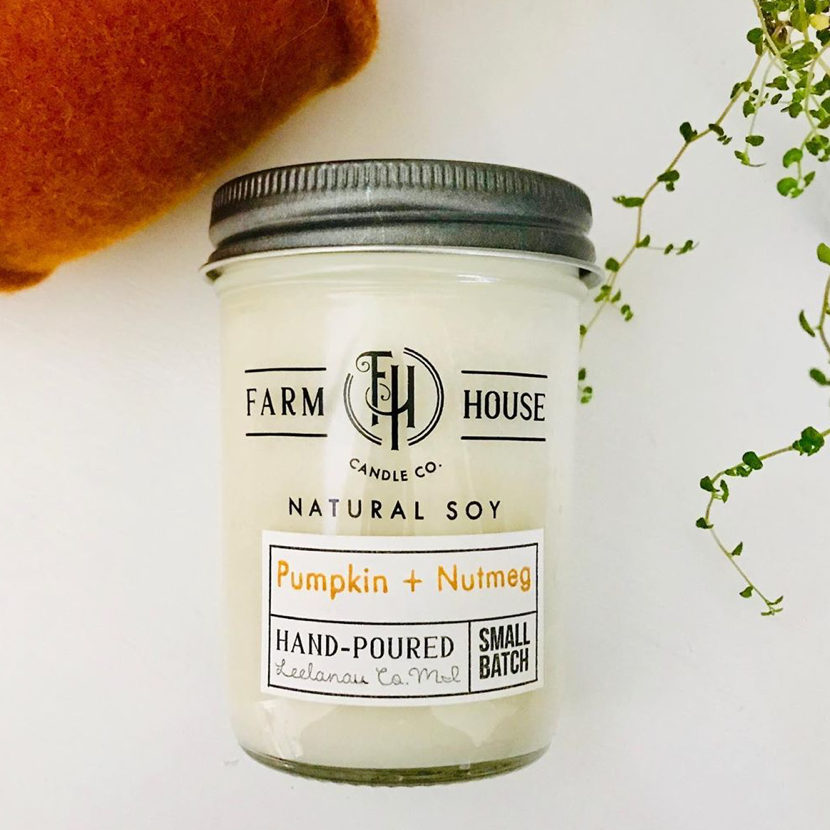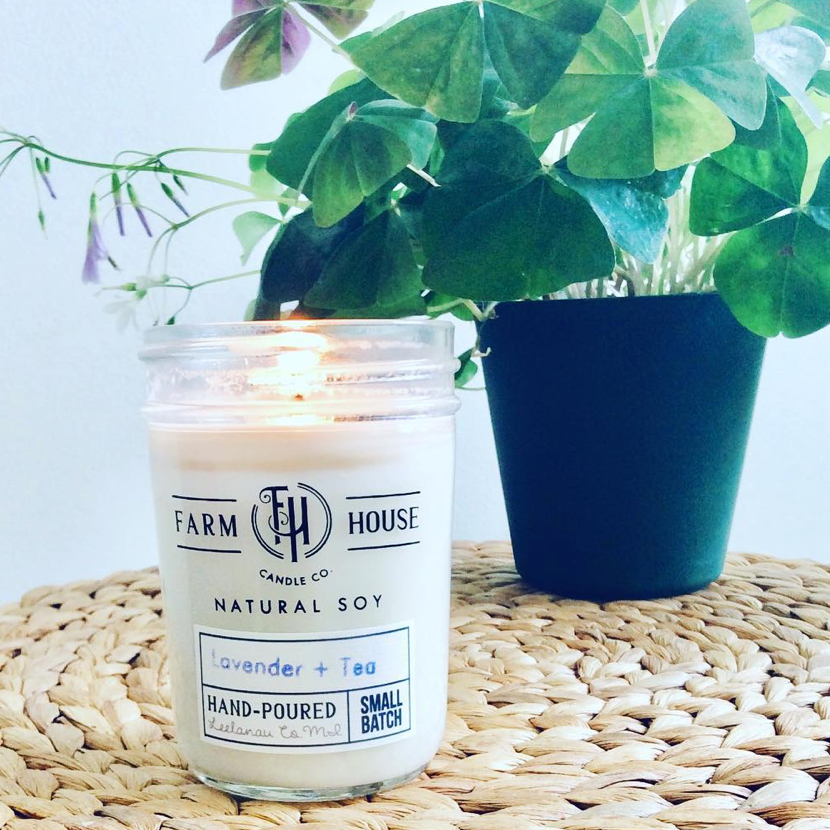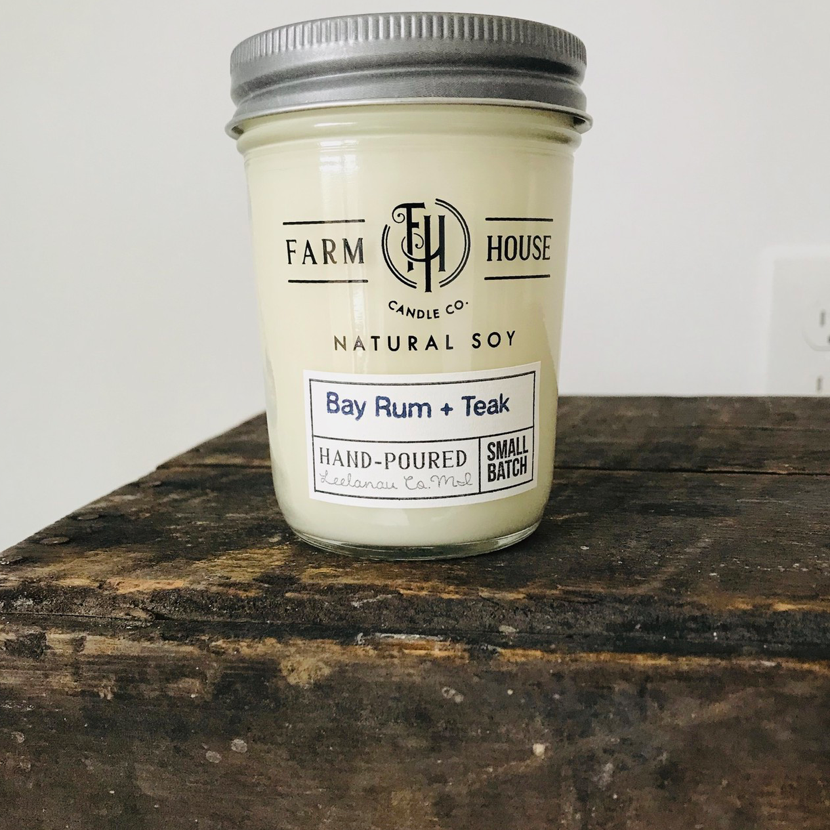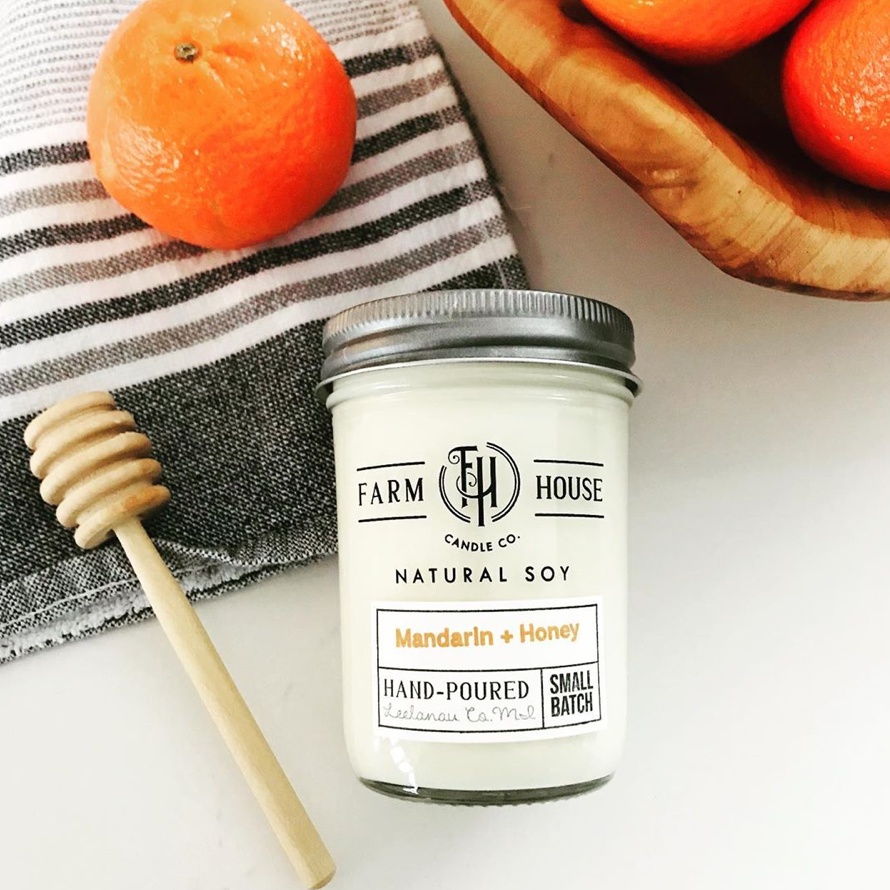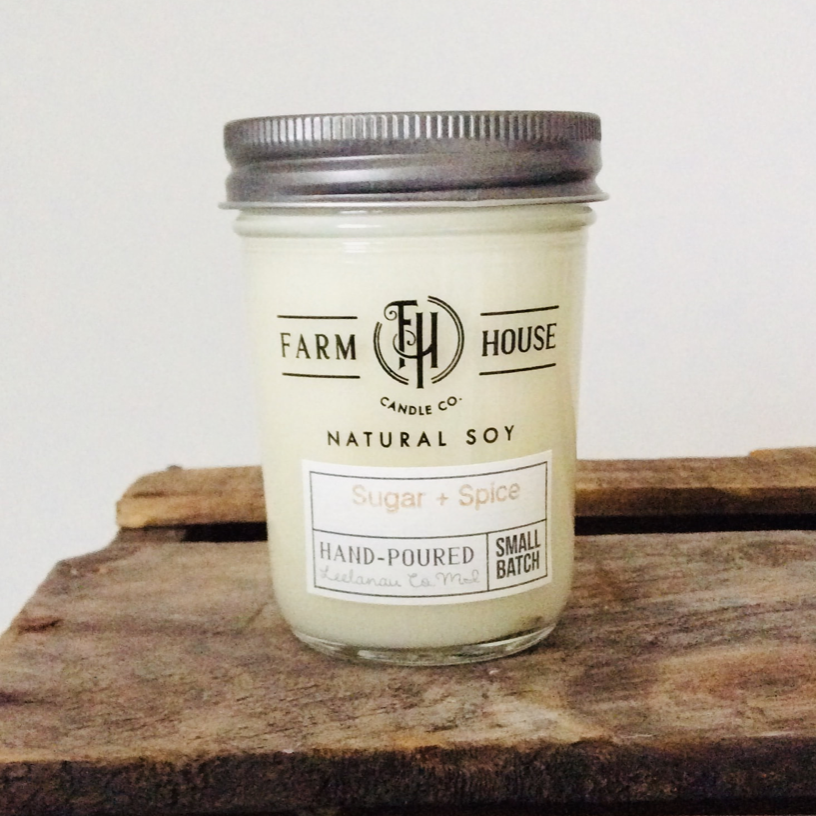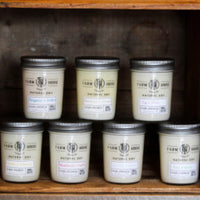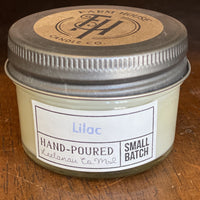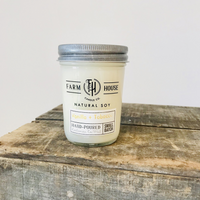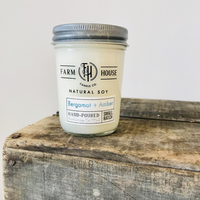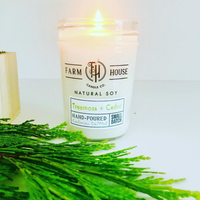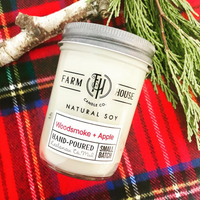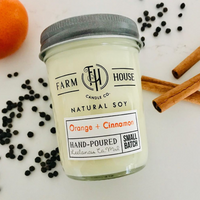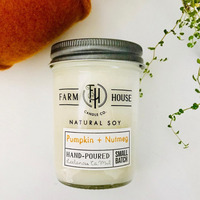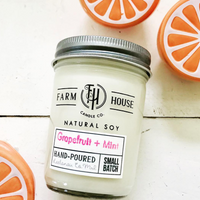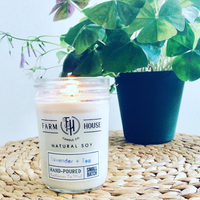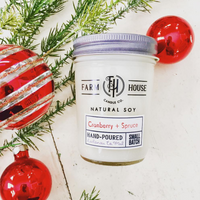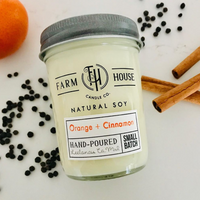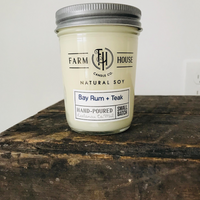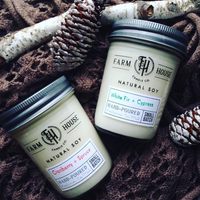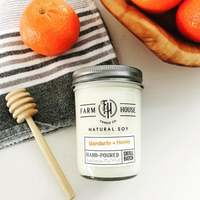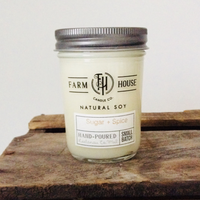 Farm House Candle Co. | Natural Soy Candles
100% natural soy candles. Each candle is hand-poured which gives you the highest quality. Scents of all ranges for everyone's tastes! Made with essential oils.

Made in northern Michigan!
8 oz.
Bergamot + Amber: This scent is great for everyone! Bergamot, with top notes of Lavender and Orange mixed with masculine undertones of rich Amber. A real crowd-pleaser!
Vanilla + Tobacco: Think pipe tobacco! Vanilla with hints of brown sugar and sweet tobacco. Rich, warm and masculine.
Lilac: Fresh lilacs filling the room will take you back to fun times spent on the island.
Bay Rum + Teak: New candle! Filled with woody, sweet and spicy scents. 
Woodsmoke + Apple: Curl up by the fire with this intoxicating fragrance of hearth smoke, crisp apple, bourbon & spice!
Pumpkin + Nutmeg: Sweet and spicy, the perfect scents of fall. 
White Fir: Fill your home with scents of evergreen and reminders of winters at home. 
Cranberry + Spruce: Crisp frosted Cranberry infused with blue spruce, citrus and peppermint.
Grapefruit + Mint: Perfect spring scent to remind you of warm days ahead. 
Lavender + Tea: Classic lavender mixed with green tea and eucalyptus! 
Treemoss + Cedar: Part of the year round collection and is fresh and sharp like walking through a cedar forest. 
Orange + Cinnamon: An earthy mix of cinnamon, orange peel and a hint of black pepper. A spice lovers dream!
Mandarin + Honey: Fresh citrus mixed with warm clover honey and a bit of spice makes this the perfect year round scent!
Sugar + Spice: Fill your home with the sweet smell of the holidays! Gingerbread mixed with Cinnamon, Clove and bourbon!