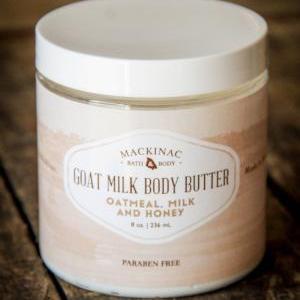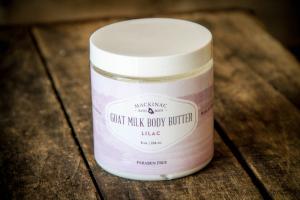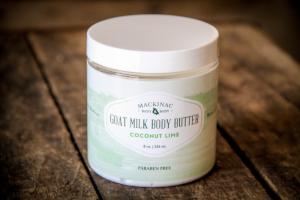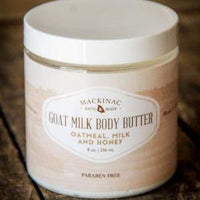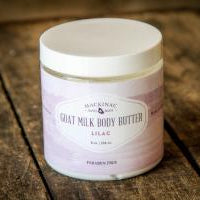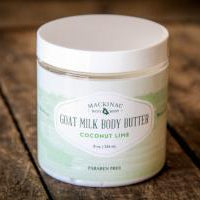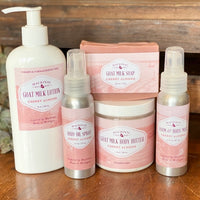 Mackinac Bath & Body | Goat Milk Body Butter
Lilac | Keep the memories and scent of Mackinac Island's fragrant lilacs with you all year long.
Coconut Lime | In the deep of winter on Mackinac we dream of warmer weather on far away islands.
Oatmeal, Milk, and Honey | As refreshing and good for your skin as a dip in the Great Lakes--without the goose bumps.
Cherry Almond | A classic and loved mixture of cherries and almond.
Ingredients | Rice Bran (Oryza Sativa oil), Emulsifying Wax, Sunflower (Helianthus Annuus Oil), Butyrospermum Parkii (Shea Butter), Cocoa Butter (Theobroma Cacao), Cetyl Alcohol, Sodium Lactate, Goat Milk, Fragrance, Colloidial Oatmeal, Preservative