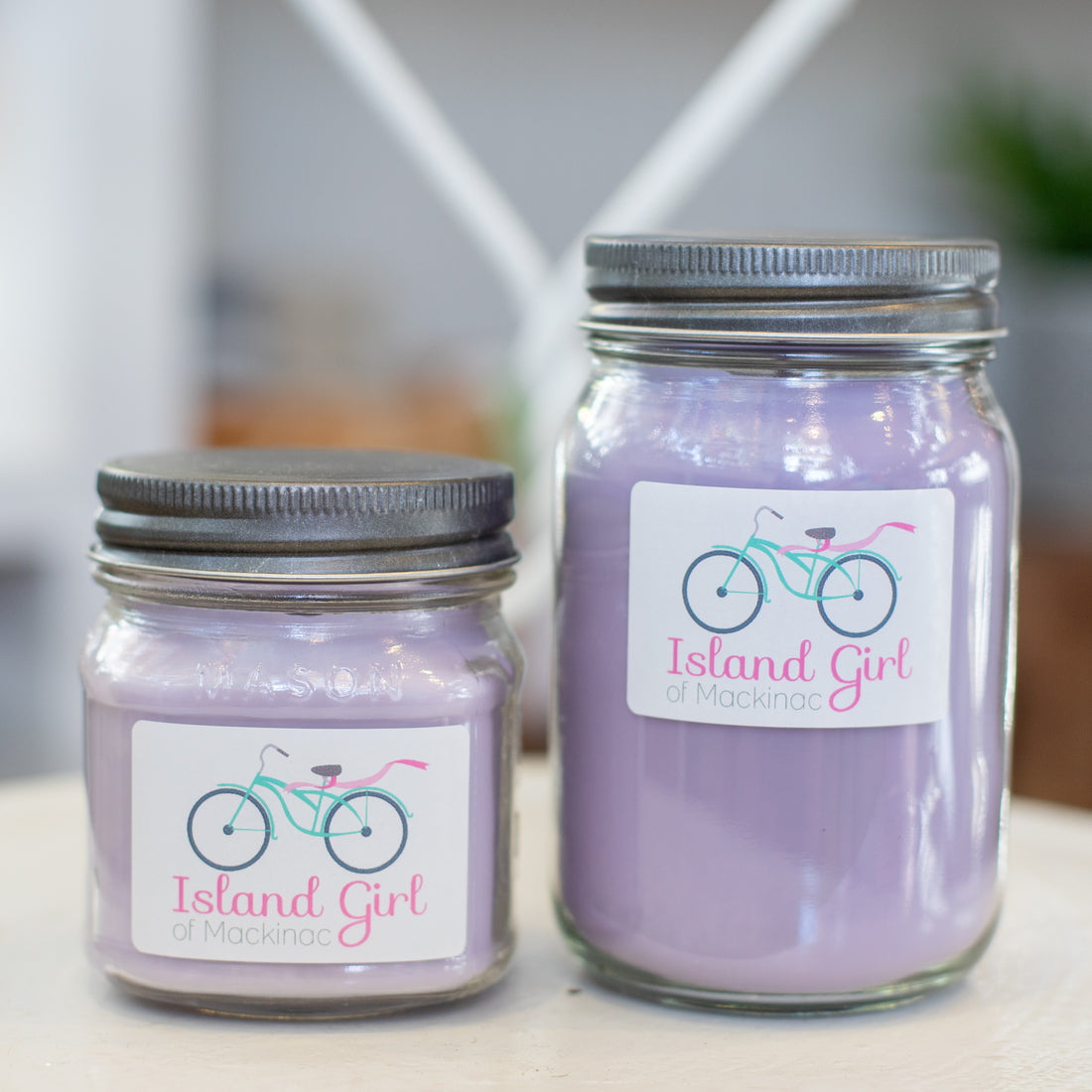 Island Girl | Lilac Candles and Wax
With one of these candles, your home is sure to smell amazing, and how cute it is in a mason jar! Coyer Candle Co. Products are high-quality and made with soy wax. Crafted by using a swirling technique, they are beautiful as well as fragrant.
Choose a 16oz. Jar or 8 oz.