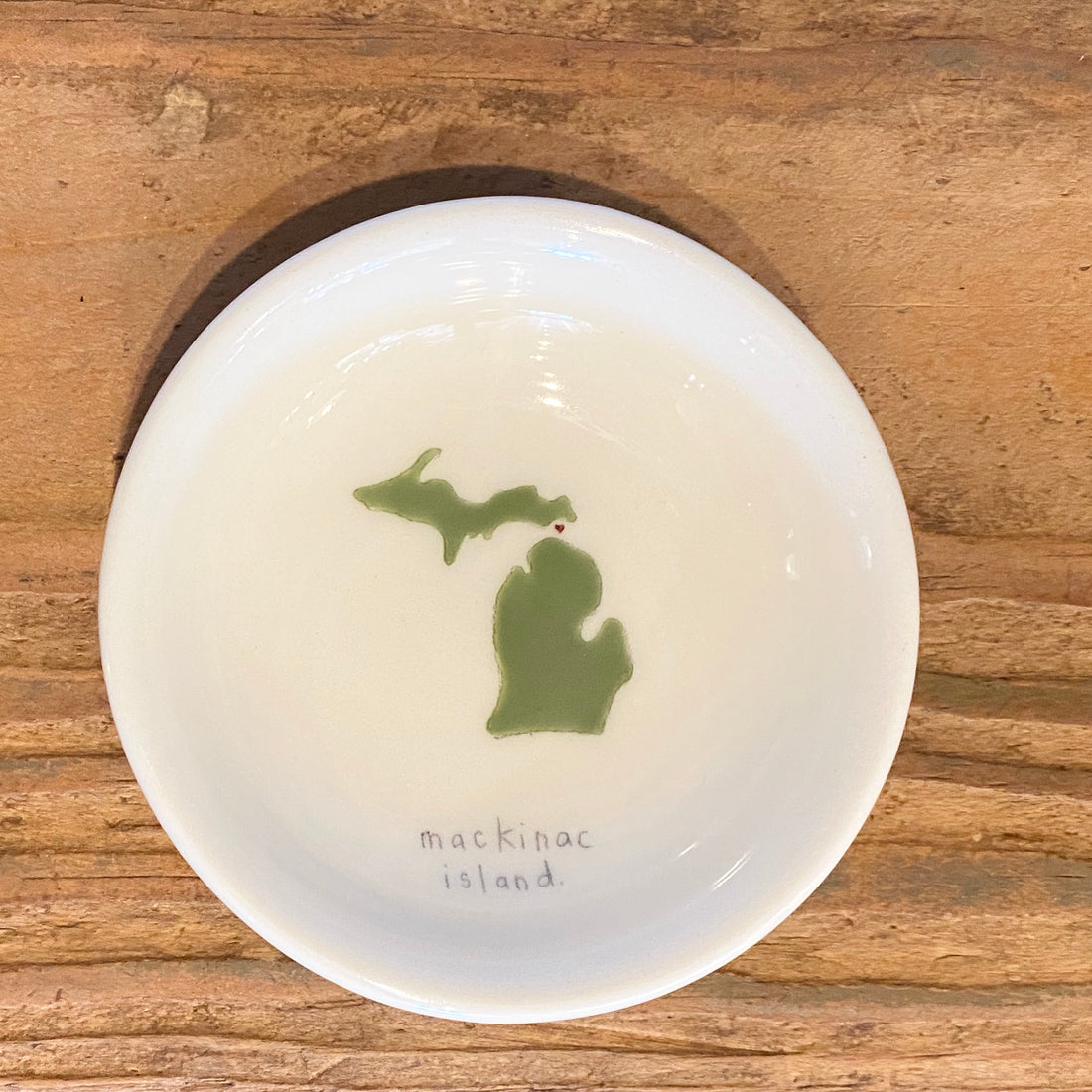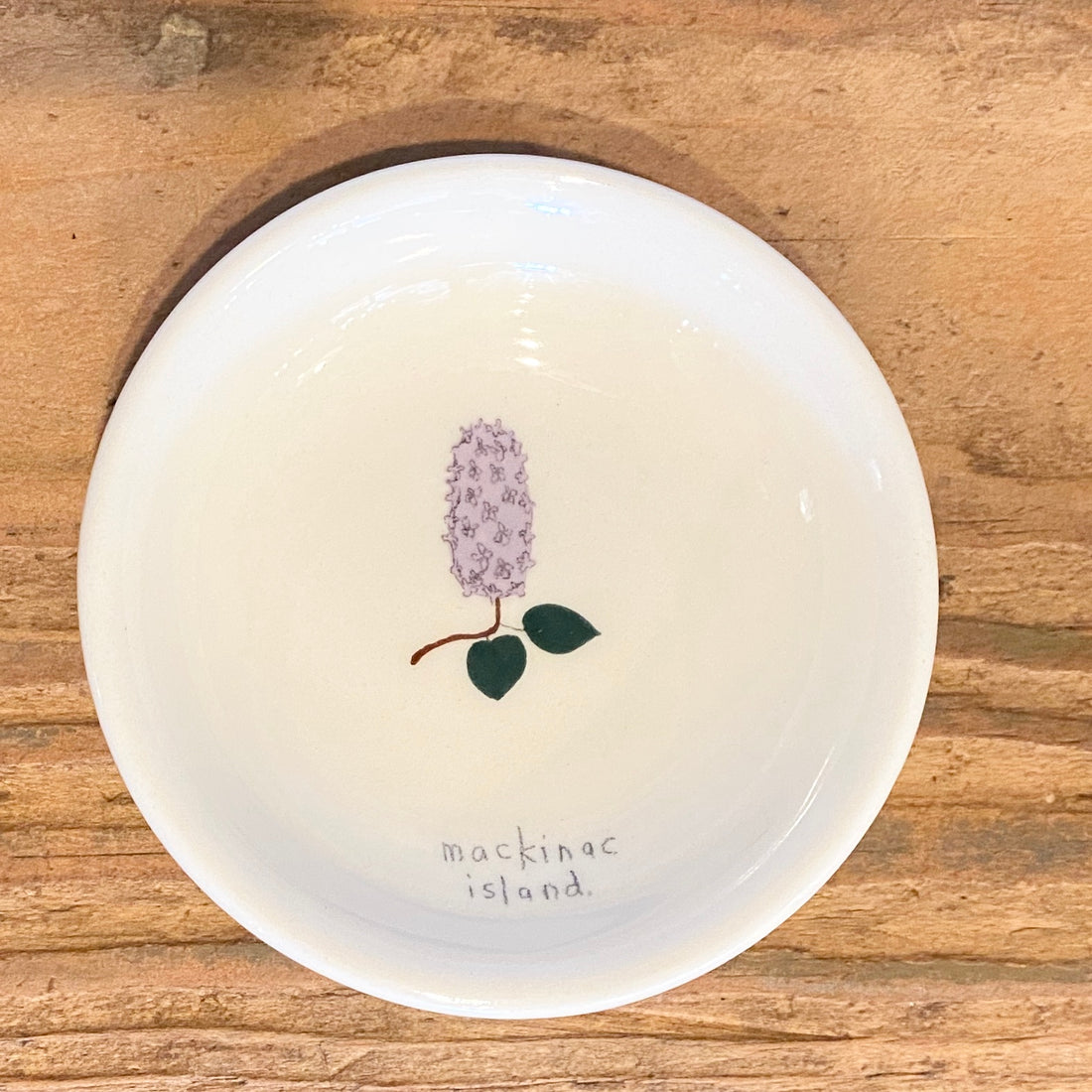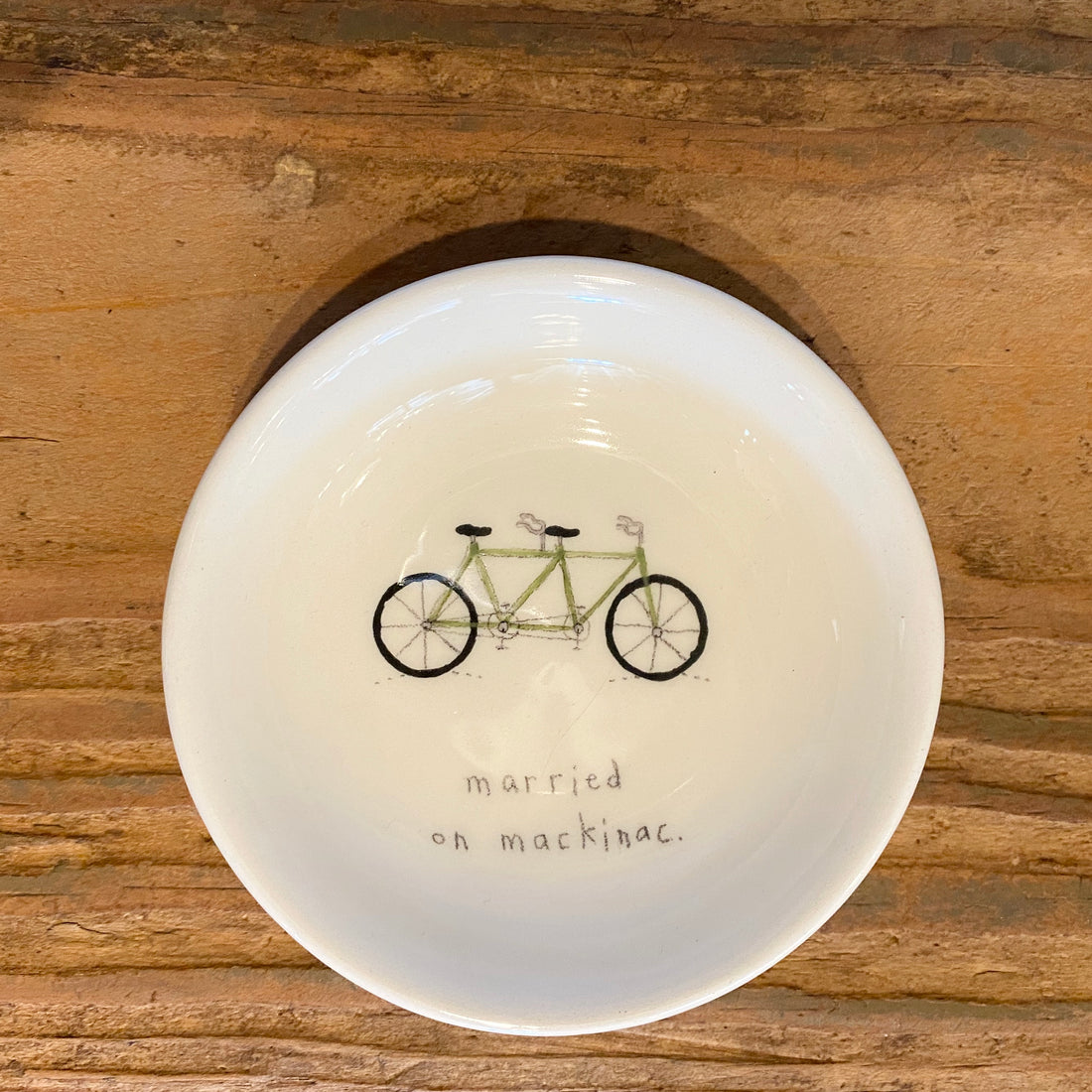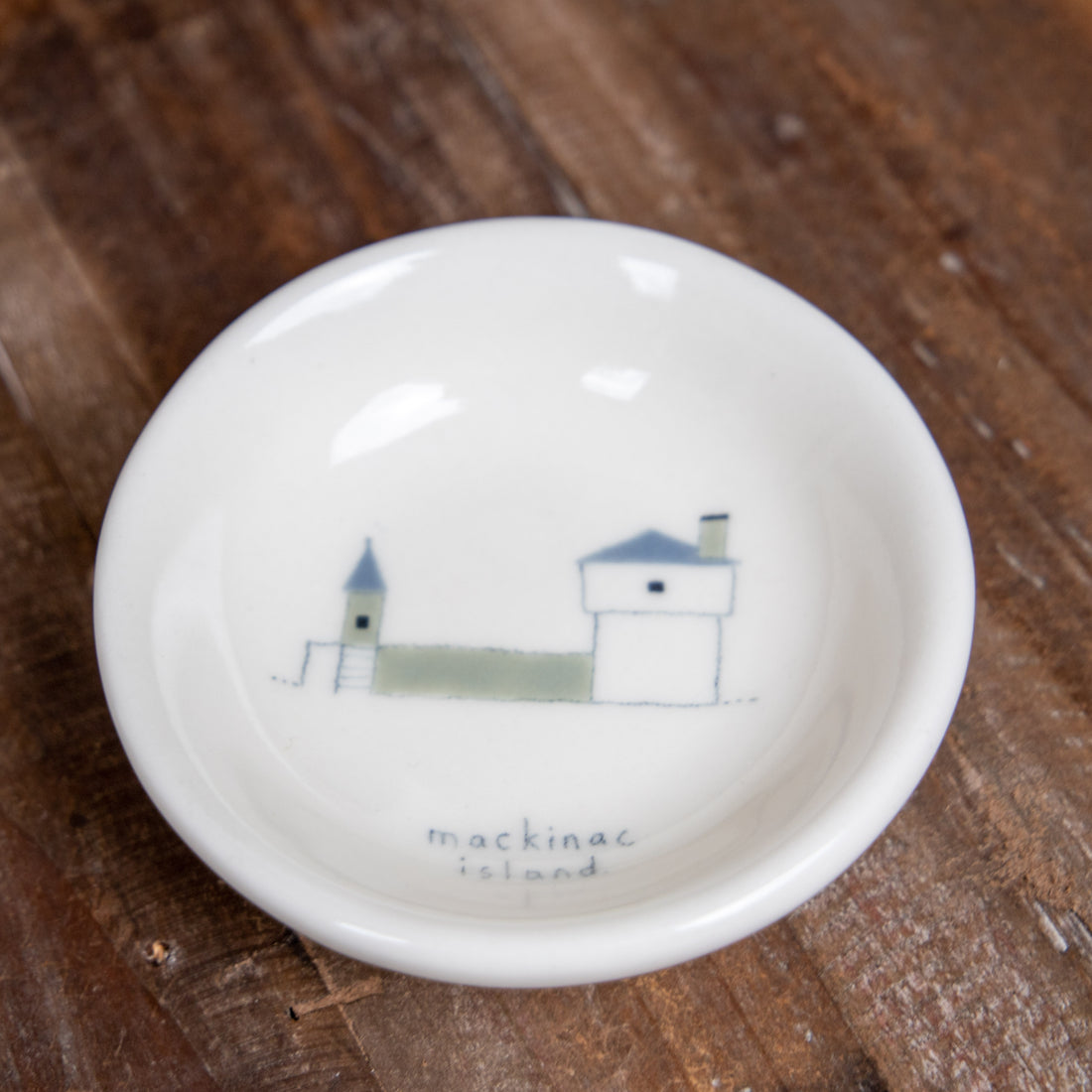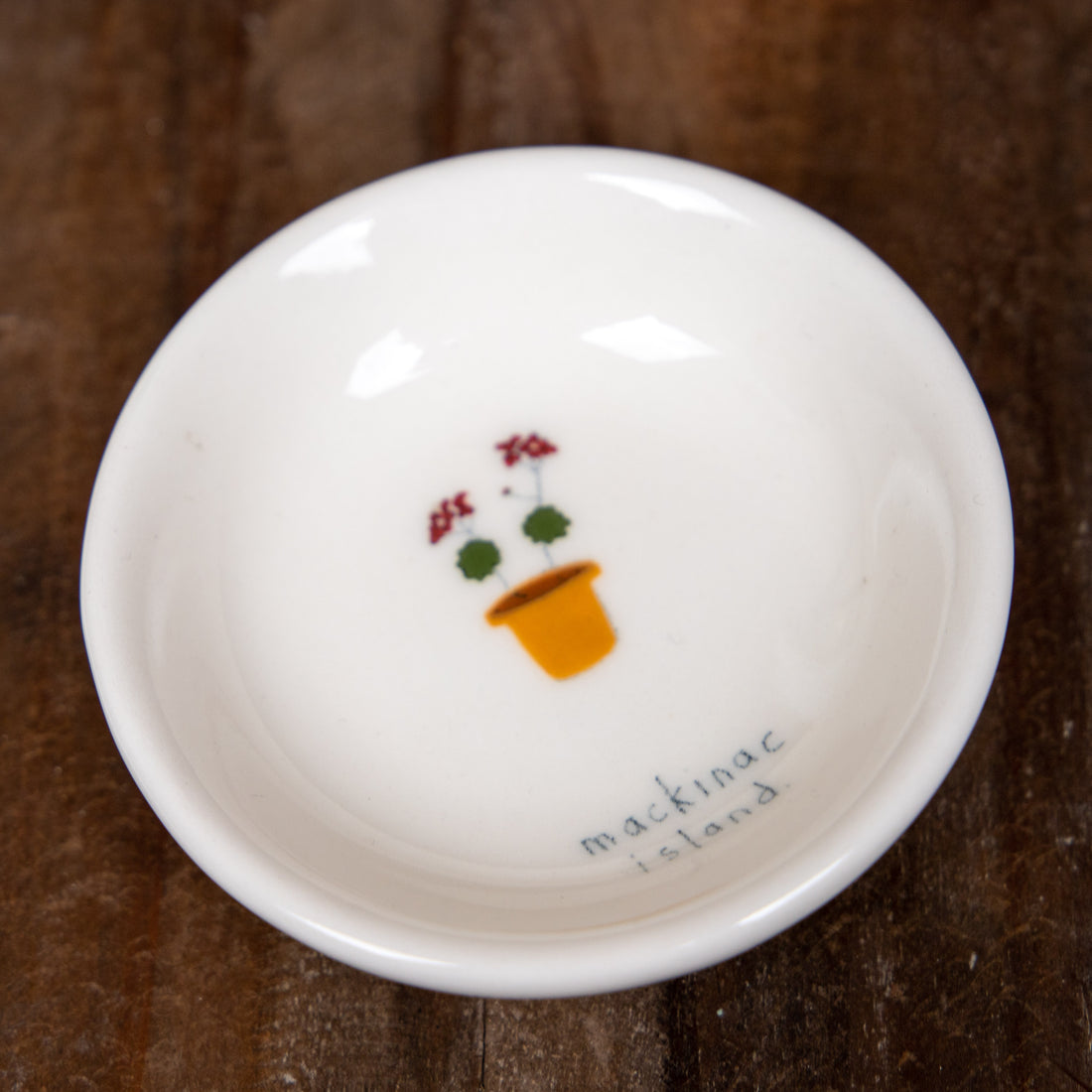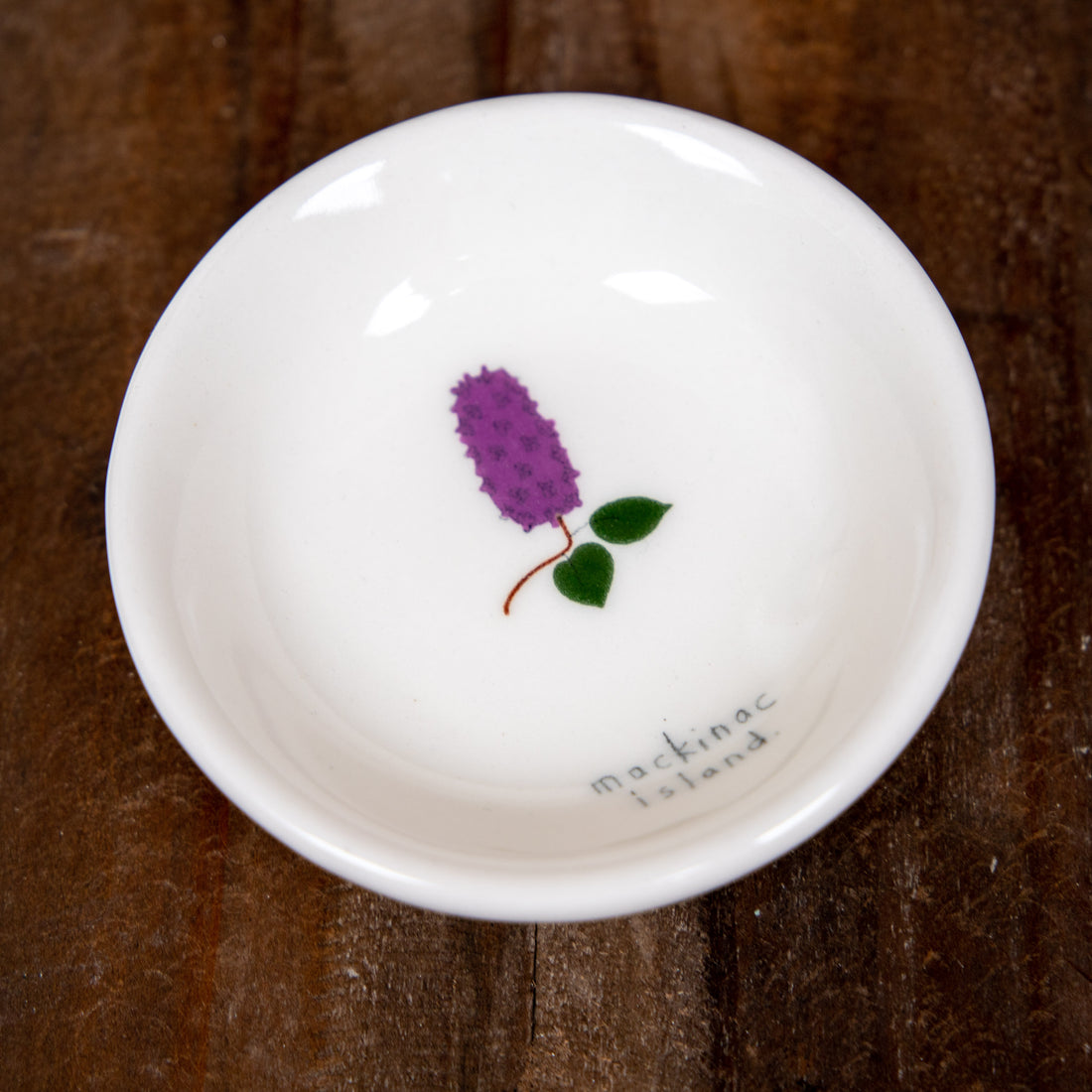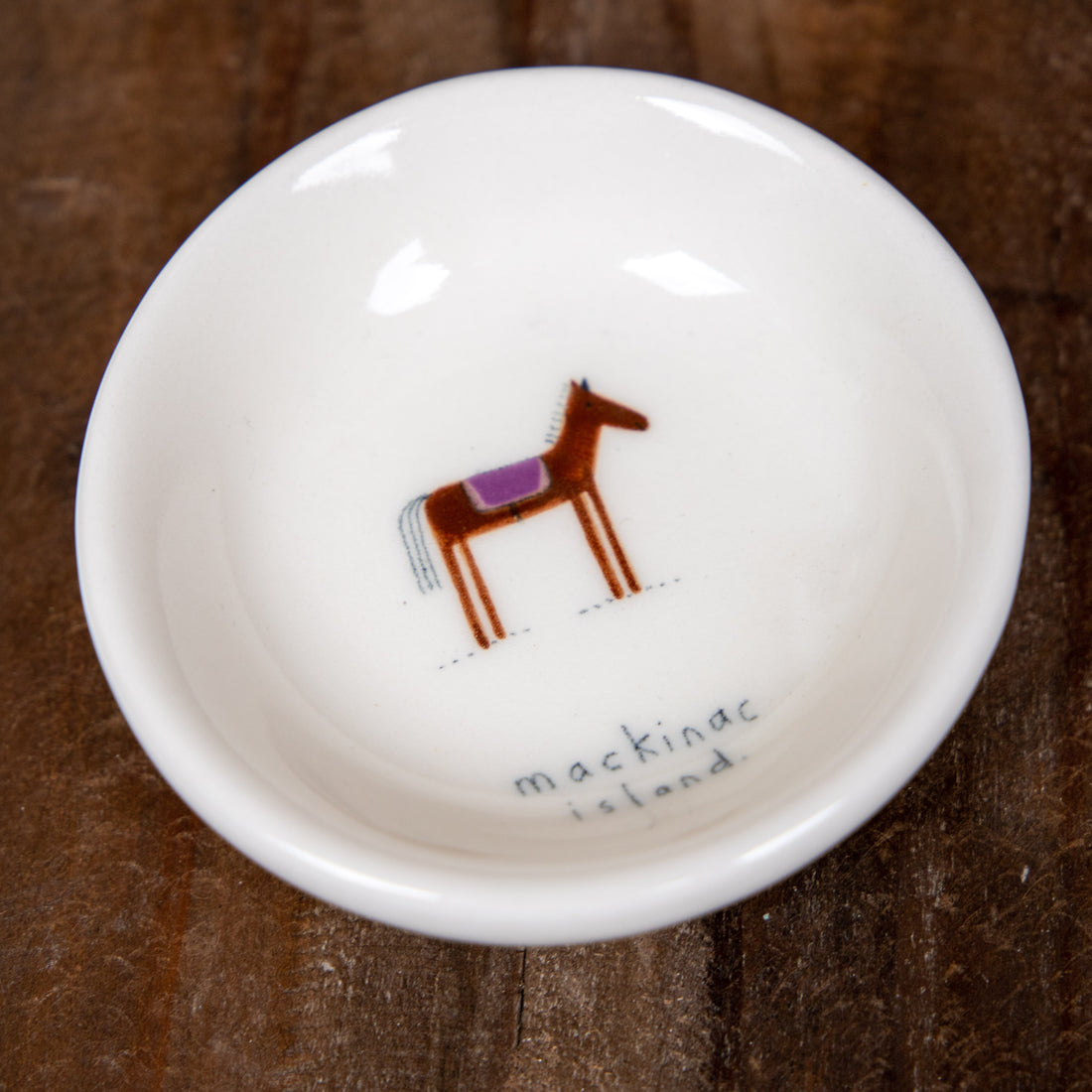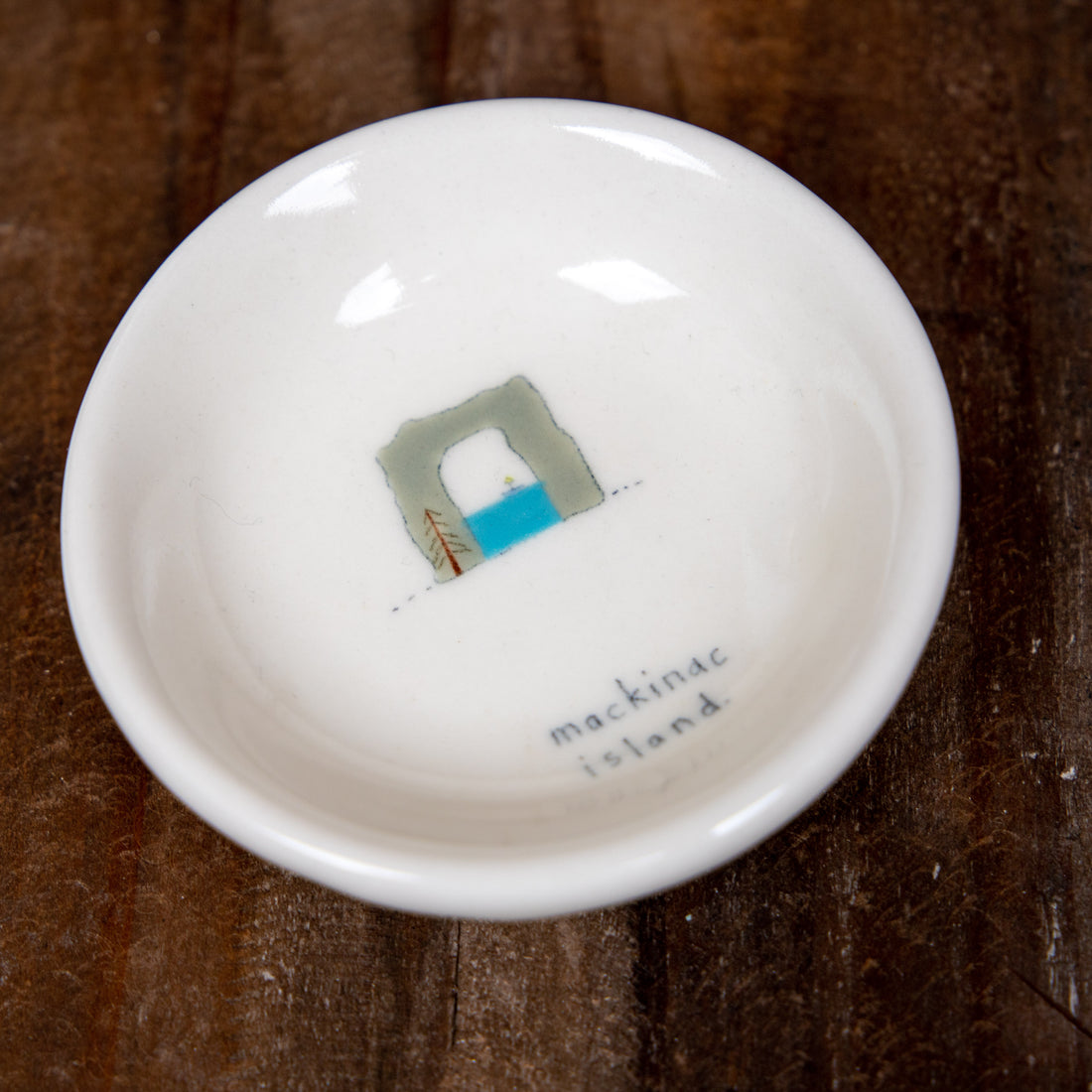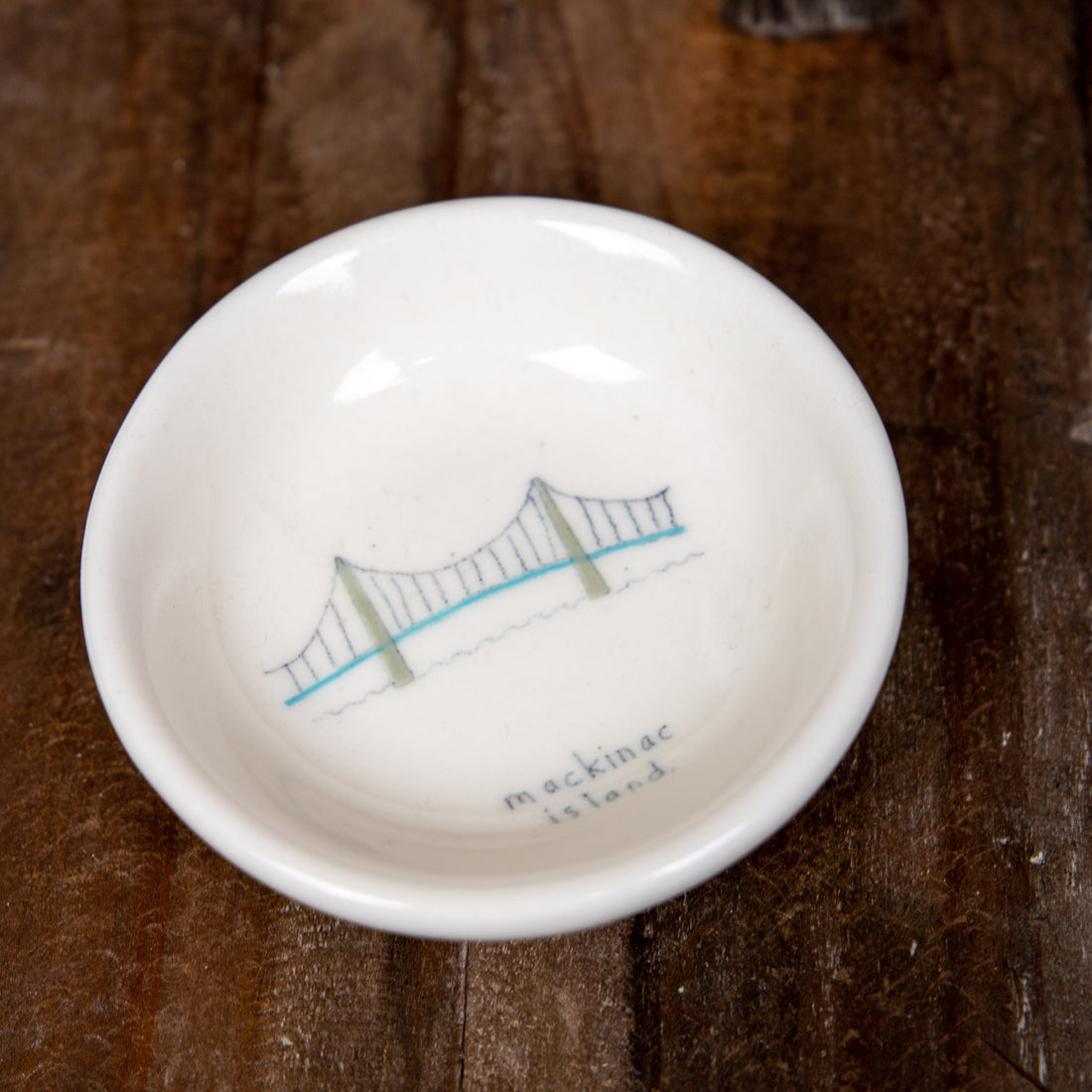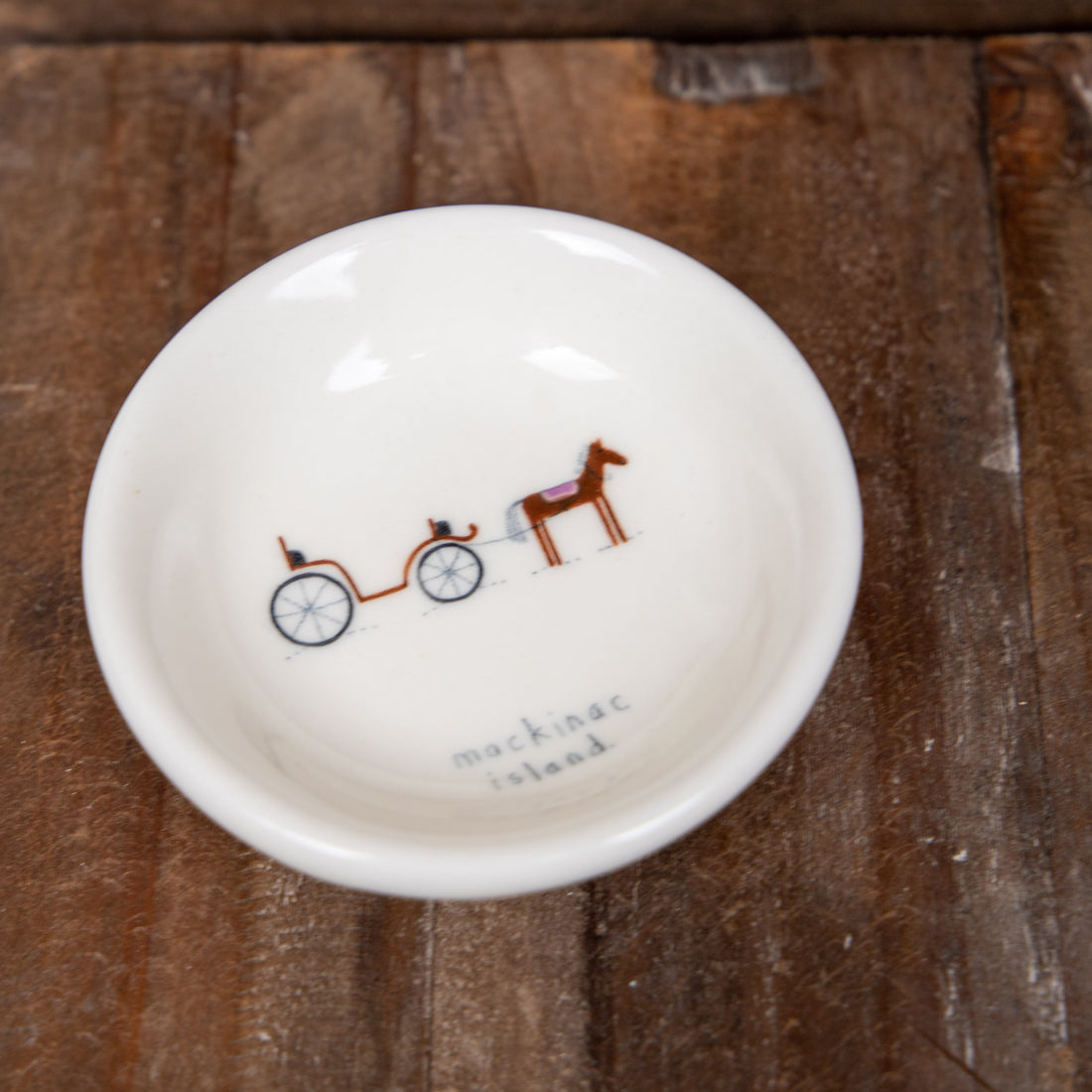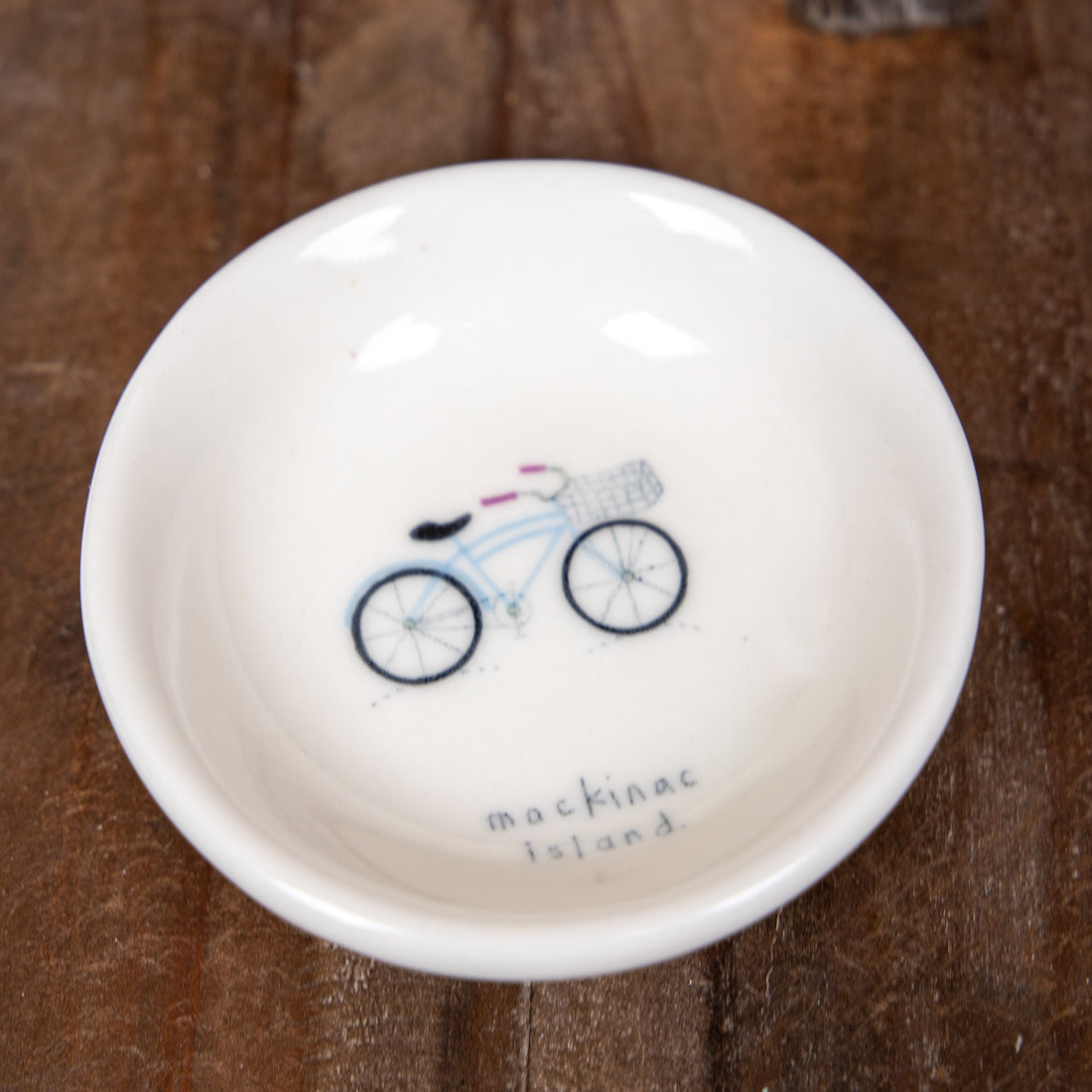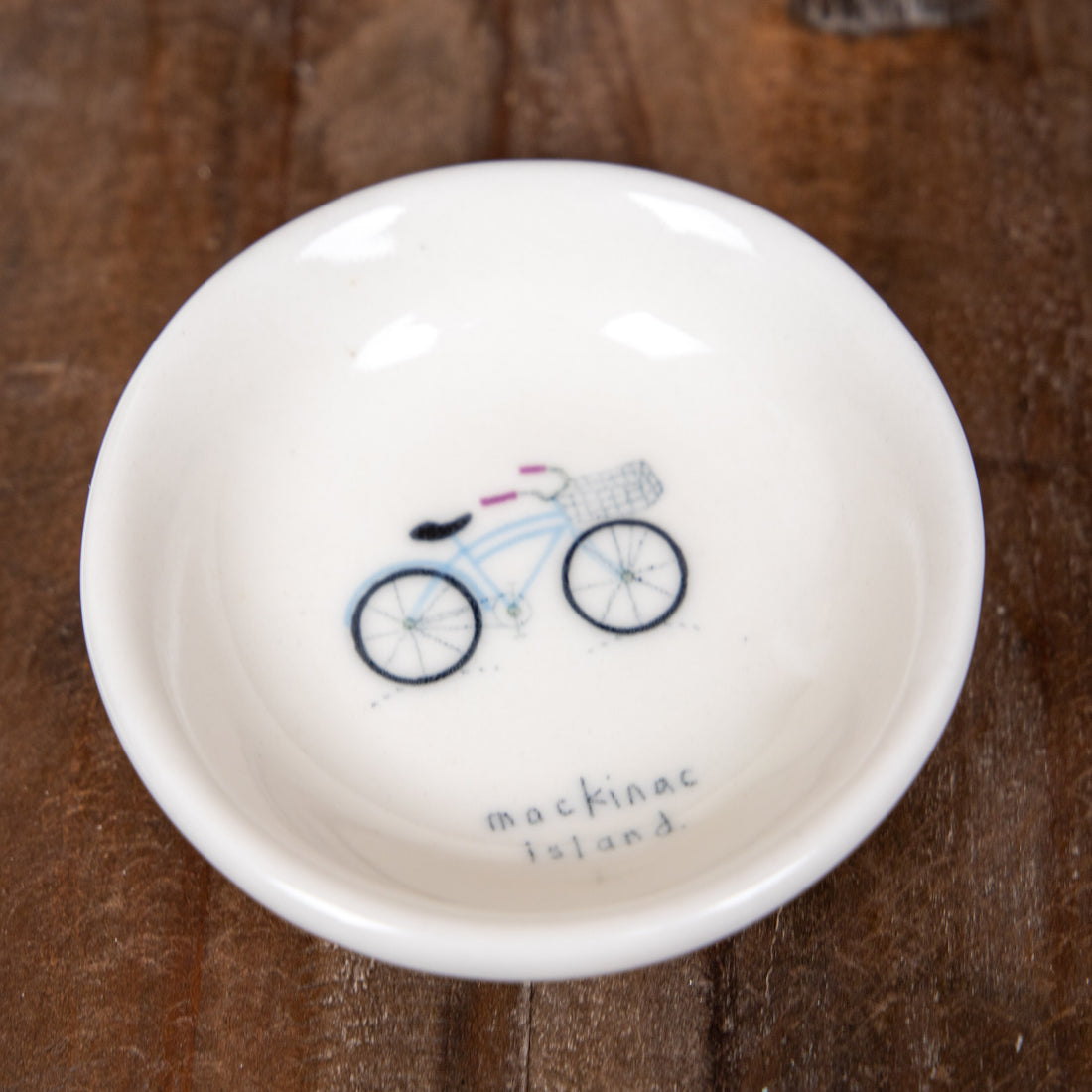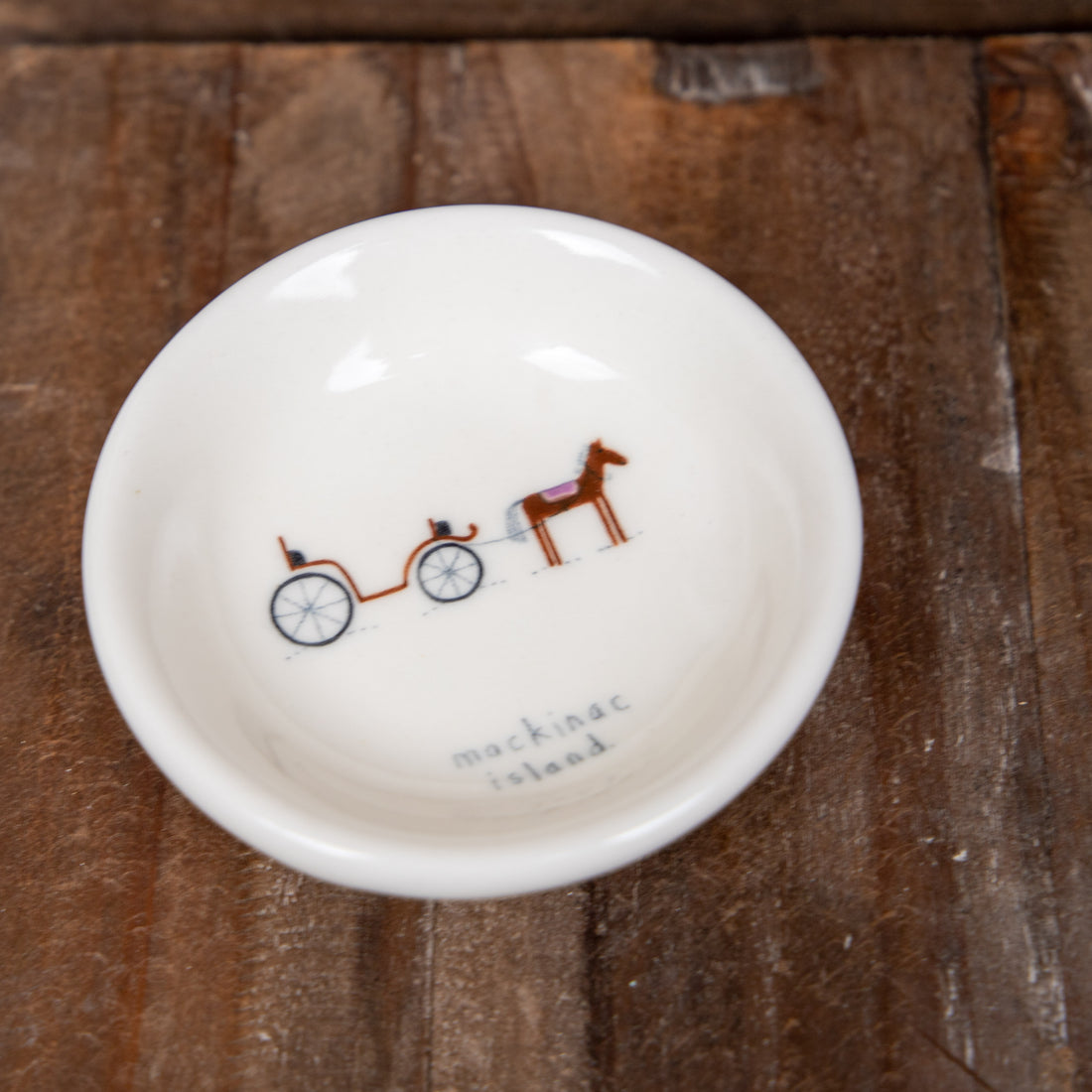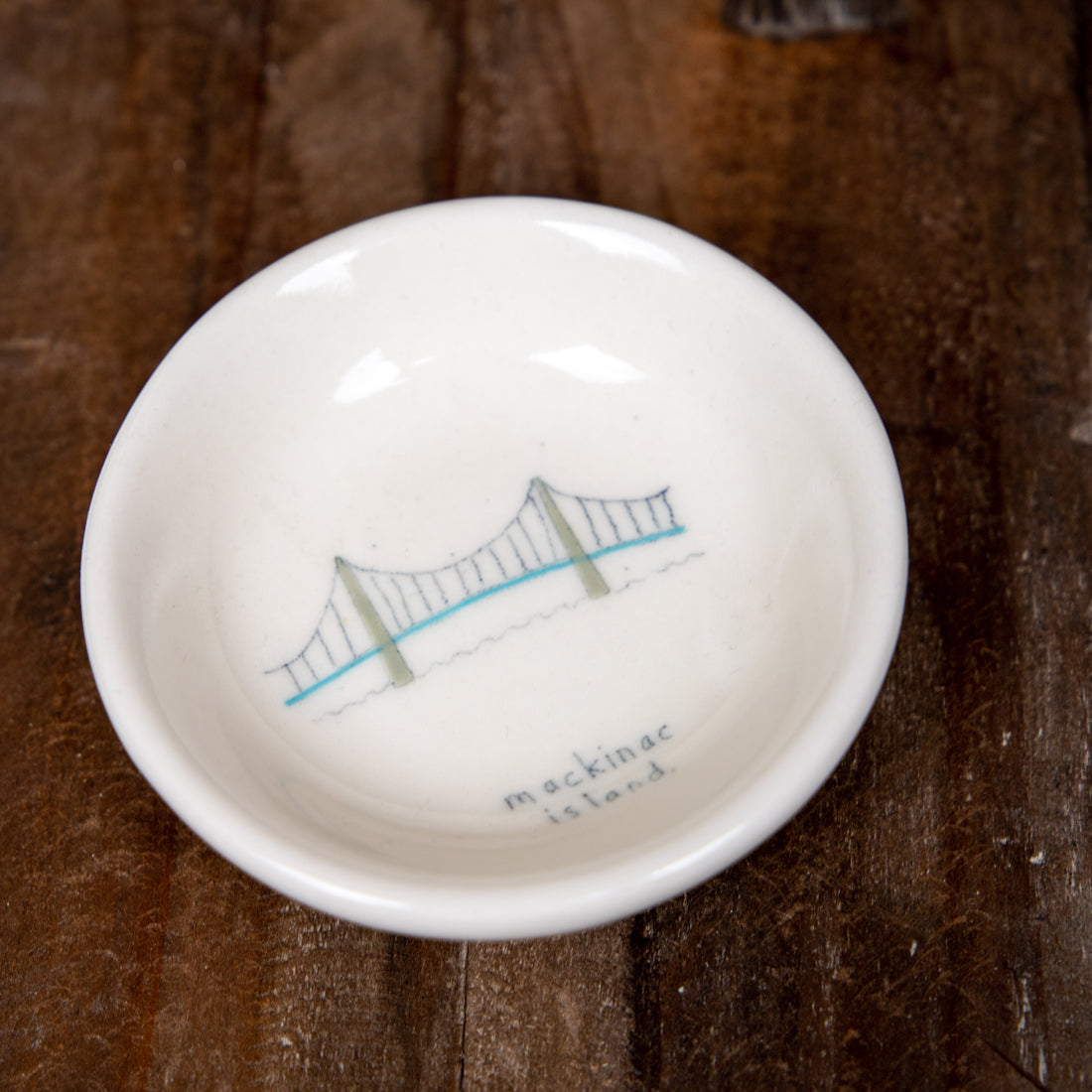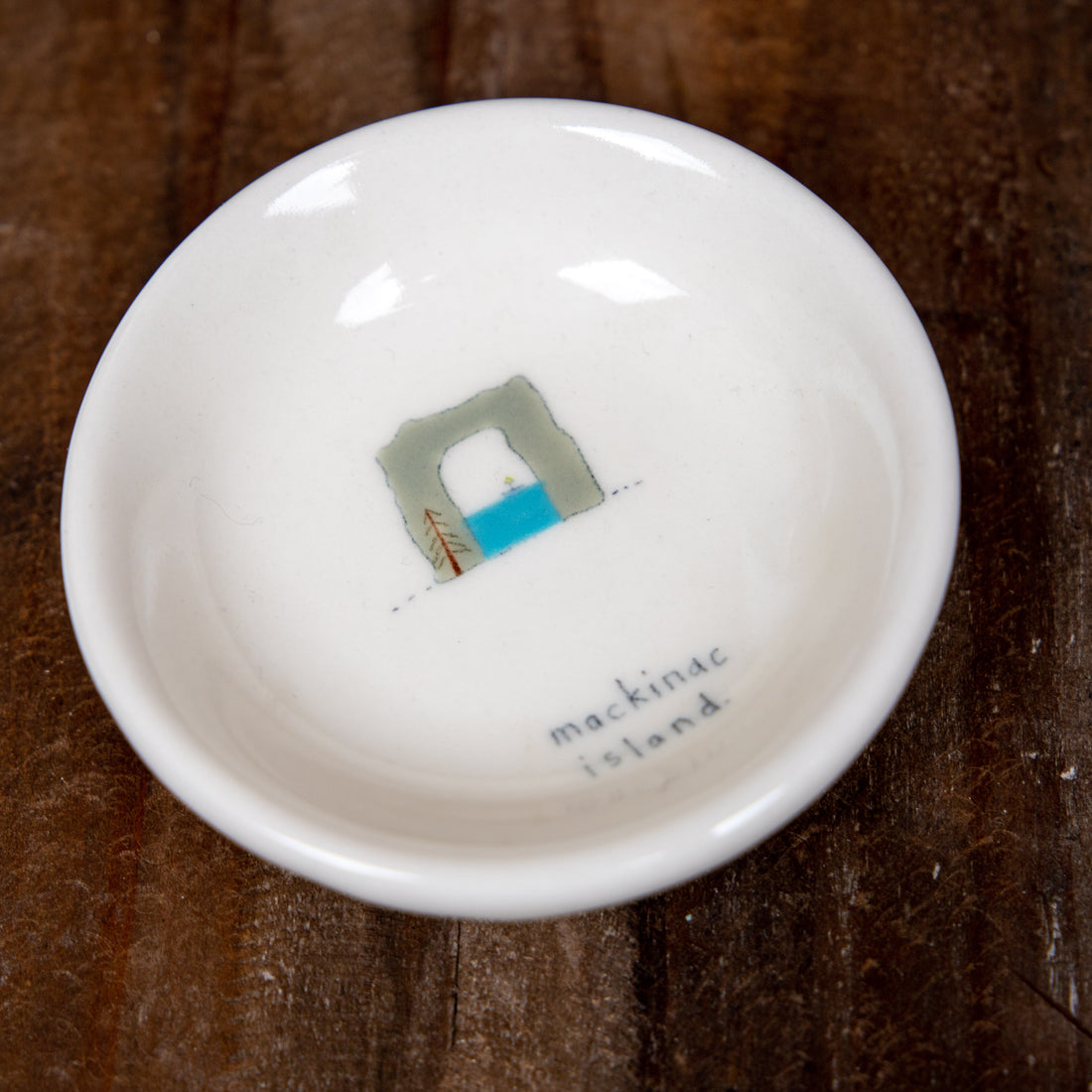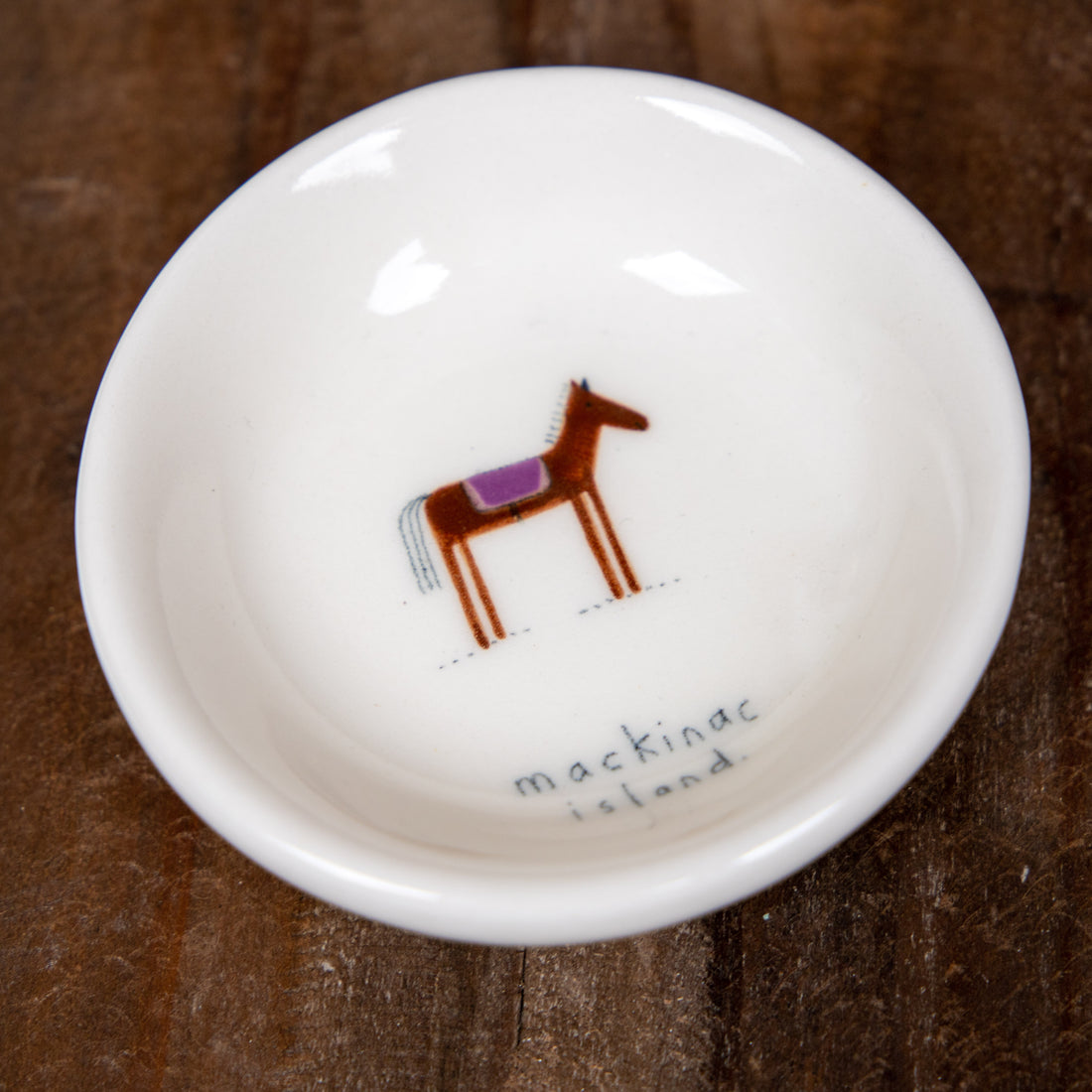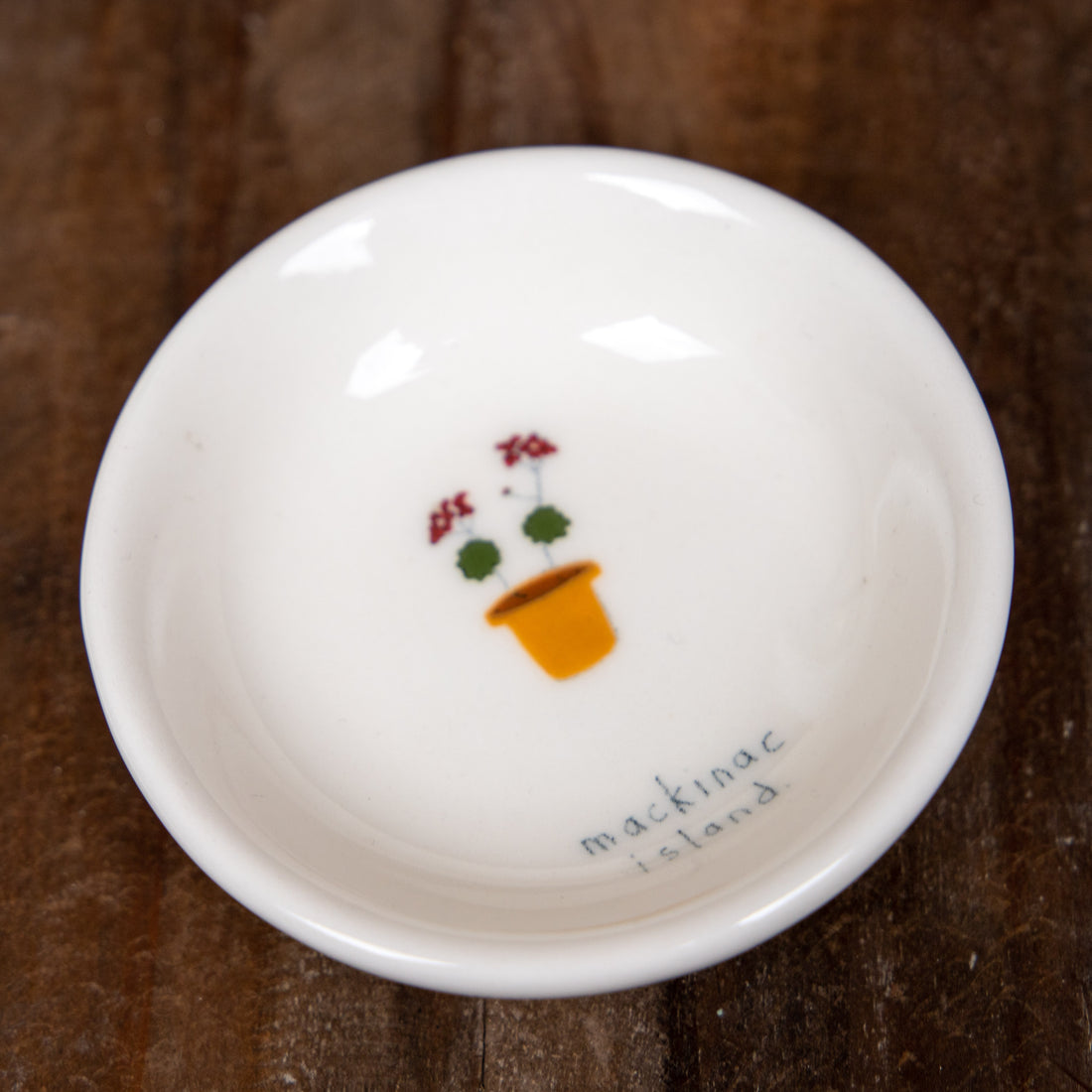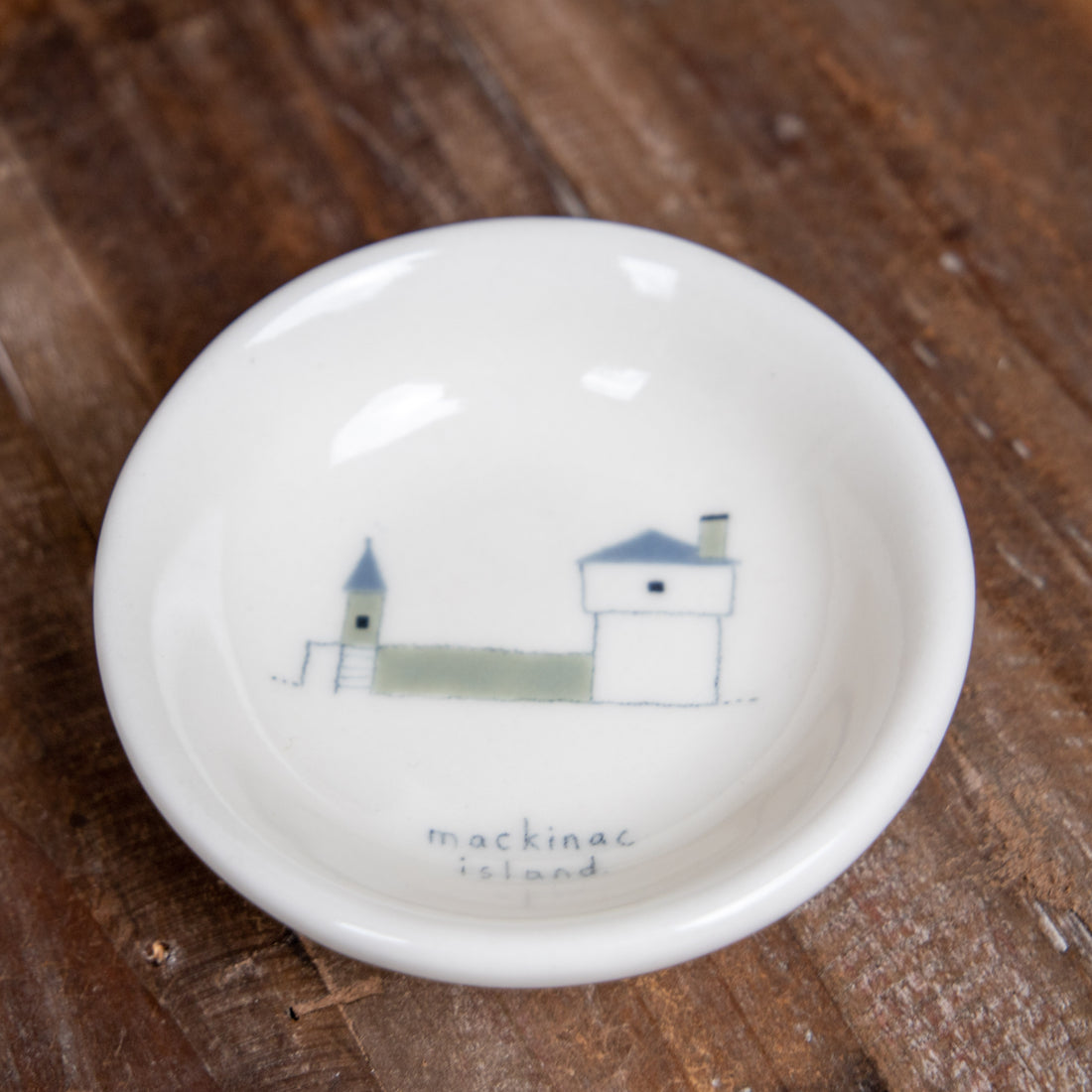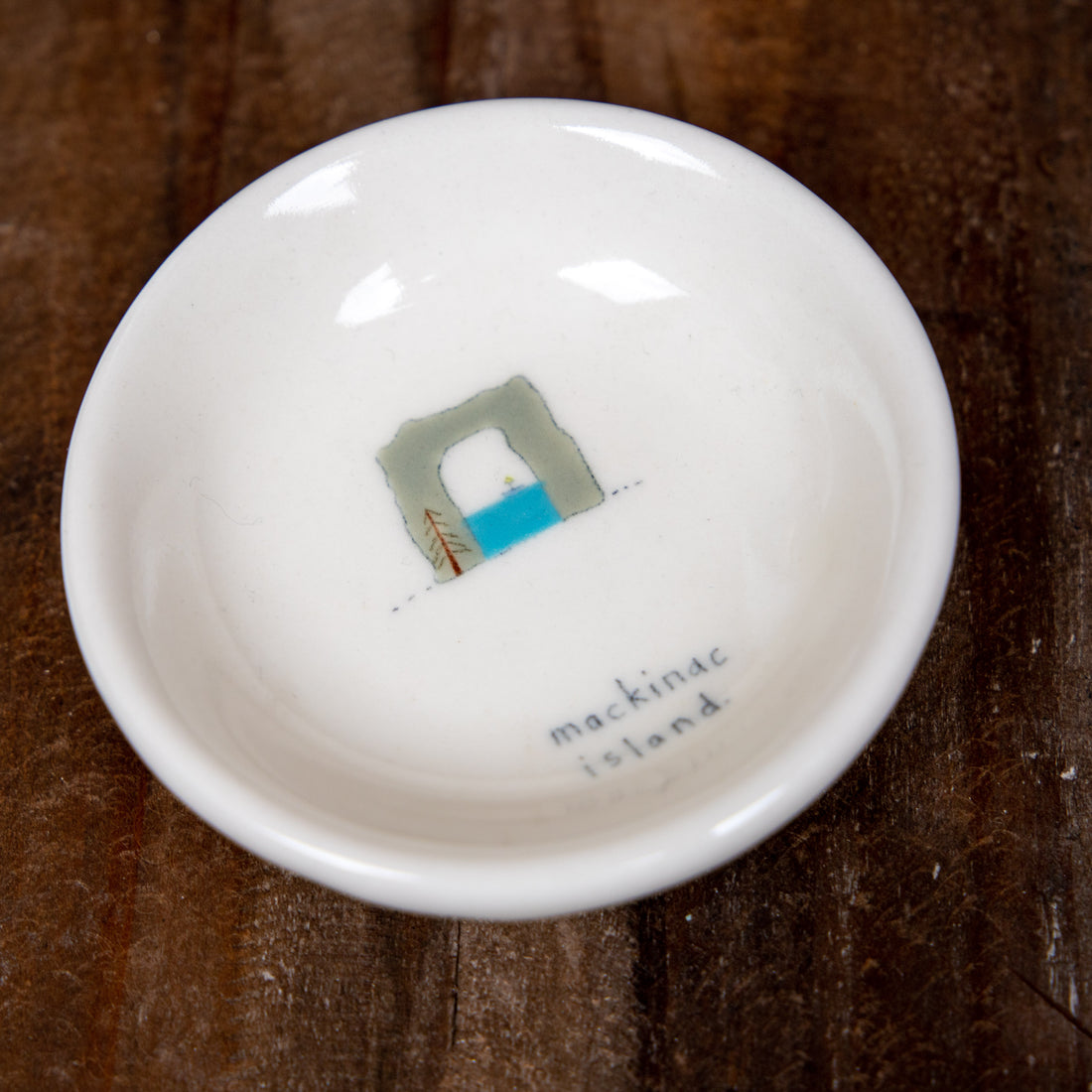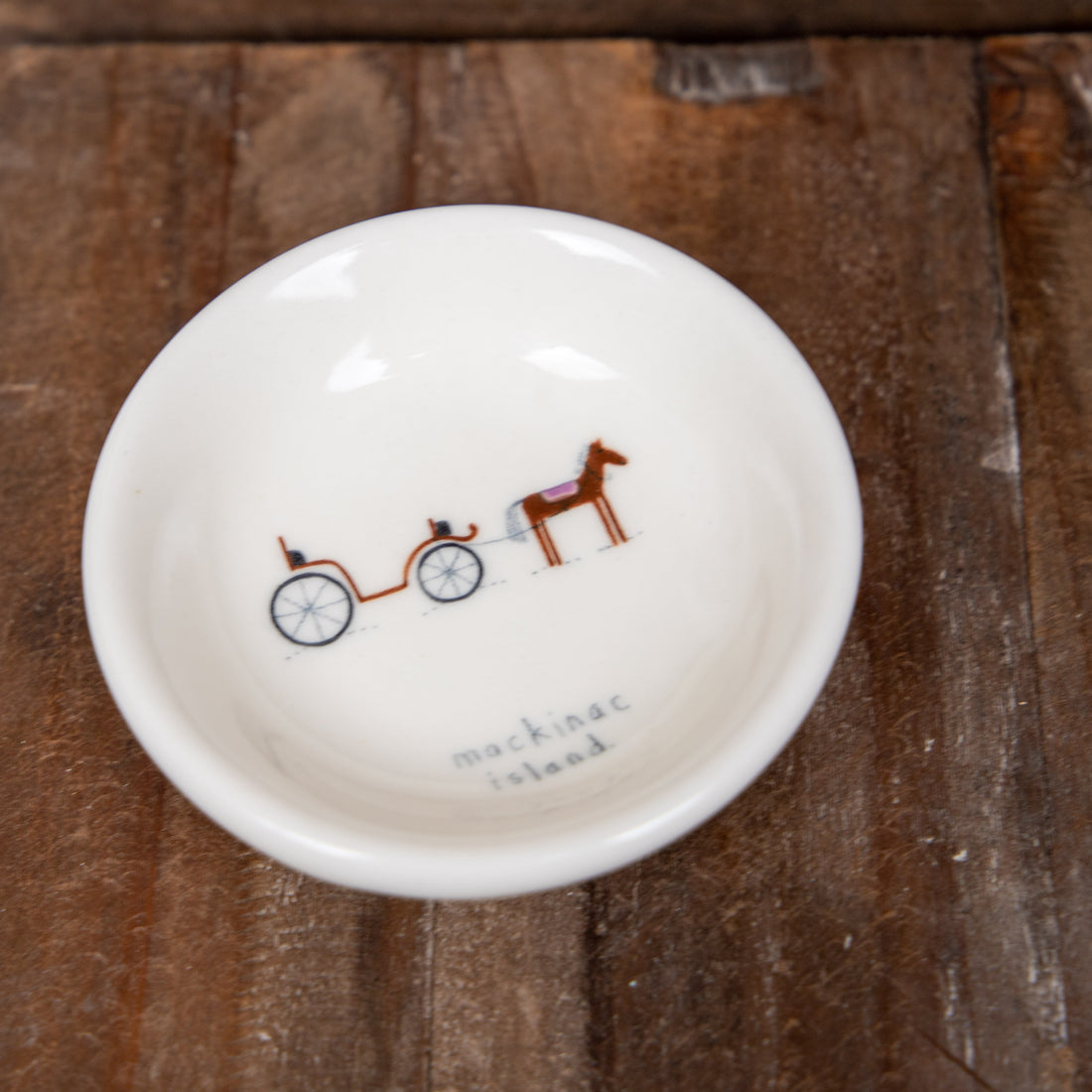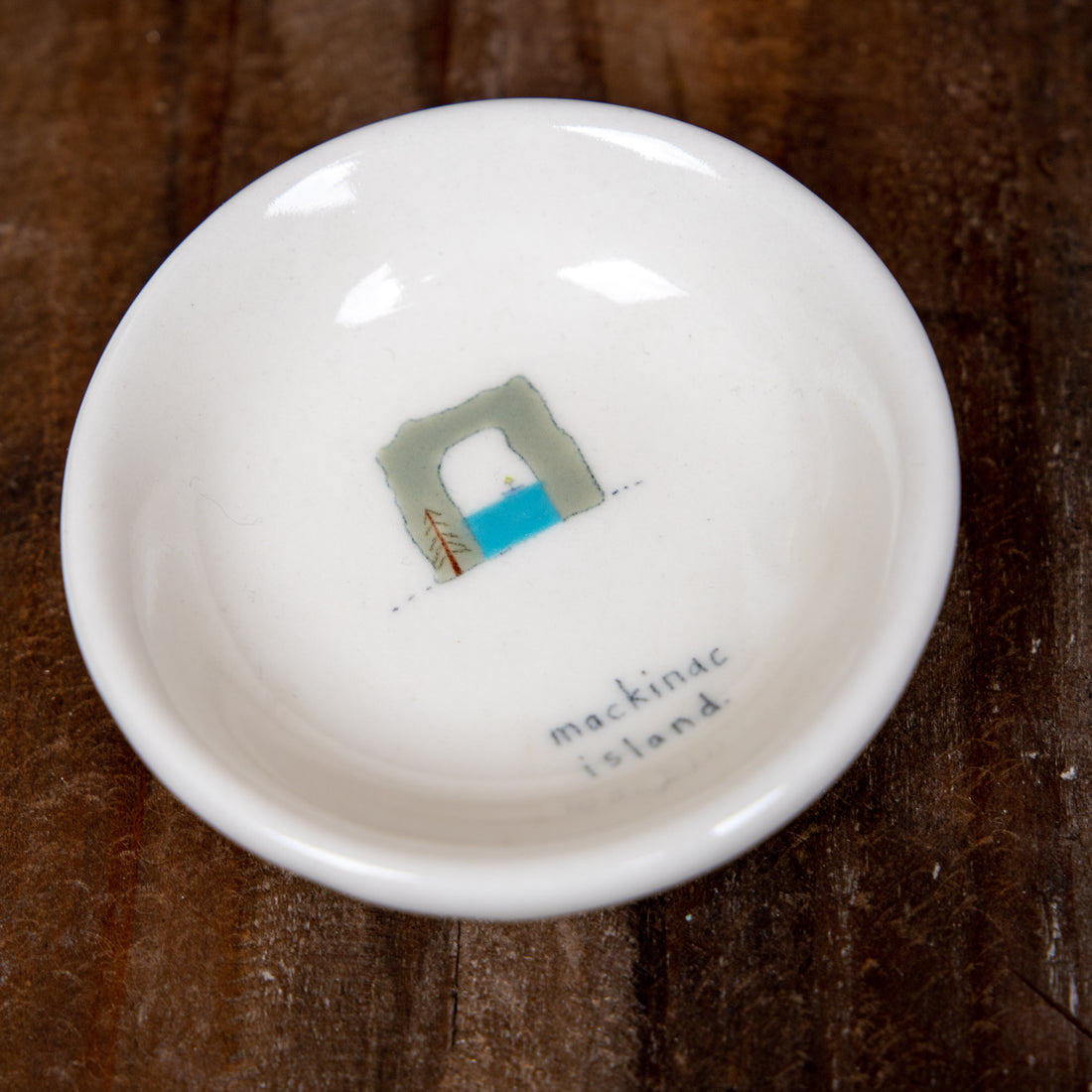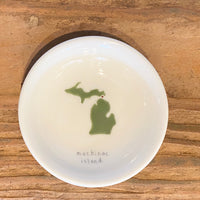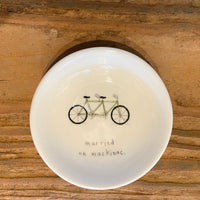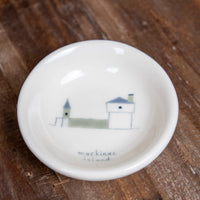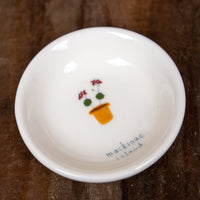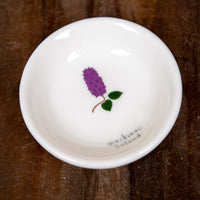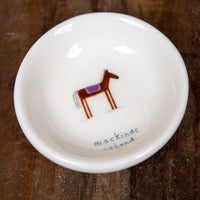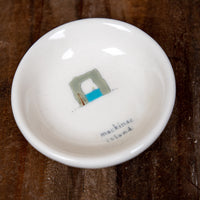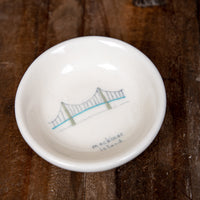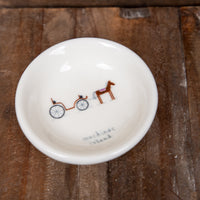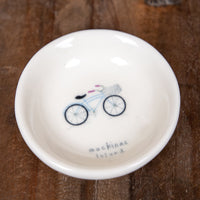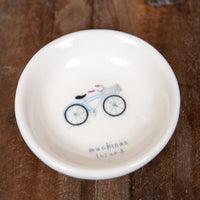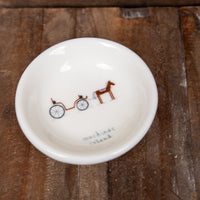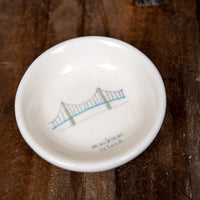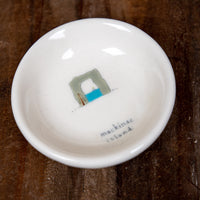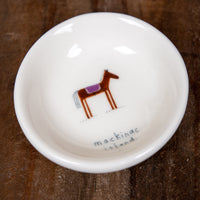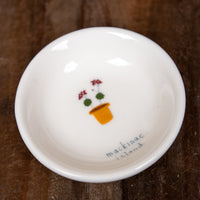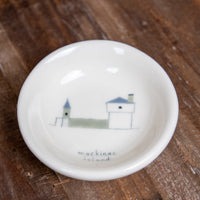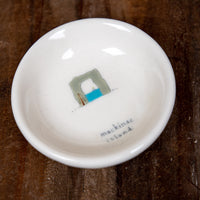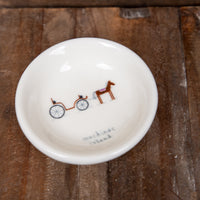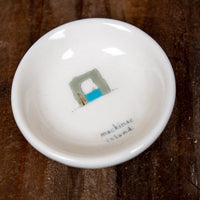 Artist, Beth Mueller was born in rural Indiana. Her artwork is inspired by having lived there, her travels, family, and day to day experiences.

Beth and Nicole, owner of Little Luxuries, have worked together since 2009. Beth has created a beautiful collection of specially made pottery for Little Luxuries. Handmade in Vermont.
To preserve the quality of this handmade pottery, hand-washing is recommended.  Do not microwave.
Bowl is 3 inches in diameter x 1 inch deep. handmade and hand painted.