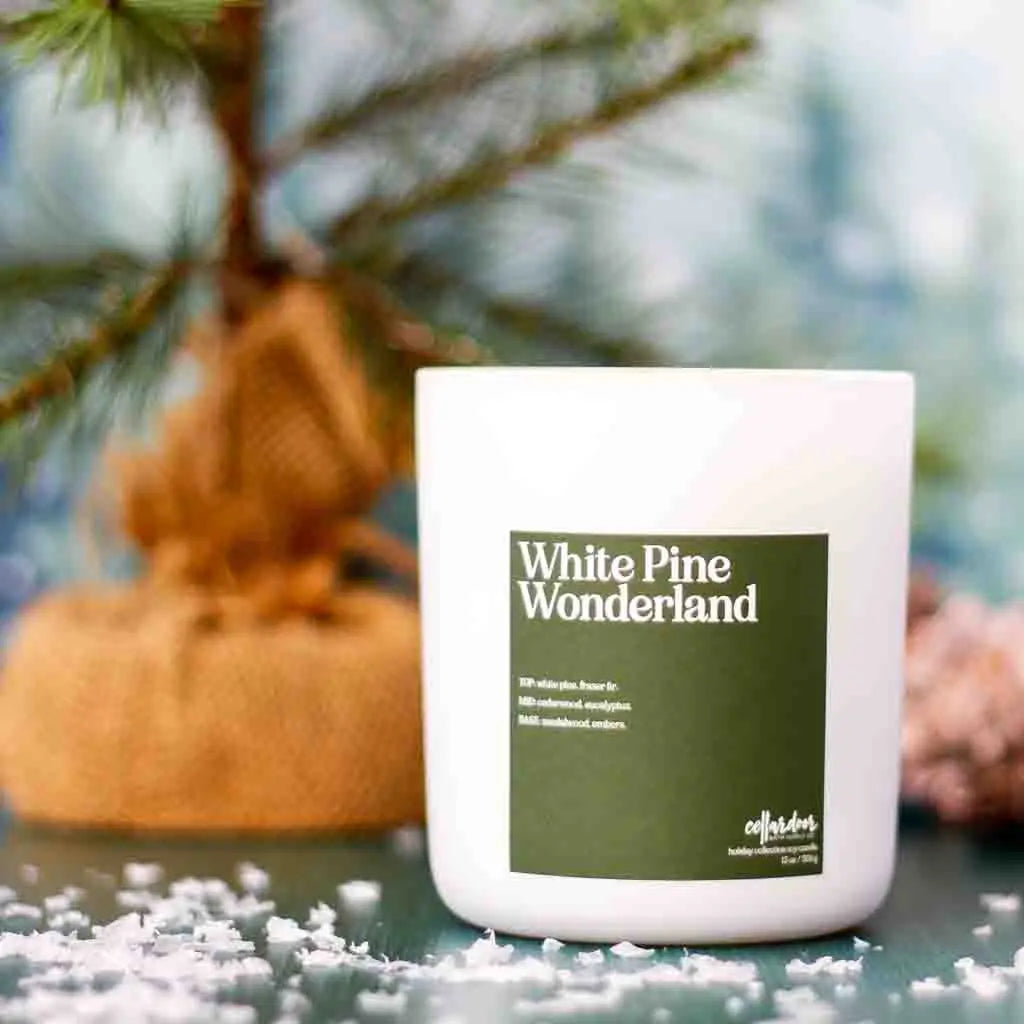 White Pine Wonderland 13 oz Candle
Scent Notes: michigan white pine. fresh fraser fir.
There's fresh, and then there's Michigan's upper peninsula fresh. Where it's hard to take two steps without finding yourself surrounded by forests of pine trees. Particularly, Michigan's state tree, the white pine. From the sprawling Hiawatha National Forest to the shores of Lake Superior, you'll find yourself literally walking in a white pine wonderland.

each of our soy candles is hand poured into a reusable glass container using the highest quality, american grown soy wax available. with an eco-friendly wood wick, these premium candles have a burn time of up to 80 hours and can add a sophisticated fragrance to any small to medium sized room.
net wt. - 13 oz.