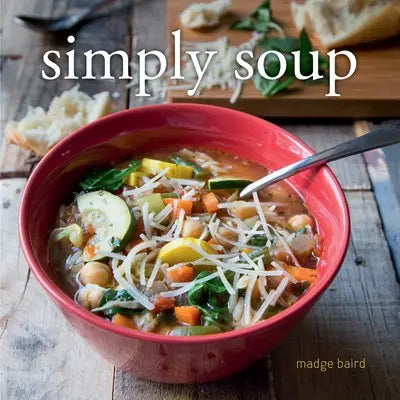 Ranking among warm sweaters and cozy blankets, a piping-hot bowl of soup is a universal symbol for comfort. With recipes ranging from classic to trendy, Simply Soup is full of inspiration to answer every craving.
More than 50 recipes, including:
Chicken and Dumplings
Asian Hot Pot
Ham Bone Soup
Carrot and Parsnip Bisque
Lentil, Chickpeas. and Greens Soup
Hardcover 128pgs
Madge Baird is the author of four previous cookbooks and is a seasoned cookbook editor. She lives in northern Utah, where she manages a large garden, a small orchard, a flock of laying hens, and several hives of honeybees.