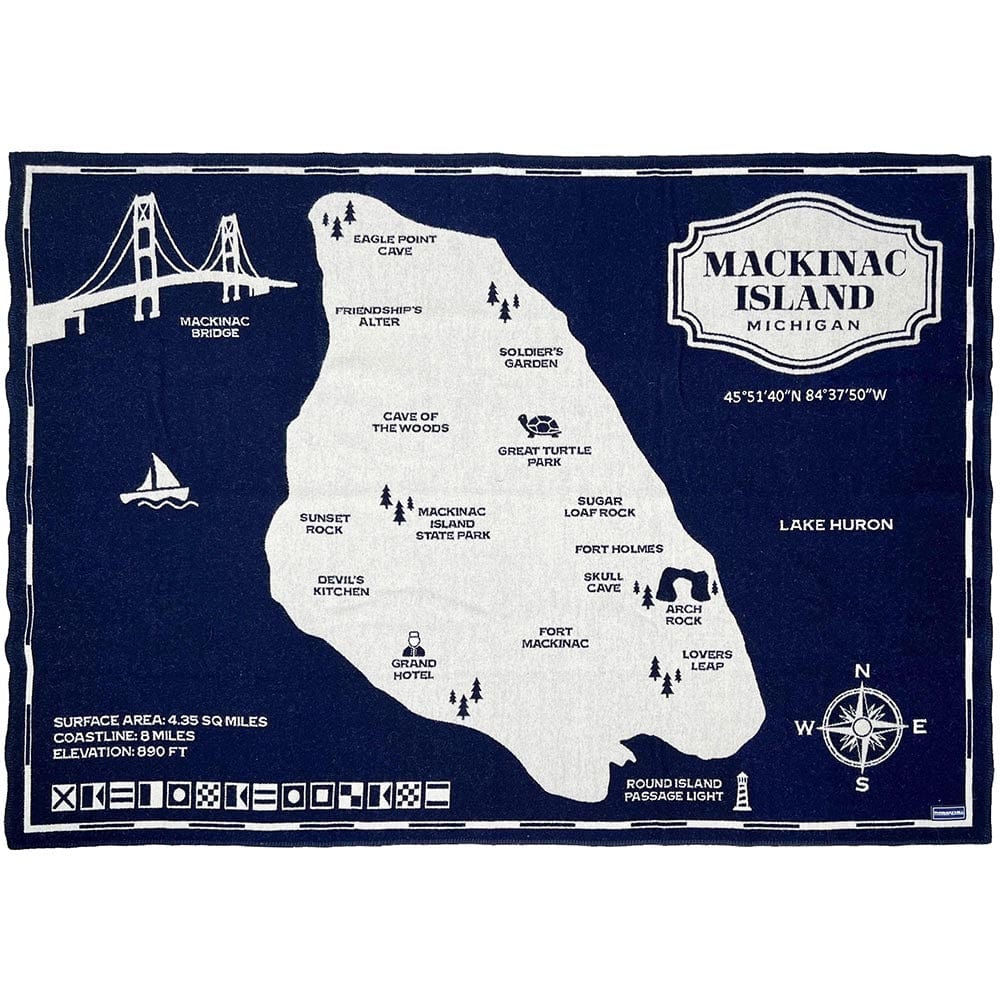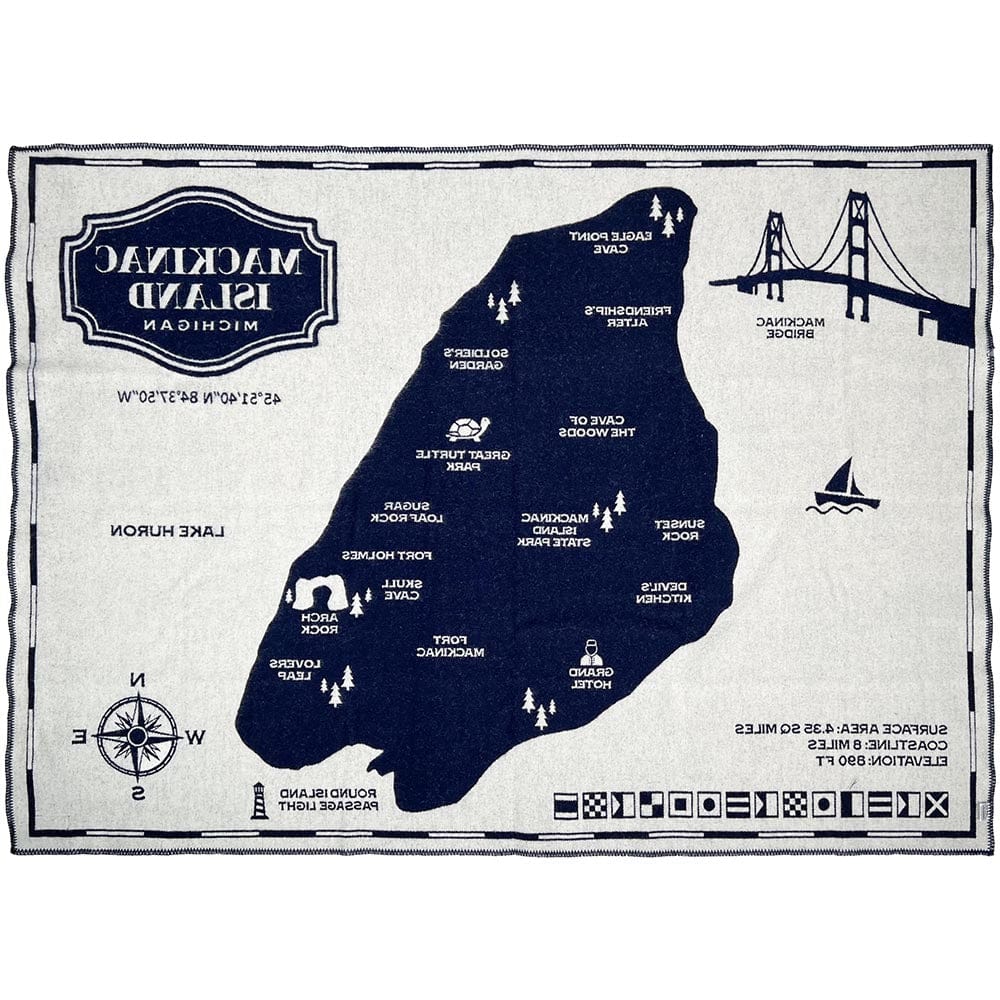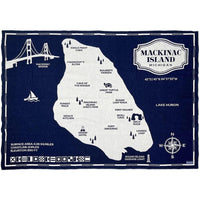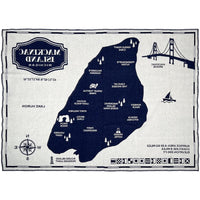 Mackinac Island Map Wool Throw Blanket
Whether you've moved away from home or just want to commemorate a favorite vacation spot, our Lake & City Map throws help you keep your favorite places close to your heart. Fond memories are never far away when you wrap yourself in one of these fantastic made in USA throw blankets.
We have been crafting high-quality woolens at our mill in Faribault, MN for over 150 years. Nothing keeps you cool, yet provides warmth when you need it, like this amazing, 100% sustainable natural material. Hypoallergenic and resistant to fire, water, and odors, a Faribault Mill wool blanket will provide warmth and comfort to your family for generations.
Proudly made in USA since 1865.
85% wool 15% cotton
Dry Clean or Hand Wash Cold.

With the right care, Faribault Mill products can last for generations. Learn more about how to care for your products here. 
Throw 42" x 65" | 2.1 lbs