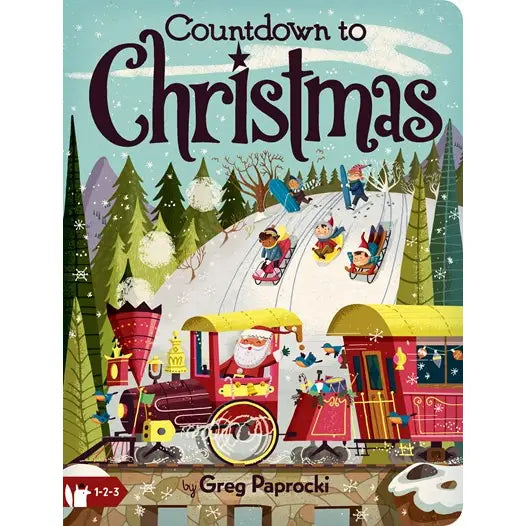 Christmas is coming! Toddlers learn to count down from 10 by finding objects hidden throughout these charming scenes of holiday fun rendered in illustrator Greg Paprocki's classically retro midcentury art style. From decorating cookies and caroling to hanging ornaments and reading favorite stories, there's Christmas fun on every page. The final spread is packed with surprises!
Discover new details in each illustration with every successive reading.
Board Book 22pgs 
Greg Paprocki works full-time as an illustrator and book designer. He has illustrated several Curious George books, the Little Leonardo series, and the BabyLit alphabet board books including S Is for Santa, B Is for Boo, E Is for Easter, and T Is for Thankful. Titles in the Count and Find series include Day of the Dead, Christmas, and Trees. Greg's Gibbs Smith titles have sold over 581,952 copies. He lives in Omaha, NE.