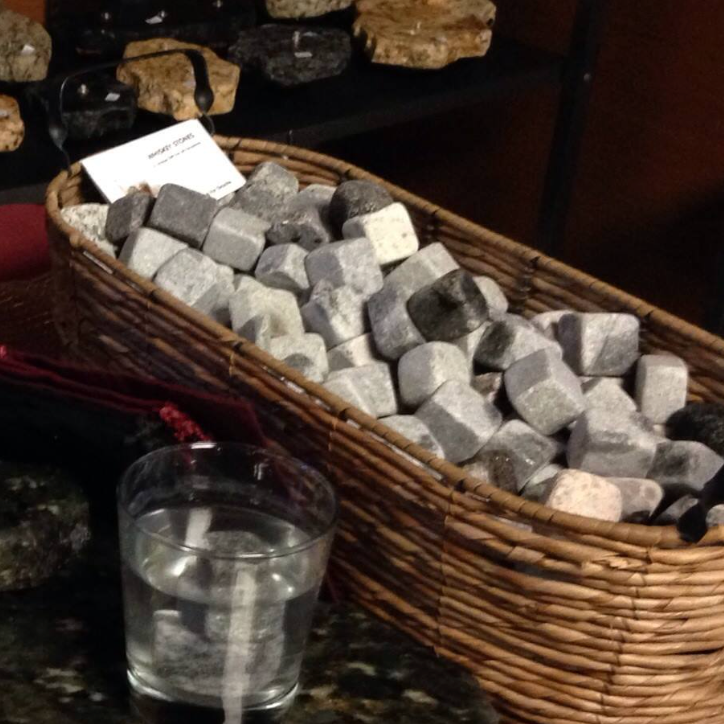 Whiskey Stones | Nothing for Granite
Custom crafted granite whiskey stones that are tumbled for a smooth finish. Whiskey stones can be chilled in the freezer and add that perfect finish for drinks that you don't want diluted. The stones not only chill but can be put in hot drinks too! Unique whiskey stones are the perfect hand-crafted gift for family and friends.
Sizes vary due to being hand-crafted, although, typical cubes will be 1.25'' to 1.75''. Each stone is granite, soap stone gray and the granite cubes vary.