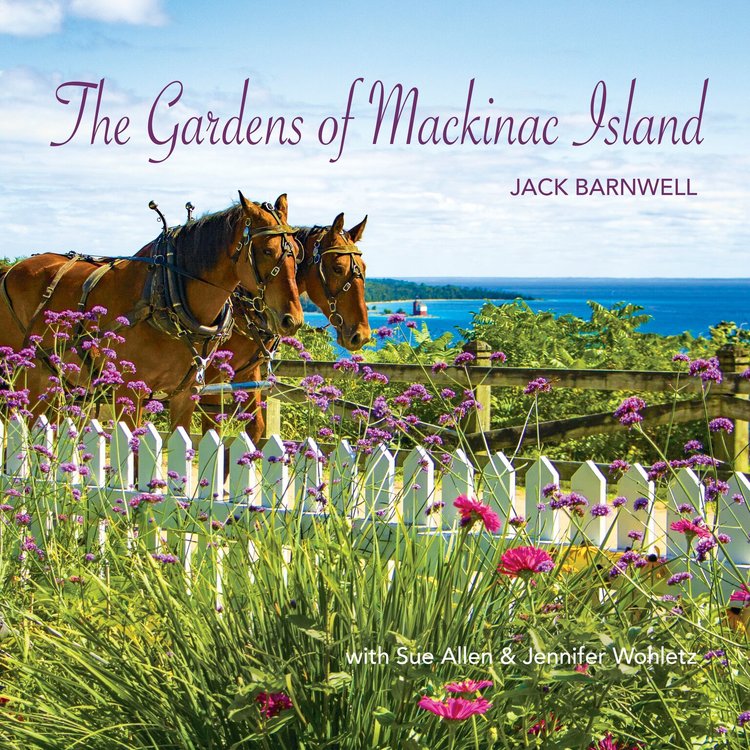 The Gardens of Mackinac Island Book
Take a tour through Mackinac Islands private and public outdoor space for a rare peak at gardens both humble and grand. Each garden has a story, many have secrets and most have a connection to the past. Come to the gardens and hear the voice of those who love them. With more than 600 color photographs featuring nearly 100 gardens and the Mackinac Island state park, this book masterfully interweaves narratives, poetry, history and horticulture of this unique island, creating a time capsule of past and present.
Mackinac's premier landscape architect Jack Barnwell, along with his fellow island landscape designer and local gardeners, show how they bring unique sense of style to the outdoors. From naturalized rock gardens, tranquil ponds, fragrant lilacs and heirloom perennial gardens, too classical statues, elegant fountains, historic pergolas and showy border gardens. The Gardens of Mackinac Island provides a welcome variety of inspiration for creating an inviting, relaxing outdoor space.