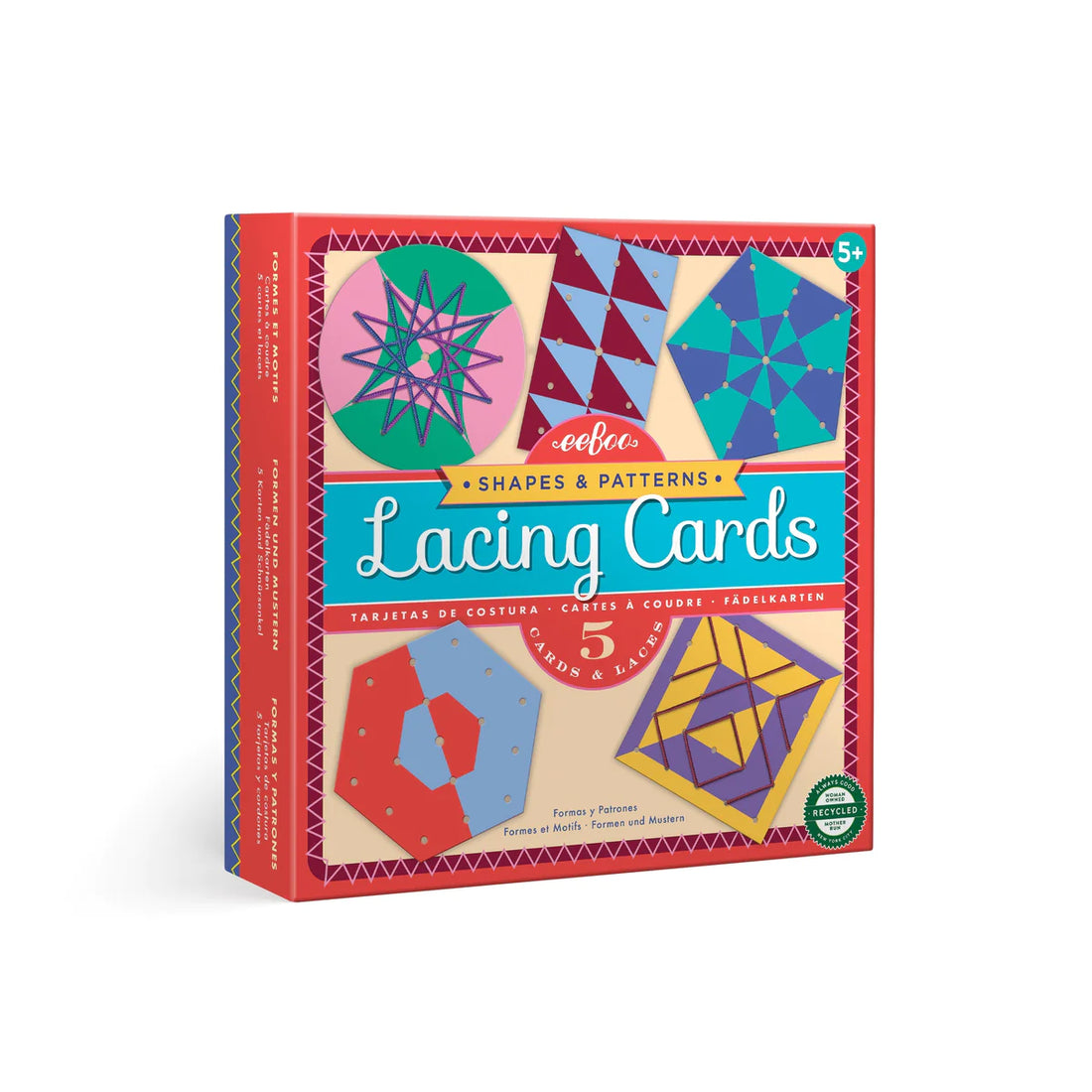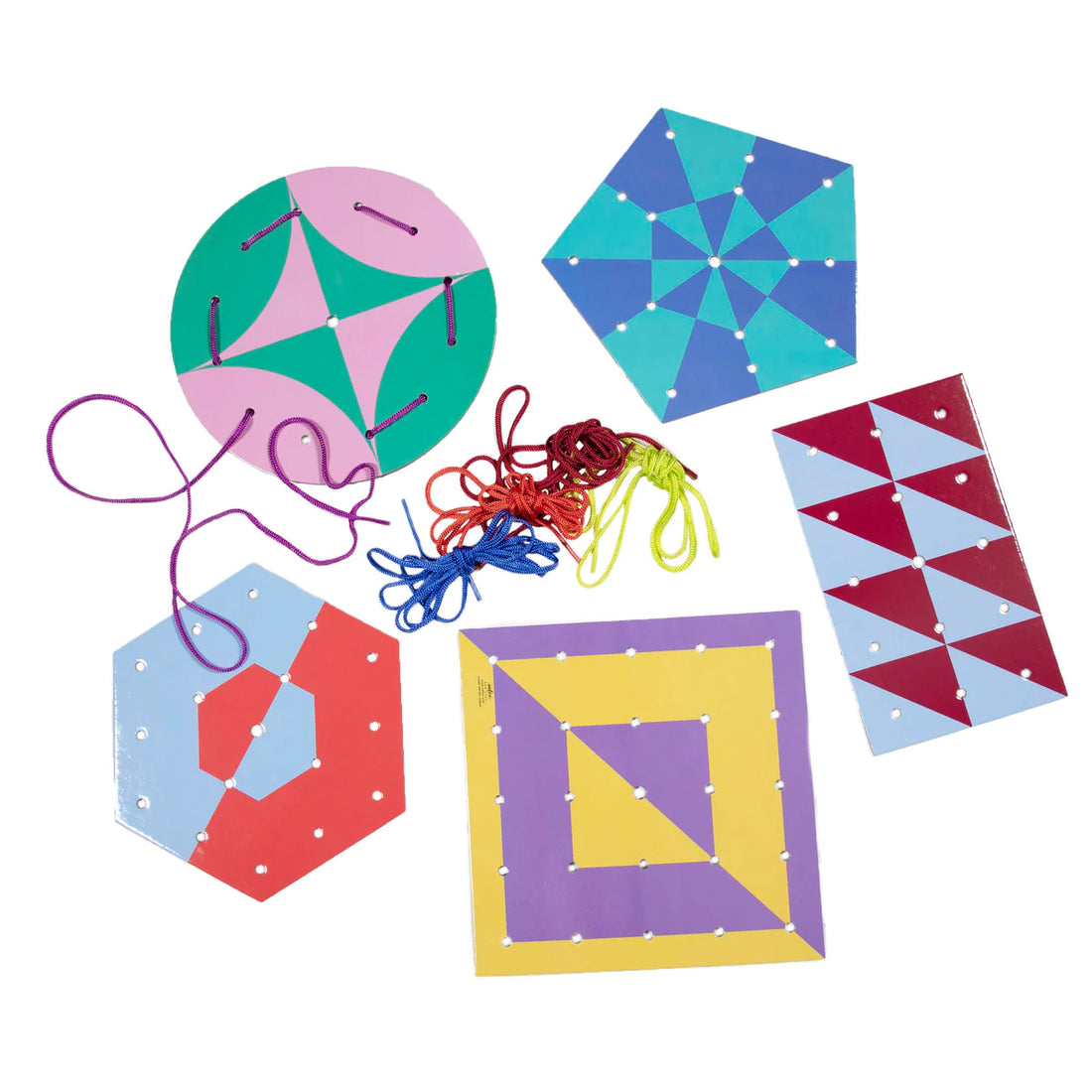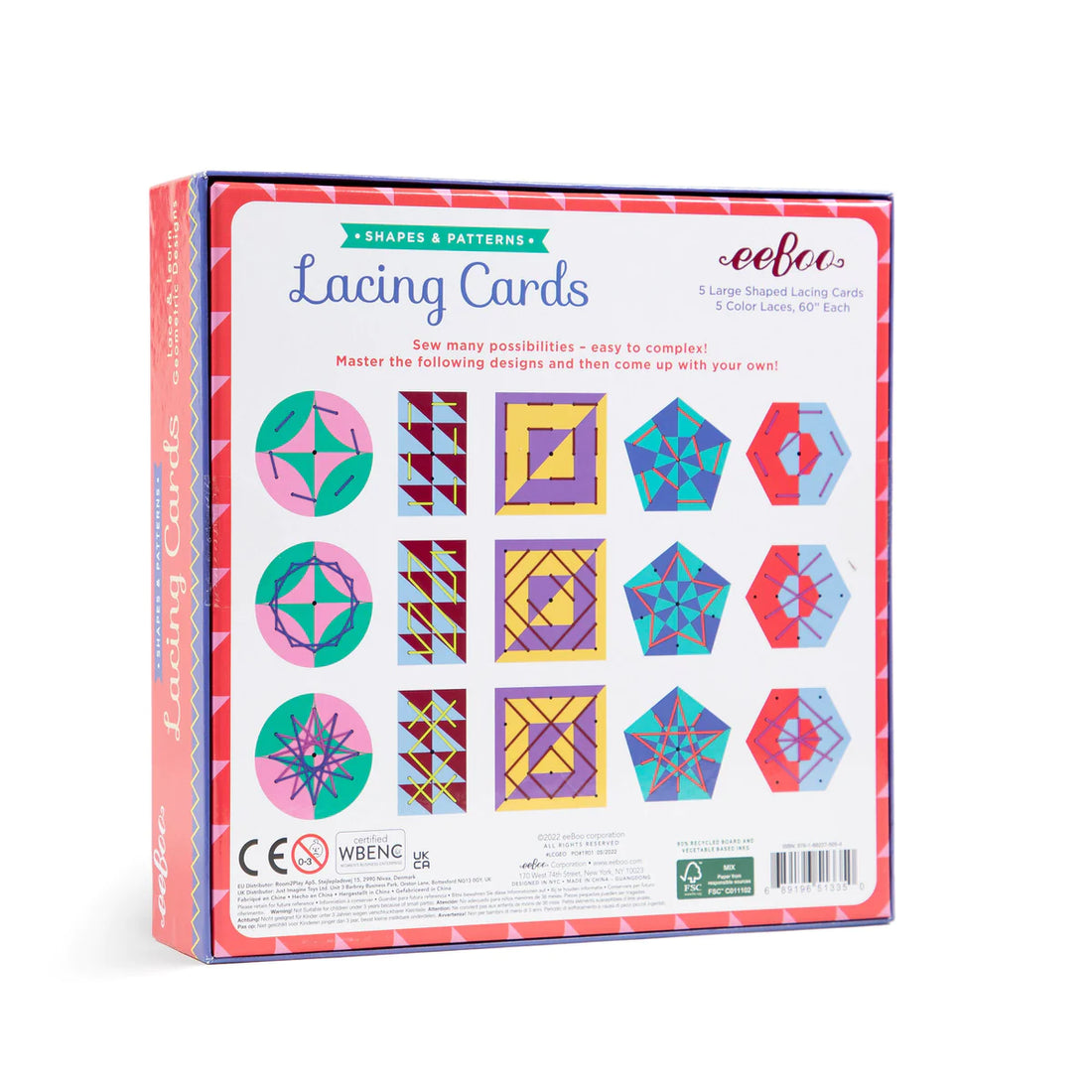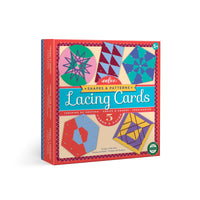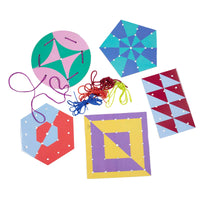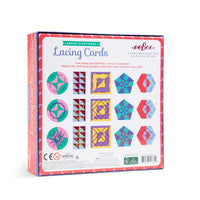 Shapes & Patterns Lacing Cards
Get ready to marvel at the endless possibilities of geometry, with these bold and colorful Shapes & Patterns Lacing Cards. Designed to encourage open-ended creativity: pick from 5 colored laces and 5 interesting lacing cards and express yourself through patterns. Master the examples provided or follow your inspiration to create something new. There are sew many possibilities!

Suitable for ages 5+, practicing lacing is a wonderful mindfulness activity for kids and grown-ups alike - developing patience, imagination, and a steady hand.

Skills: Strengthens fine motor skills, boosts creativity and encourages patience.
Age: 5+
Includes 5 large, shaped lacing cards and five 48" color laces
Card size: .50" x 8.5"
Box size: 9" x 9" x 2"