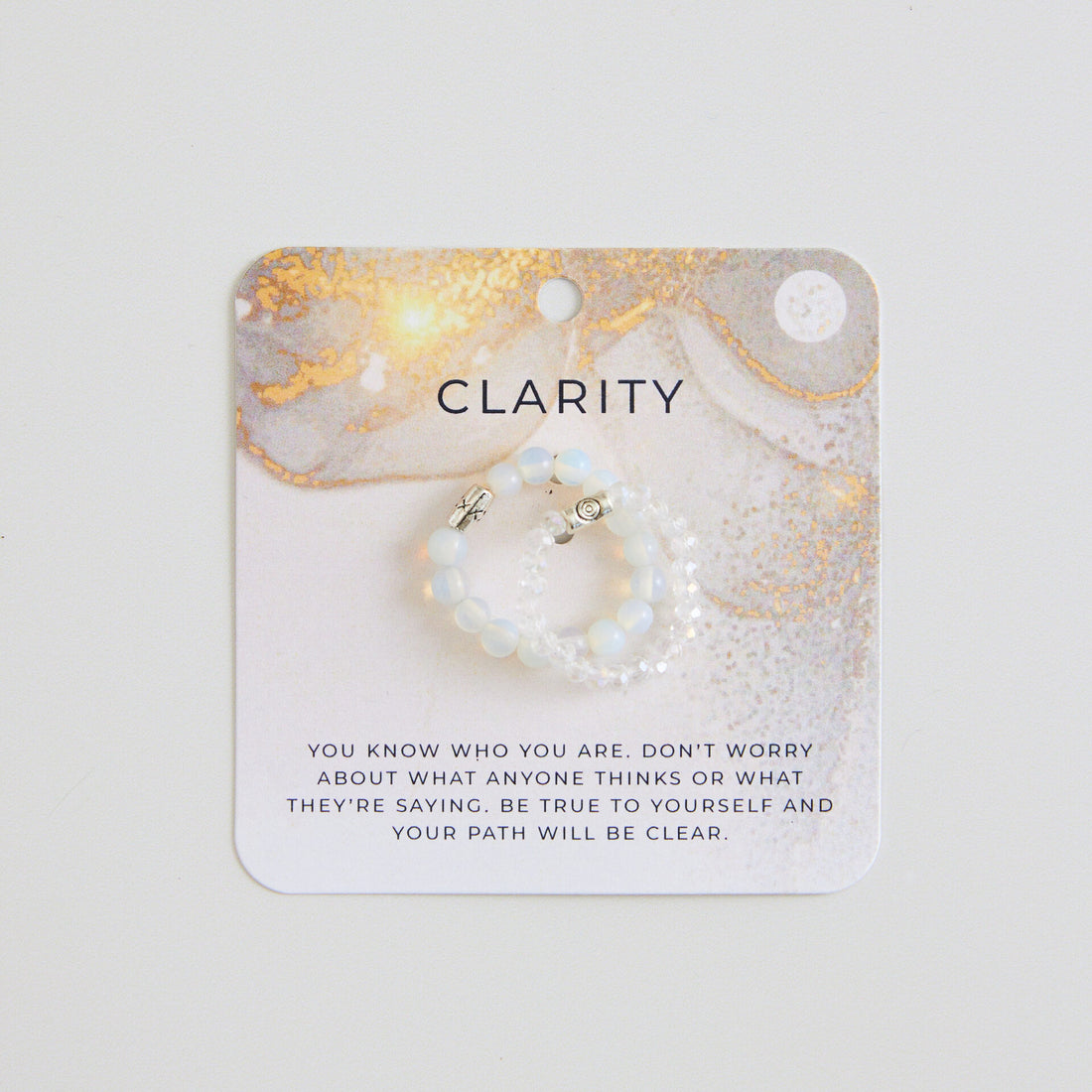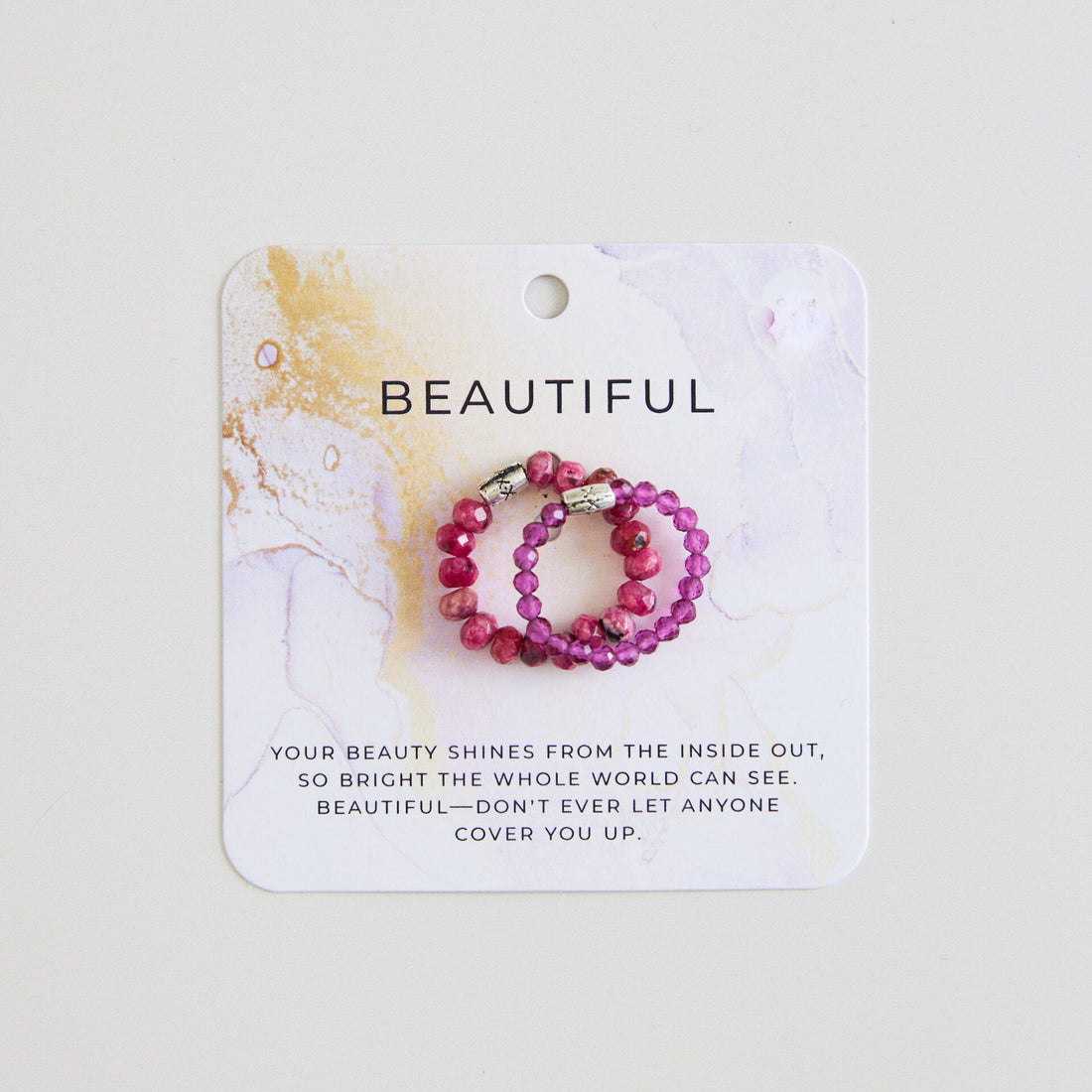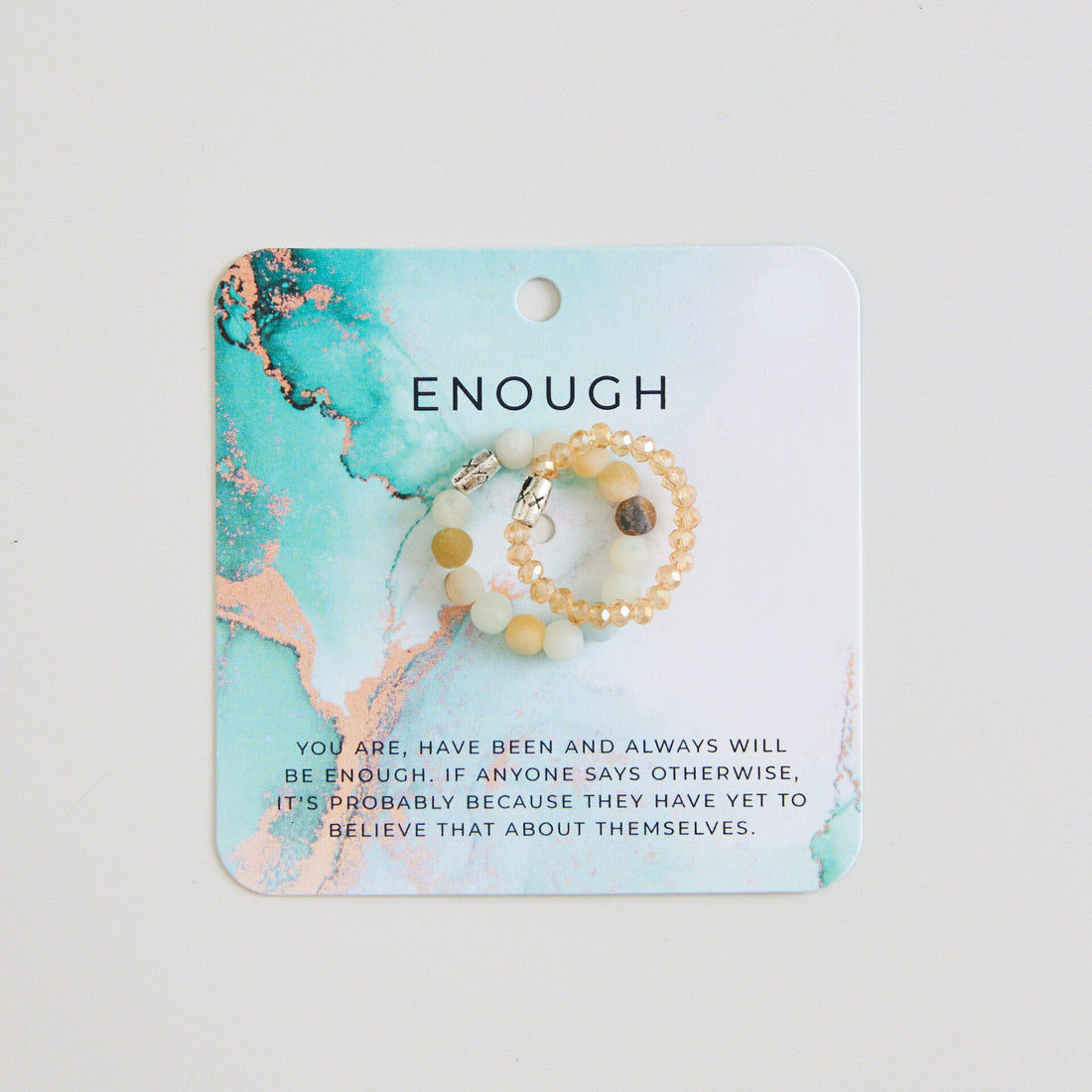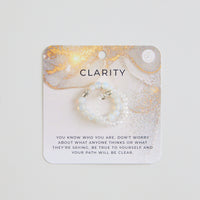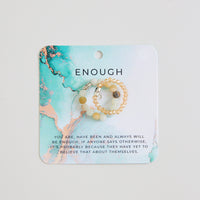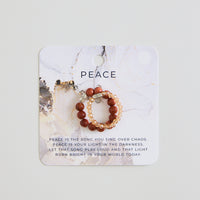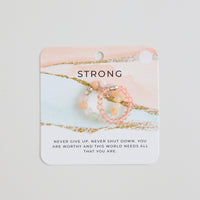 Clarity: The most important thing to do when a moment of Clarity strikes is to capture that thought or feeling and never forget. That's what the Clarity Set is all about! Let these rings be a reminder of the things that got you to where you are today, and where you're headed in the future!
Beautiful: Your beauty shines from the inside out, so bright the whole world can see. Beautiful - don't ever let anyone cover you up. 
Enough: You are, have been and always will be enough. If anyone says otherwise, it's probably because they have yet to believe that about themselves." 
Peace: Peace is the song you sing over chaos. Peace is your light in the darkness. Let that song play loud and that light burn bright in your world today. 
 Strong:  Never give up, never shut down. You are worth and this world needs all that you are. 
From the Ring True Website: "Your purchase is supporting the livelihood of a community of young women in Nepal who have been rescued out of human trafficking through our partnership with Our Daughters International. Hand making each piece of jewelry provides them with a sustainable income while they receive therapy and training in life skills for their futures. They are welcomed to stay as long as they need to while their souls heal. Thank you for being a giver of hope."