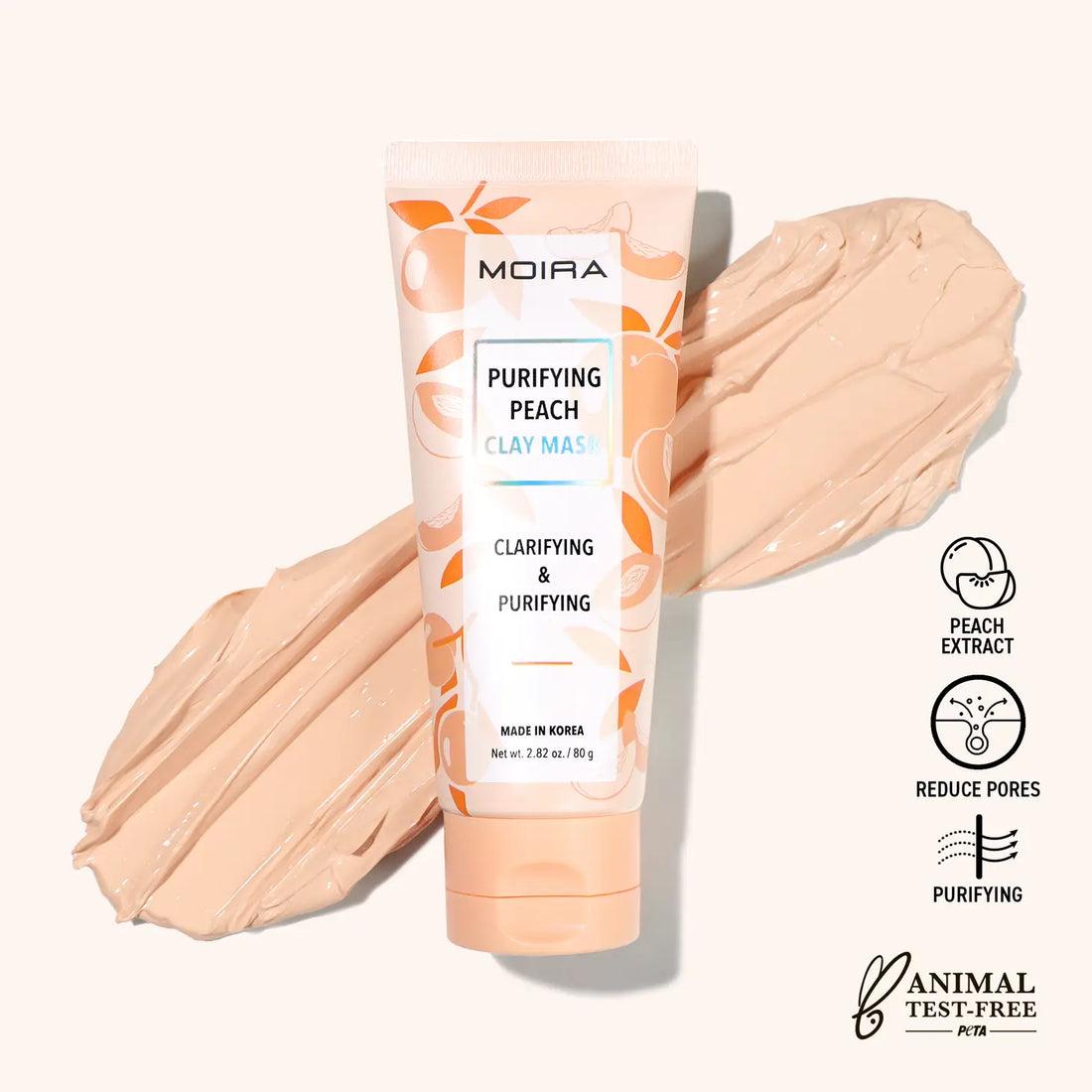 Purifying Peach Clay Mask
MOIRA Purifying Peach Clay Mask helps draw out impurities while actively clearing pores and minimizing their appearance. Enriched with Peach and Papaya Extract, its formula will help to refine and improve overall skin texture.
Cruelty-Free Paraben Free Sulfates Free Phthalate Free Gluten Free
1. Apply to clean skin and leave on for 10 minutes.
2. Rinse off with abundant water.
3. Use 1-3 times a week as necessary.