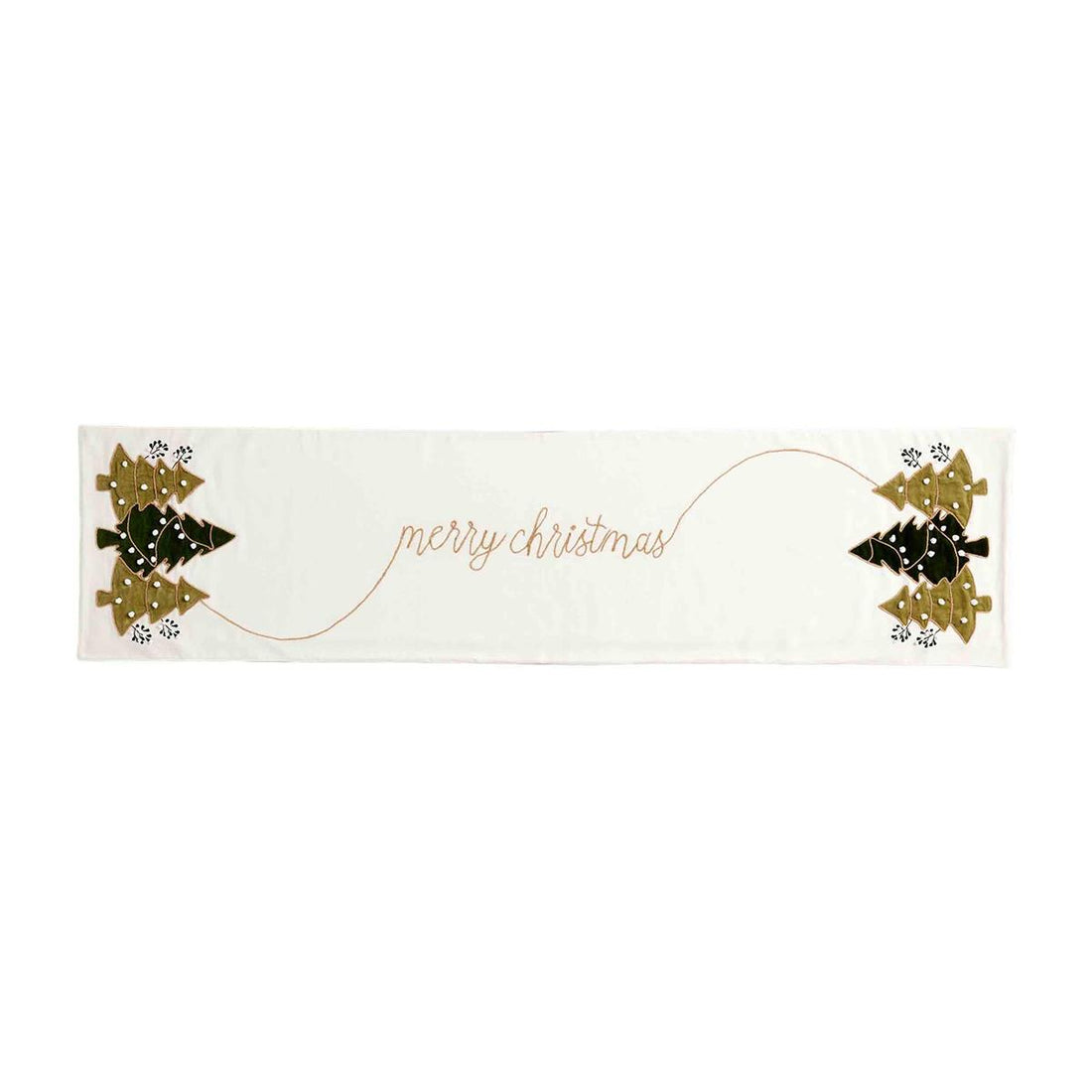 Merry Christmas Tree Runner
Create unforgettable memories and add a touch of sophistication to your holiday decor with our White Christmas Tree Runner. Share the magic of Christmas with loved ones and make every gathering truly special. Crafted with precision, this table runner serves as the perfect centerpiece, bringing people together in joyous celebration.
Adorned with intricate embroidery and charming pom embellishments, it exudes a festive charm that enhances any dining setting. Made from 100% Cotton, this durable and high-quality table runner not only adds elegance but also ensures easy maintenance.
Simply machine wash on cold for effortless cleaning. While it sets the mood for a Merry Christmas with its heartfelt sentiment displayed prominently in the center, the runner's dimensions of 72" x 18" make it suitable for various table sizes.