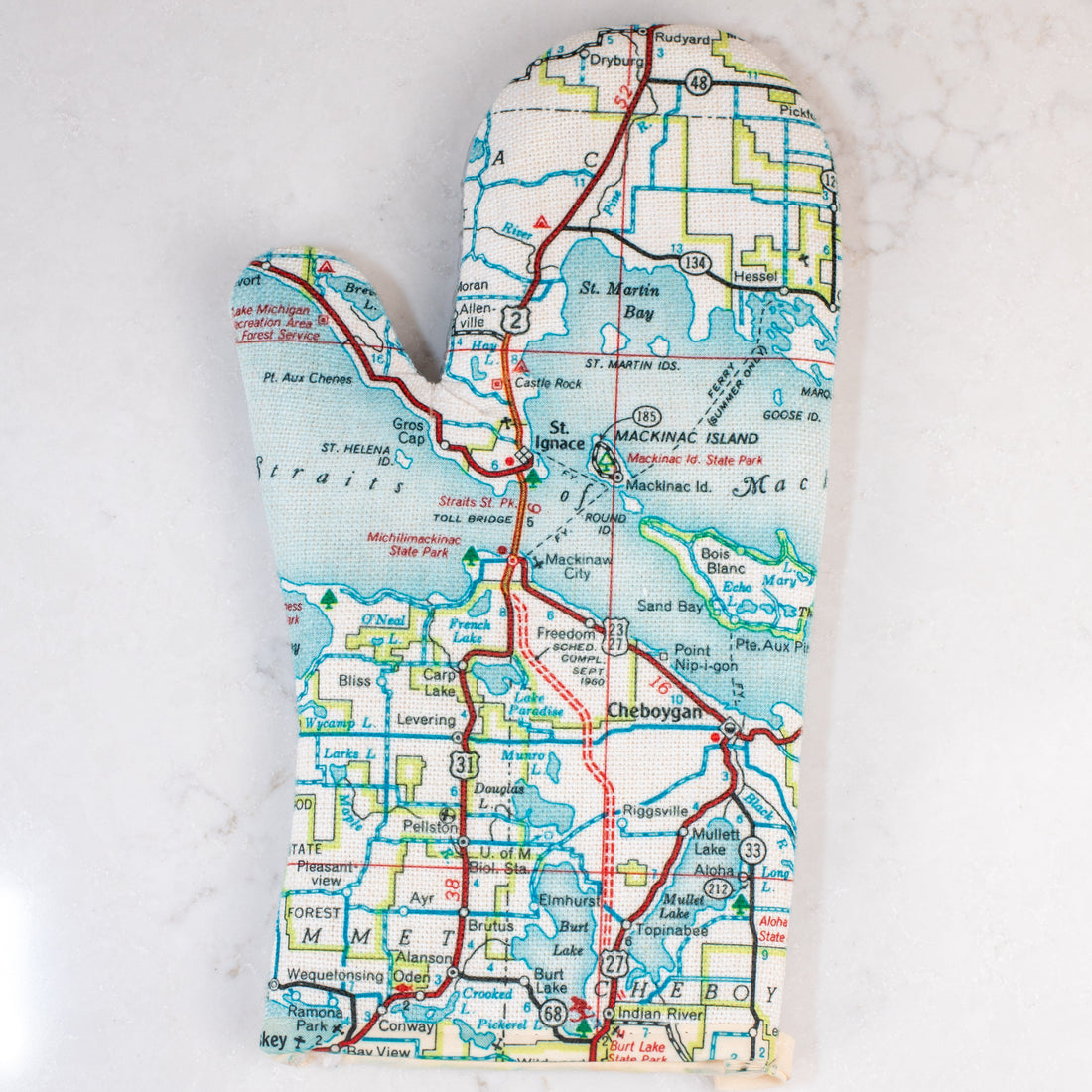 Perfect for using at the grill or in the kitchen, this oven mitt is made from heat resistant material, but still has a soft, cotton like feel. A map is featured on one side, with silver quilting on the back, with a loop for hanging.
And wait until you feel the softness inside this oven mitt! Right-handed oven mitts only. We've selected a beautiful vintage map from our in-house collection.
Designed and printed by hand in Columbus, Ohio.