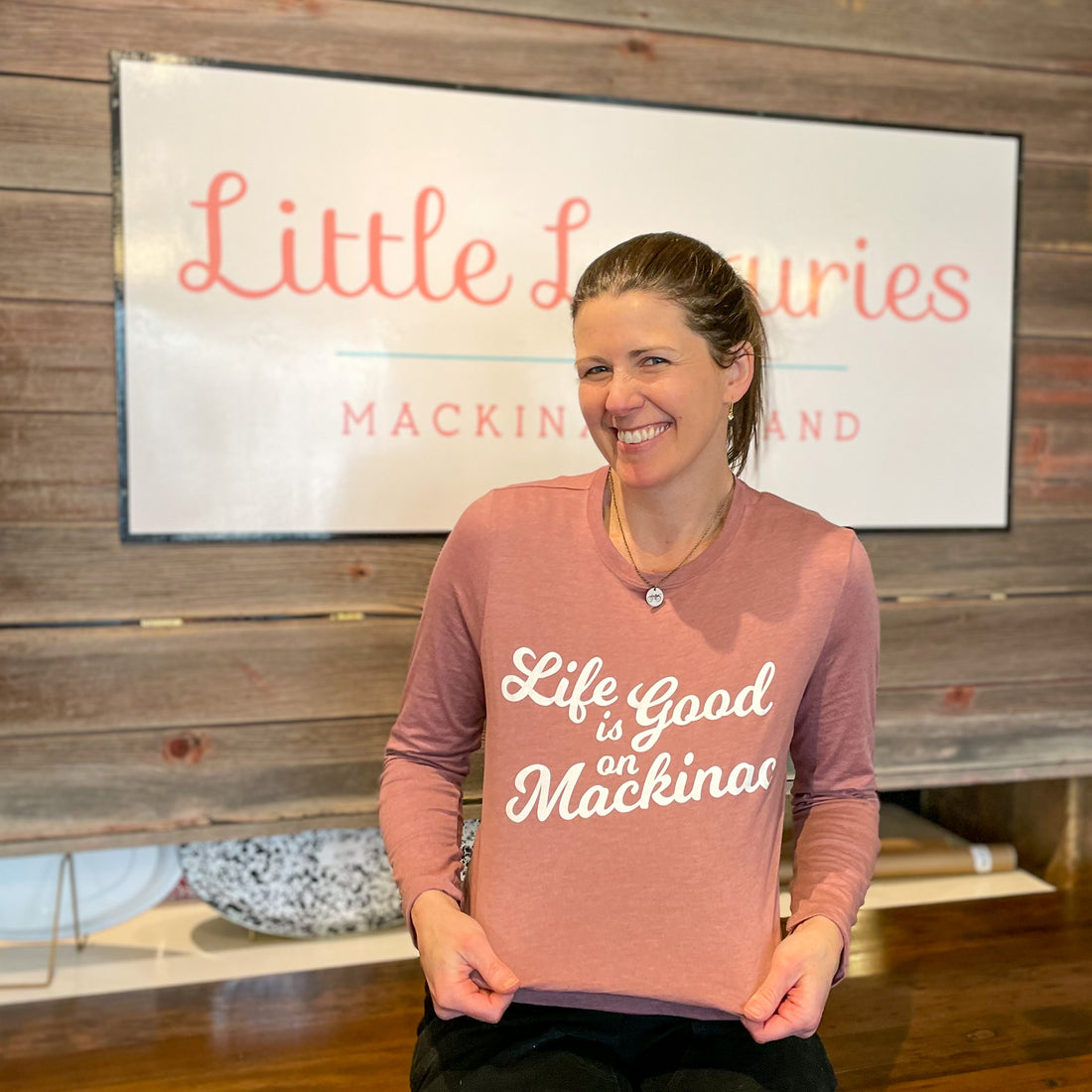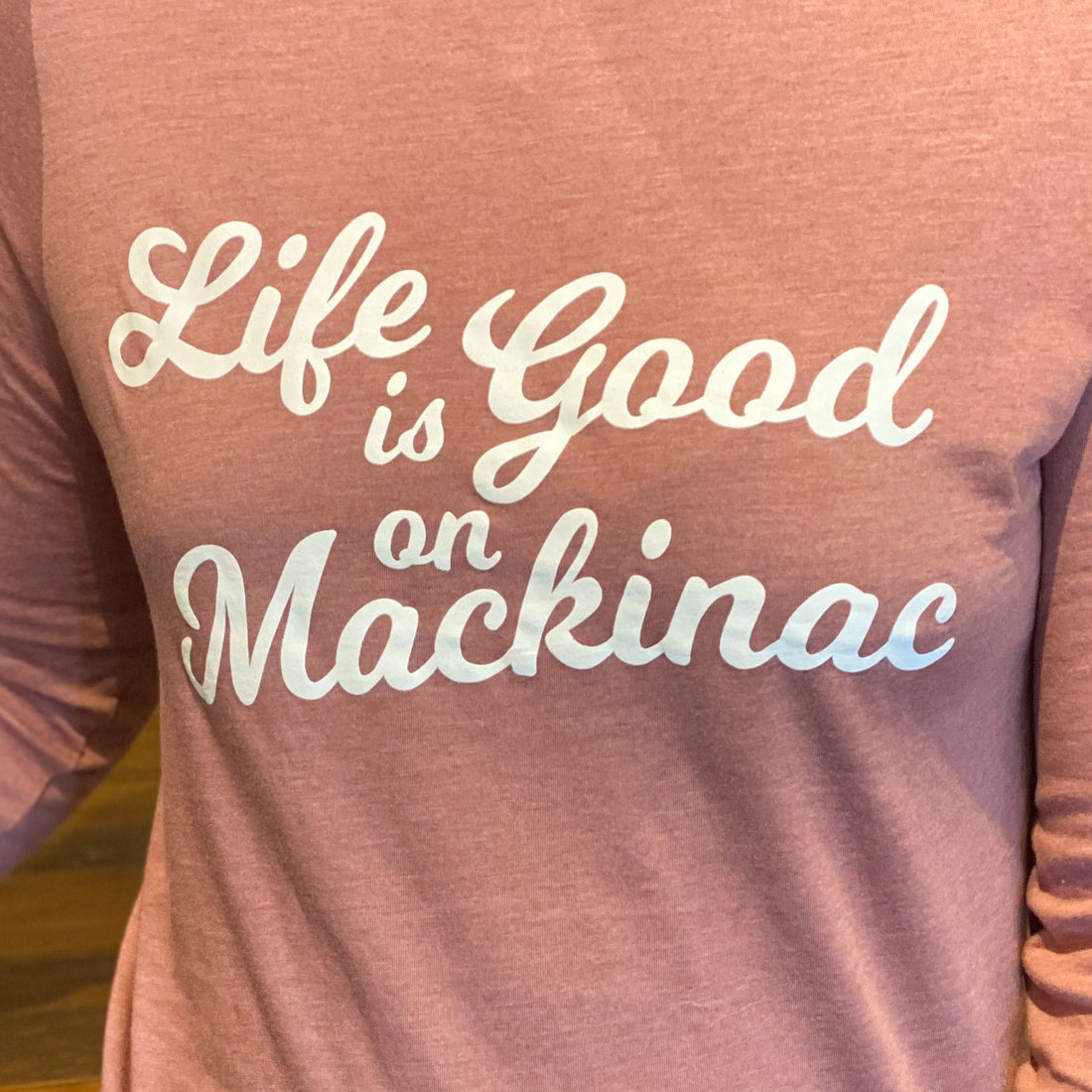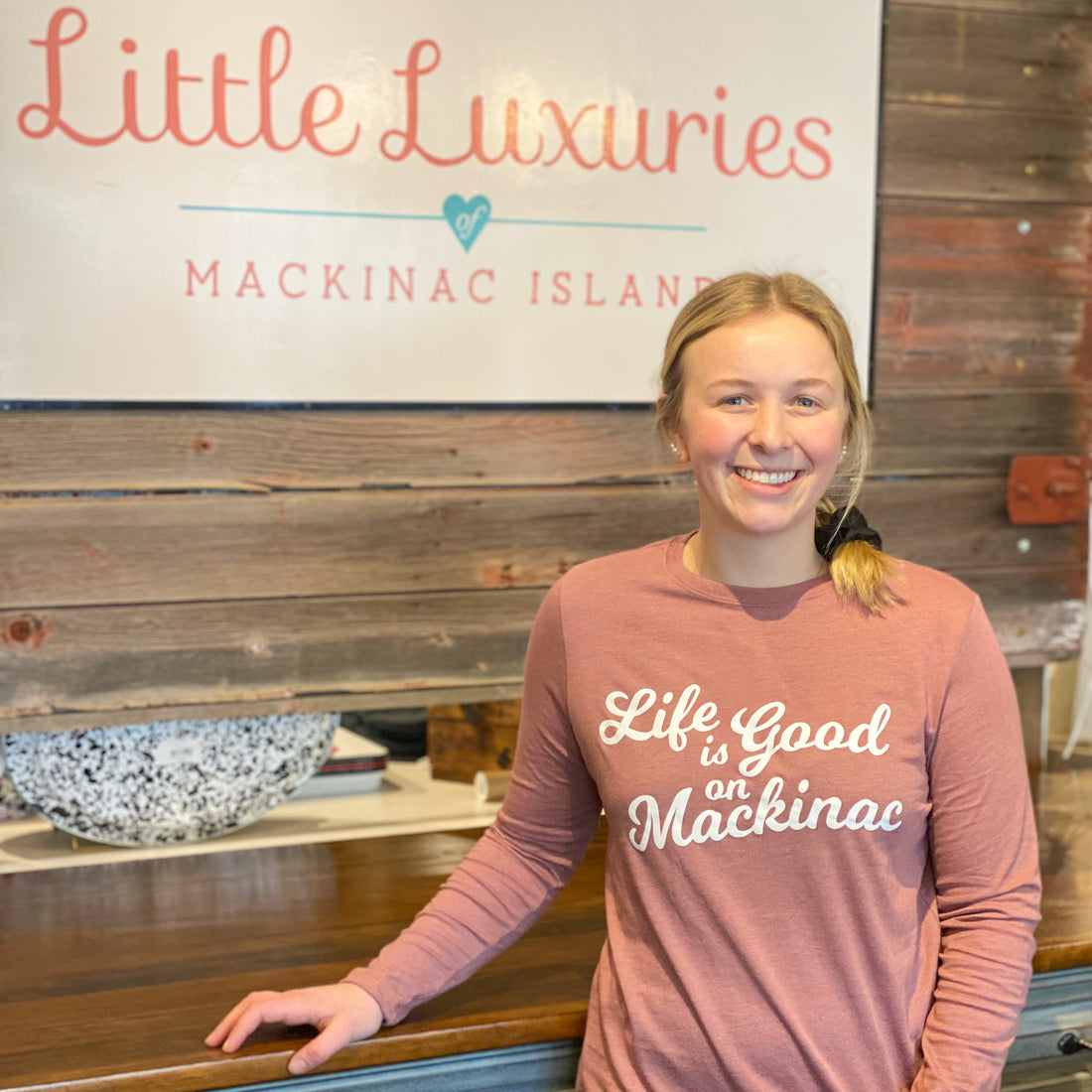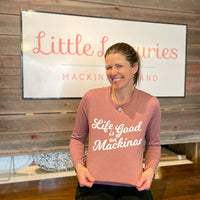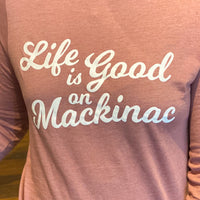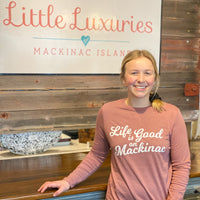 Life is Good on Mackinac Long Sleeved Mauve
We can all agree that Life is Good on Mackinac. We want it to be summer to feel the breeze in our hair, the bike pedals on our feet and the sun shining on our faces!
if you're familiar with Mackinac, many say it's their 'happy place'. Life is just good on this tiny little island with no cars and no worries. The landscape is beautiful, the sunrises and sunsets are stunning, the bike rides are refreshing, the small-town way of life is just what some of us need. 
Relaxed women's fit; if you want this more comfy, go up a size 
Nicole  + Saylor are in their normal t-shirt size, medium.