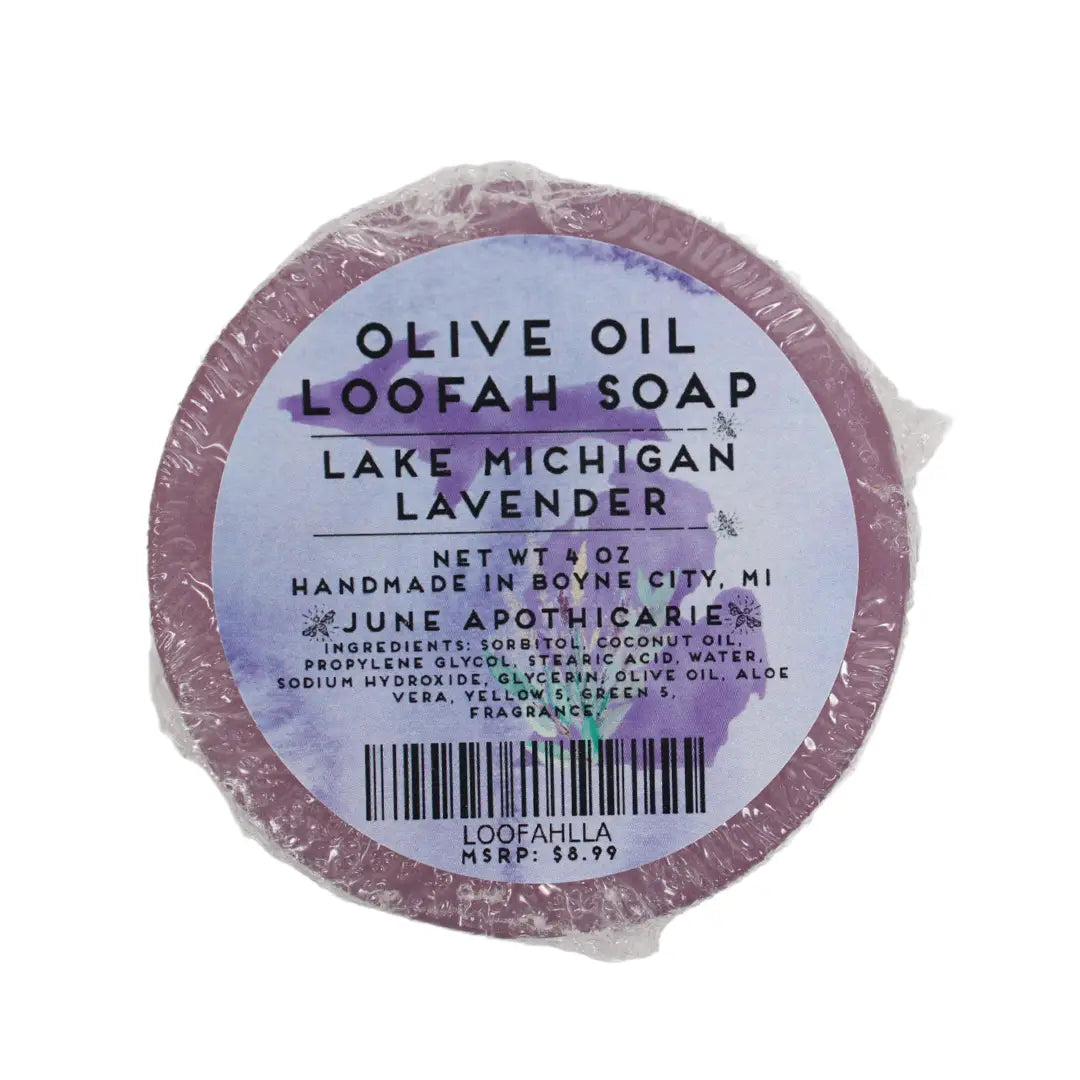 Lake Michigan Lavender Olive Oil Loofah Soap
Enjoy our luxe fragrances in sulfate free olive oil soap. Each soap includes a dried natural loofah fruit that is perfect for exfoliation. Our soaps are free of harmful parabens, phthalates, and oil stripping sulfates! With key ingredients of olive oil and aloe this soap is super moisturizing.
Michigan is known for its rolling hills of lavender and fresh air! Enjoy this candle and reminisce on warm days spent in the great outdoors. French lavender mixes with light cade woods, citrus and deep musk to create a stunning not so normal lavender candle.
Scent notes: Top: lemon, lime, orange Middle: cyclamen, jasmine, violet, lilac, lavender Bottom: amber, woods, musk
Handmade in Boyne City, Michigan.
Olive oil and aloe soap Natural loofah Free of detergents, sulfates, parabens, and phthalates 4 oz wt Ingredients: sorbitol, coconut oil, propylene glycol, stearic acid, water, sodium hydroxide, glycerin, olive oil, aloe vera, yellow 5, green 3, fragrance.