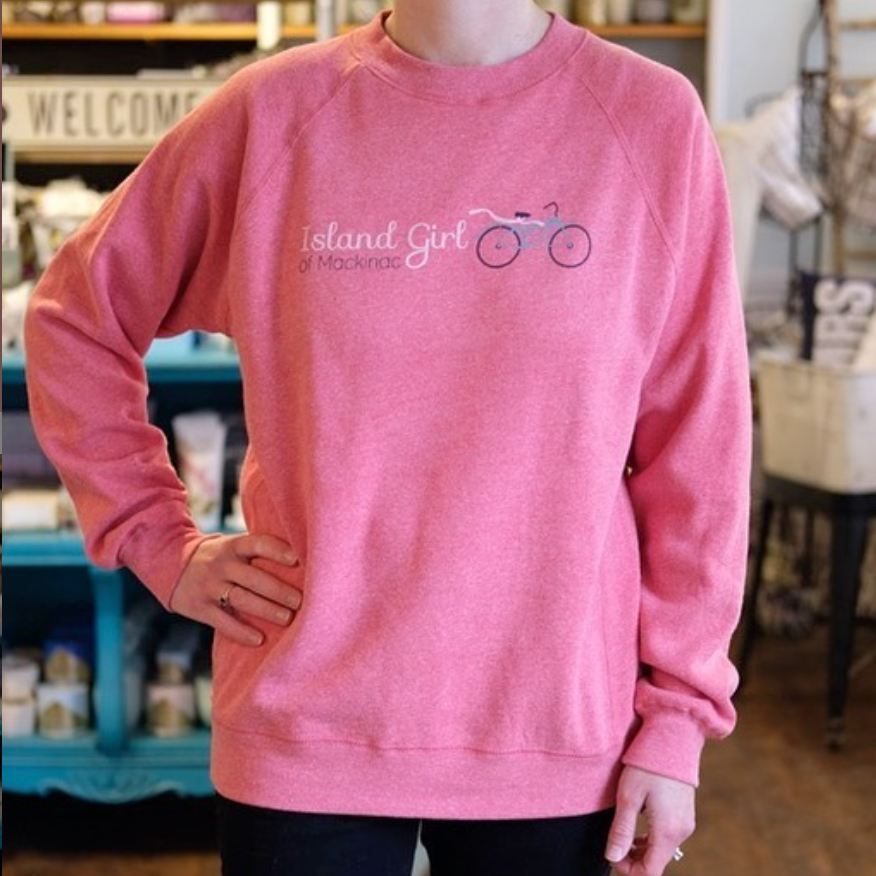 Island Girl Crew Neck Sweatshirt I Pomegranate
Missing Mackinac Island? Grab this Island Girl sweatshirt to remind you of days biking your favorite spot!
This is the perfect comfy and cozy sweatshirt, yet classic enough that it'll never go out of style!
You can pair this crewneck with jeans or leggings for the perfect cozy look. 
50% polyester 50% cotton
Machine Wash Cold
Tumble Dry Low