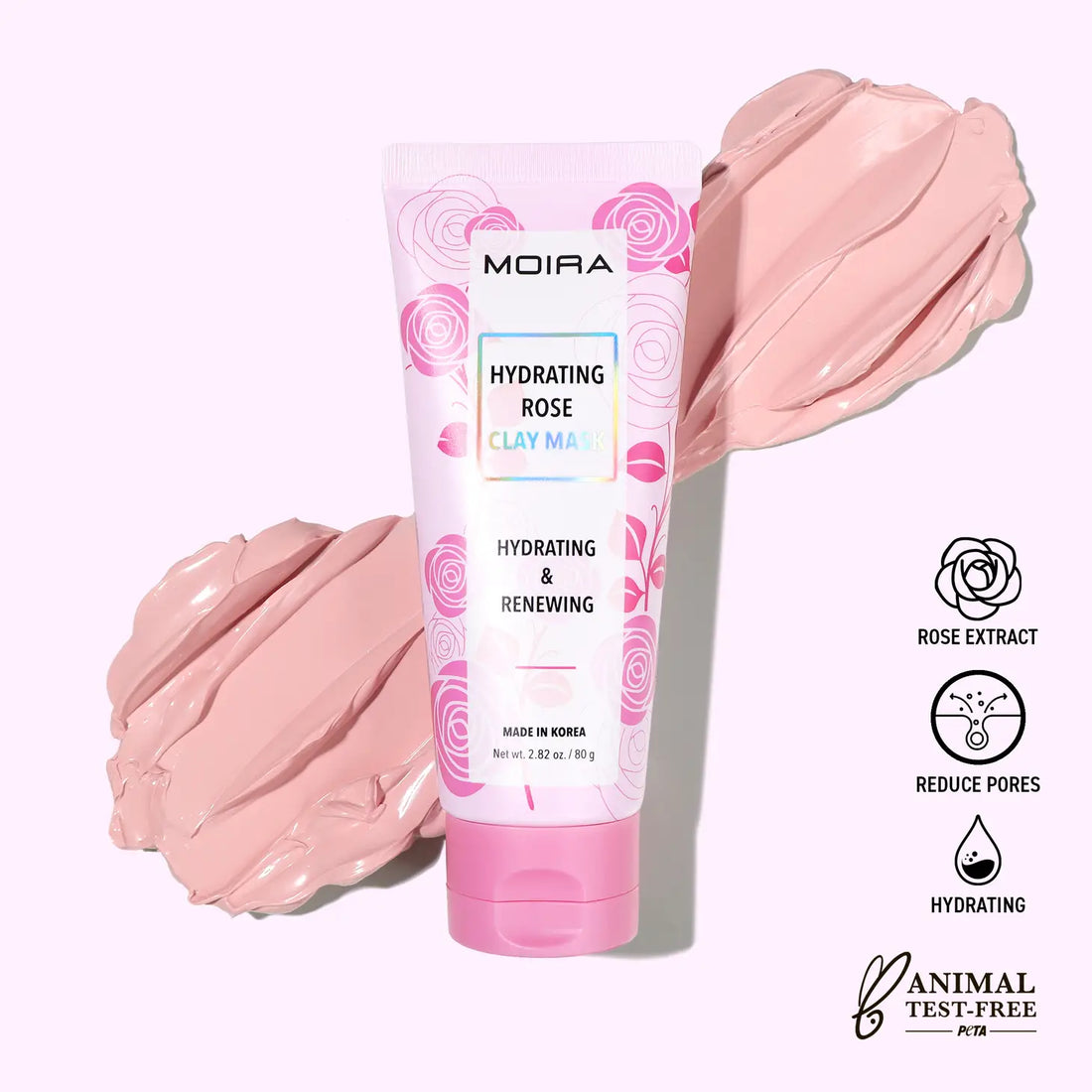 MOIRA Hydrating Rose Clay Mask creates a fresh appearance with the ultimate hydration. Enriched with Rose and Chamomile Extract, the hydrating properties of this clay mask will moisturize and gently purify the skin for a soft and smooth texture, while cleaning pores deeply.
Cruelty-Free Paraben Free Sulfates Free Phthalate Free Gluten Free
1. Apply to clean skin and leave on for 10 minutes.
2. Rinse off with abundant water.
3. Use 1-3 times a week as necessary.