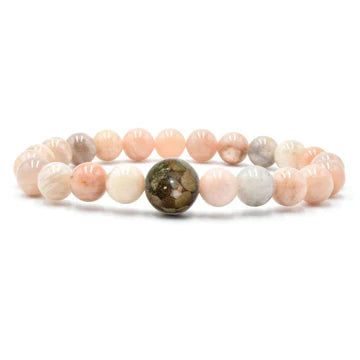 HOMES Bracelets | Sunstone
Wear a piece of the Great Lakes on your wrist. 
Be reminded of your favorite memories and celebrate your love for the Great Lakes with a bracelet by Homes Bracelets.
The Earth Bead on your bracelet will resemble the bead shown in the photo, but it is not the exact bead you will receive as each is unique.