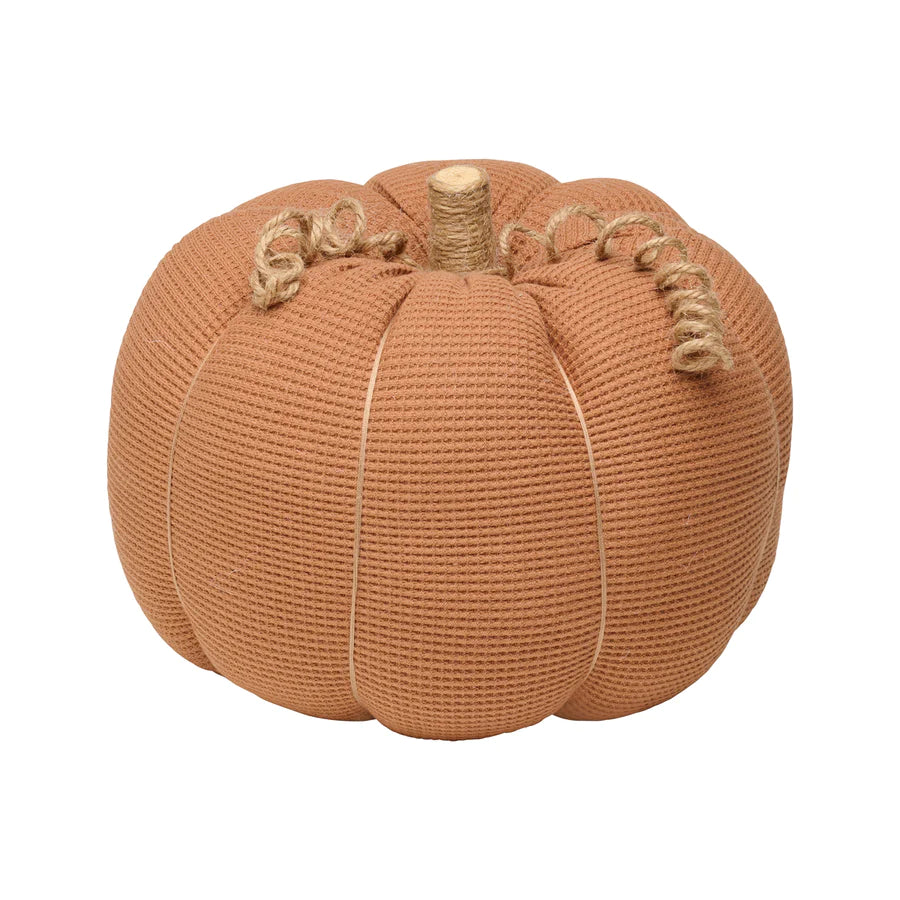 The perfect addition to your home for fall!  🎃 We love that these clay colored pumpkins fit into any room in your home - they look perfect on your dining room table or at the front door! 
Measurements: 
Large: 

X-Large: approximately 8" diameter, 6 1/2" tall
Clay Waffle Fabric Pumpkin, Jute Wrapped Wood Stem, and Jute Vines.