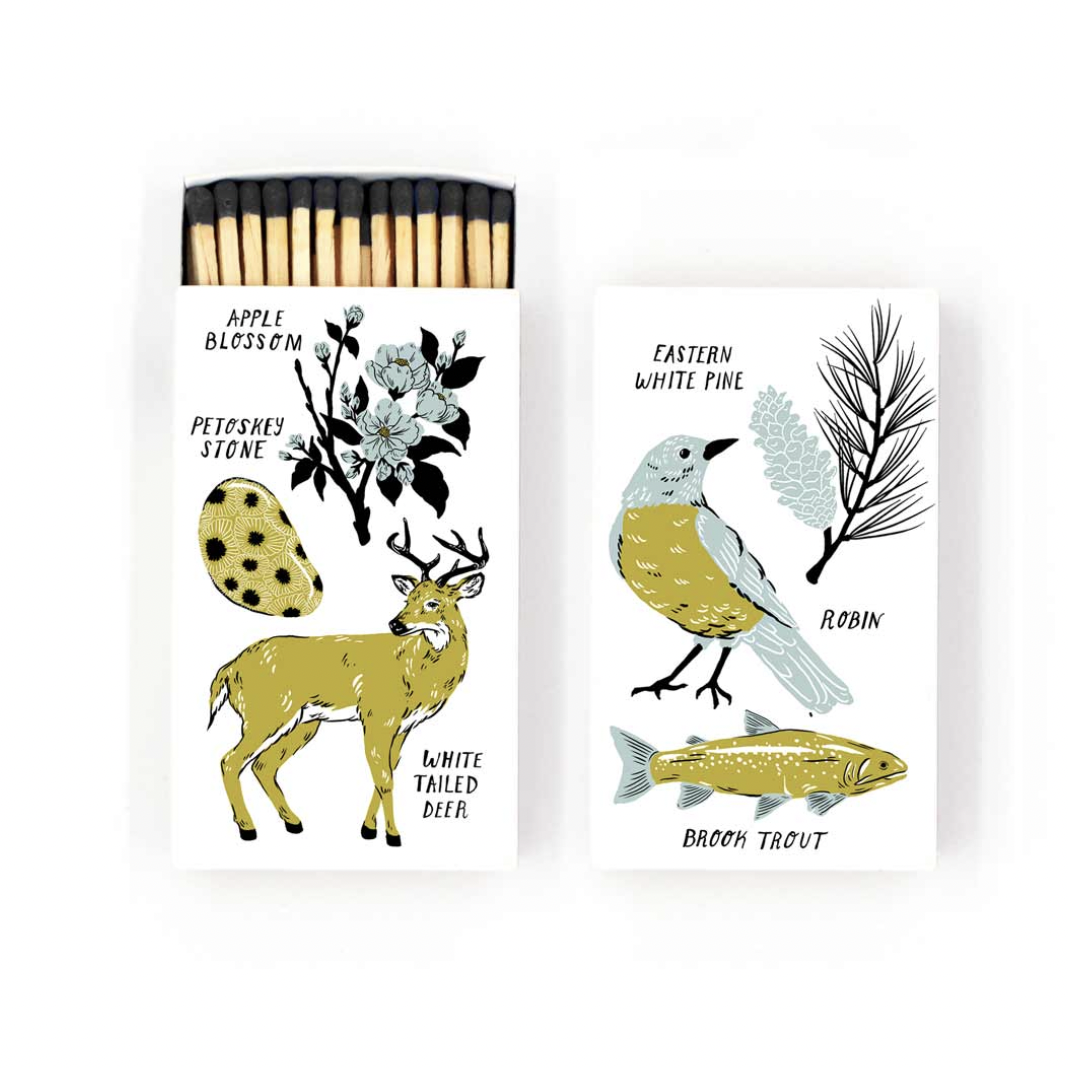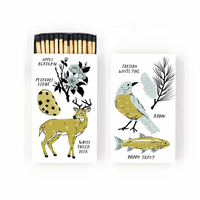 City Bird I Michigan Matches
This fashionable box of matches features a beautiful illustration.
Inside the box are 50 black-tipped matches, colored to match the design of the container.
The matches inside are extra-long 4" matches, perfect for lighting candles, pipes, or fires in the fireplace or backyard bonfire-pit.
These matches are a great addition to any candle purchase.