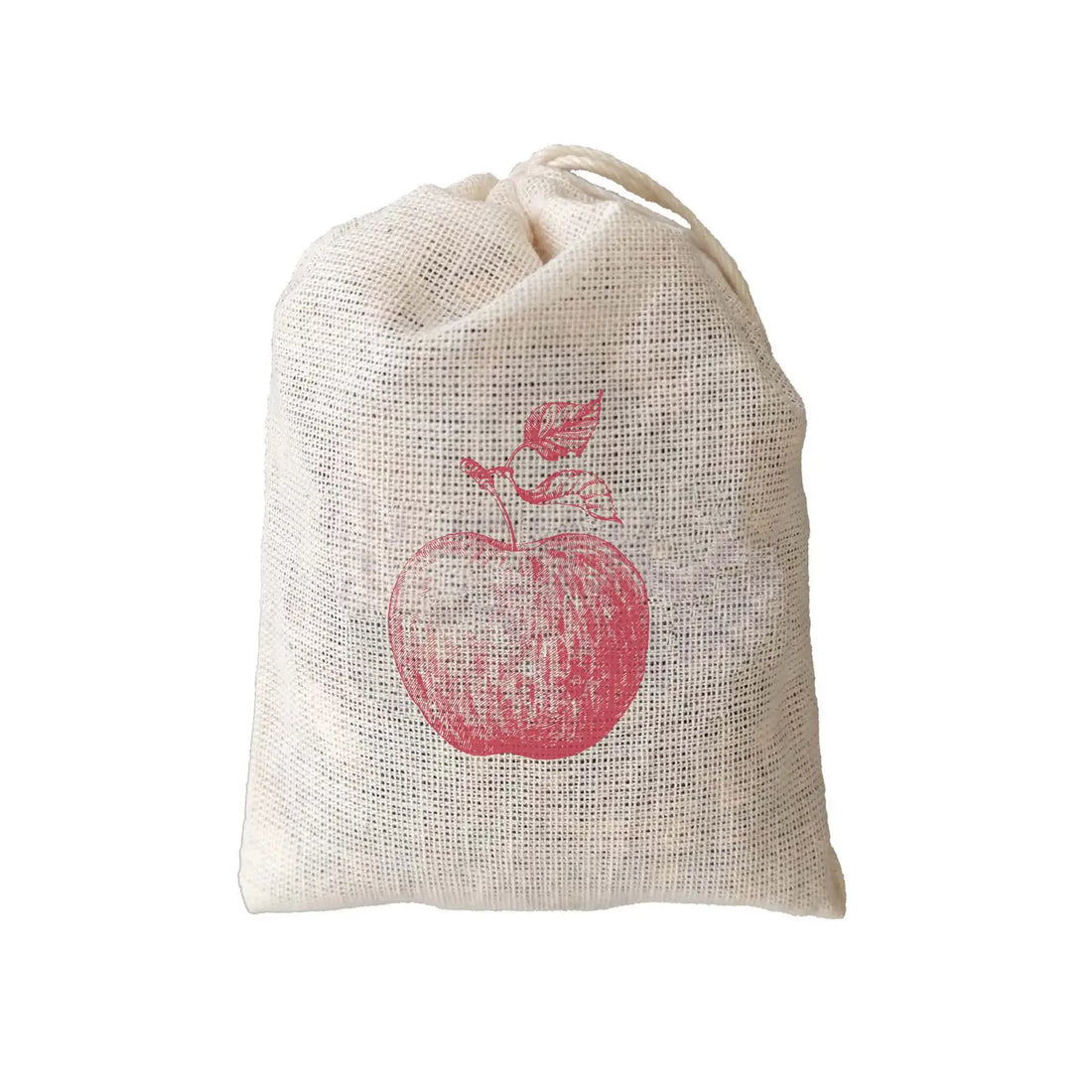 Welcome autumn into your home with our apple spice sachet!
Perfect for kitchen drawers, the pantry or just left out in the kitchen, our all natural apple spice sachet offers a wonderful aroma of cinnamon chips, all spice, orange peel and cloves. This vintage-style sachet is sure to warm up your space with the spicy and distinct fragrance of fall.
Our apple spice sachet is all natural, non-toxic and family friendly, too! Please note this sachet is just for smelling, not tasting. Our muslin bag is printed with a decorative apple in red ink on the front.
Each bag is run through our 1930's Chandler and Price letterpress, providing a sophisticated yet one-of-a-kind printing.